SKINNY'S BEGINNINGS & HISTORY
Guess who made it to the list of Best Burgers – Skinny's Place.
But first, let's start with some history.
In 1936, Carl ( Skinny) Freeman and his wife, Janice, visited Anna Maria Island on their honeymoon. They immediately fell in love with it and vowed to return and start a restaurant there someday. And that's exactly what they did in 1952.
They called the restaurant "Mid-Island Drive In", named after its position on the 7 mile stretch of land upon which it lived.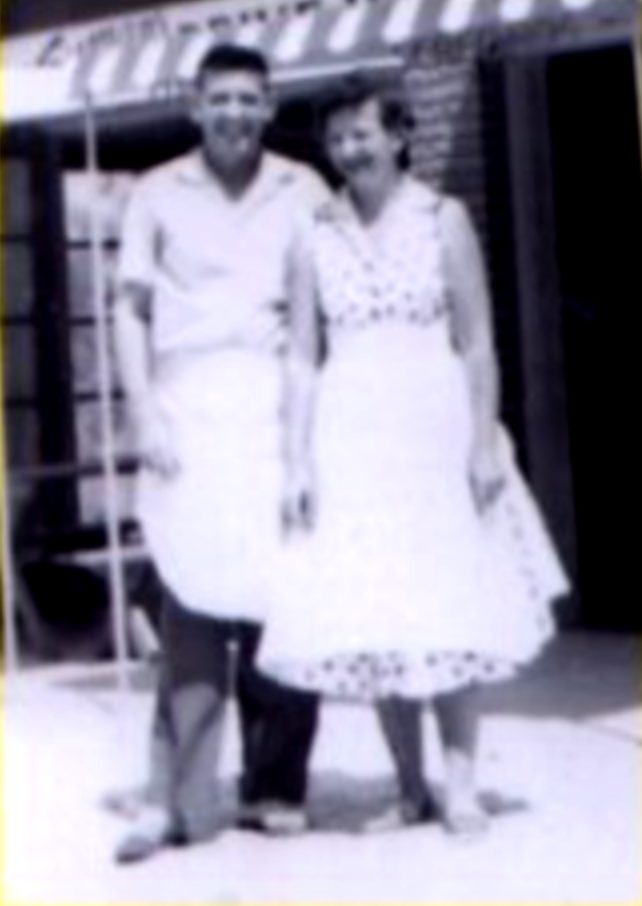 It was easy for them to run a restaurant as both Carl and Janice parents had backgrounds in food. Grandpa Skinny's parents owned a roadside restaurant/tavern/gas station in the early 1900's called Freeman's Station . He worked there as a child and took over the responsibility of running it in 1936, at the age of 19.
Grandpa "Skinny" was a WWII veteran, serving in Europe during the war as a Medic. He was a race car owner and driver. He was also an avid fisherman who went fishing in as far as Canada, Minnesota and Mexico. Grandpa passed away October 13,2001 at the age of 84.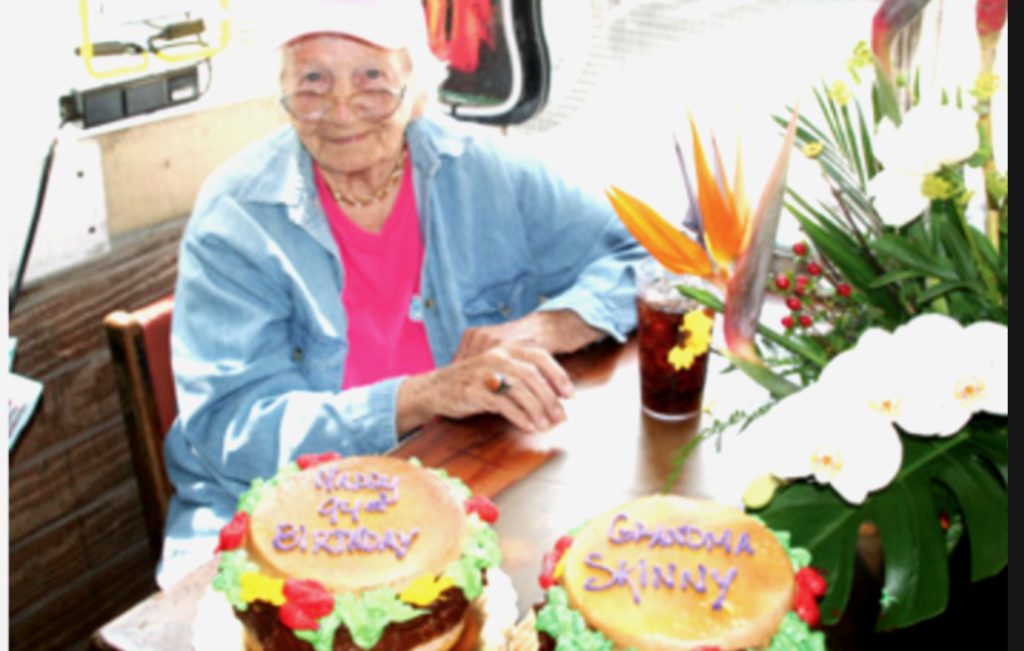 Janice Virginia Clark Freeman celebrated her 96th birthday April 30, 2013. She passed away on Sept 1, 2013. "Grandma Skinny loved it here and loved her burger with extra tomato, onion rings & little bottle of Classic Coke!" .
BEST BURGERS ON AMI: SKINNY'S PLACE
Skinny's Place, is truly a must-see Anna Maria Island staple. From the outside, it looks like a shack with chicken wire windows and picnic tables. But the food is good and the beer is always cold, the staff is pleasant and the burgers & fries are terrific.
On the menu you'll find the classic Cheeseburger, Hamburger, and Bacon Burger, but there is so much more. From the Grilled Chicken Breast Sandwich to Grilled Beef Hot-dogs and Chili Dogs, Buffalo Chicken Pieces, French Fries, Onion Rings, and Boca Burgers for the vegetarians.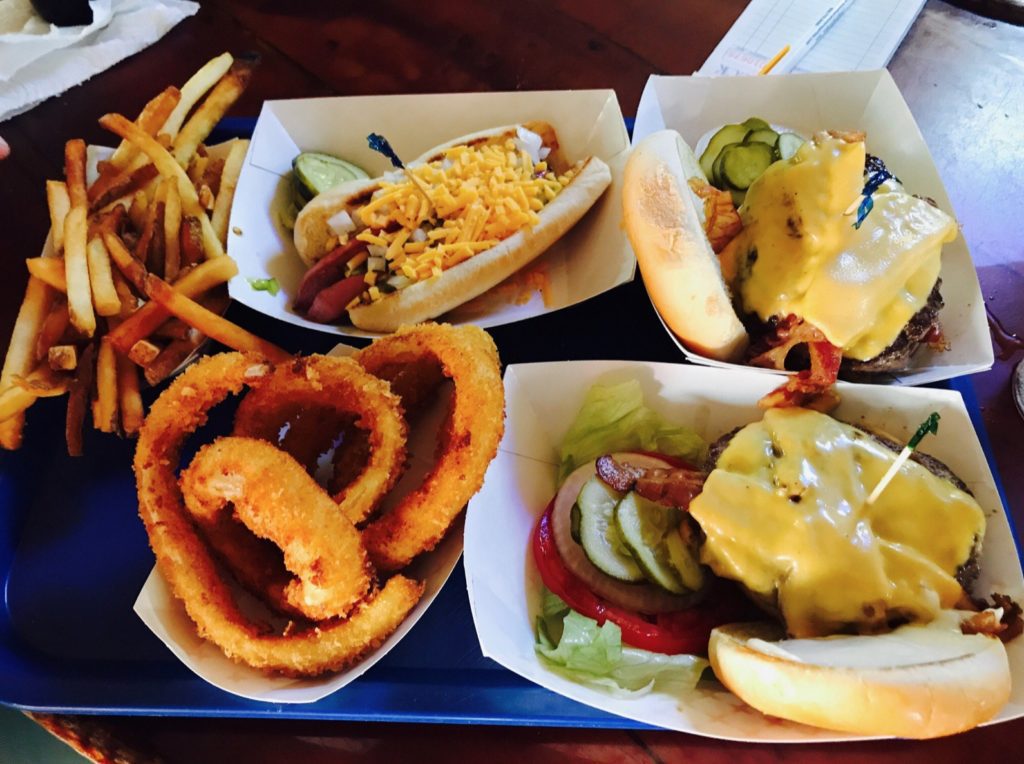 Skinny's only accepts cash. Conveniently , there is ATM on the premises.
They're open Tuesday through Sunday ( closed on Mondays) from 11am till 8pm. Always call before you go as these hours might change.
CUSTOMER REVIEWS
Below are a few sample reviews from Google, Yelp and Tripadvisor.
A Tripadvisor Reviewer wrote:

This is a "must have" place, if you are in AMI and you like burgers this is the place for you. Service was really fast (wait time: 10 minutes for 5 burgers with fries), Beer is cold!!!!. This is a perfect place to enjoy after a beach day or just to go and relax with you friends. These Burgers are the Best.
A Google Reviewer Wrote:

CASH ONLY – GREAT HISTORY!! This is a truly old Florida treat. Great burgers! Some seating inside of the heat gets to you. Order quick and pay with cash. Get the bacon burger. Good options for kids with grilled cheese and nuggets. Good beer on tap. A great experience!
A Yelp Reviewer Wrote:

I loved skinny's!!! Delicious food, good drinks, amazing scenery, and dog friendly! A bonus – your feet can be in the sand!