While Airbnb may be the most popular and most utilized online travel agency for short-term rentals, it is not the only one.
Hosts shouldn't simply rely on their listings being published only on one platform.
Alternative online travel agencies (OTAs) provide property managers with a more inclusive multi-channel distribution of their listings to better enlarge their audience and further their reach.
Moreover, it's crucial for hosts to find the correct mix of channels that they wish to advertise their business on in order to maximize their occupancy and revenue.
It's also important to note that not all OTAs operate in the same way or serve the same audience.
Some have quite a far reach internationally, while others serve very specific niche segments of travelers.
An essential guide to online travel agencies – OTA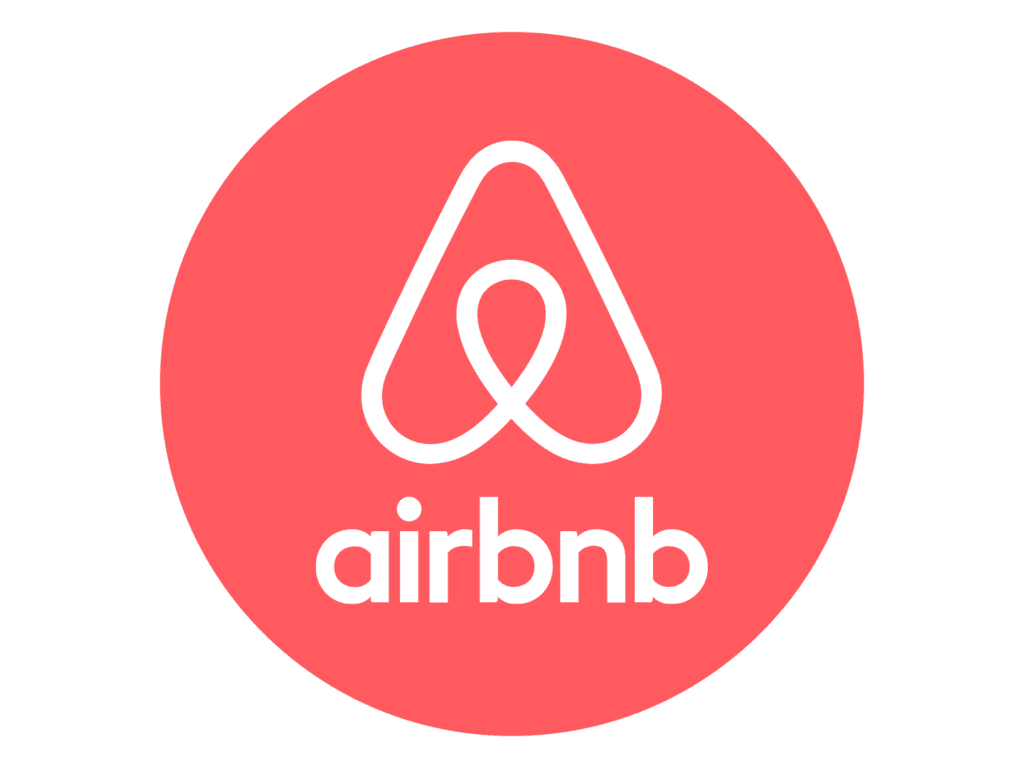 In this guide, we'll shed some light on various reliable OTAs to better assist hosts on where to best advertise their listings.
Everyone already knows Airbnb, but what about its many OTA competitors?
Vrbo
Primarily founded by David Clouse in 1995, Vrbo was later acquired by HomeAway in 2006, only for both sites to be rebranded and join the Expedia Group in 2015, making Vrbo one of EXPE's subsidiaries, and a significant OTA competitor to Airbnb.
As an online travel agency, Vrbo has been best known to include listings such as beach houses, cabins, villas, castles, etc. with quite the reach of over 15.9 million site visitors.
And under Expedia Group's management, it has expanded to all kinds of large vacation family homes, and introduced many hotels to its platform.
The presence of the latter on Vrbo's website has proved somewhat successful, especially when guests are searching OTAs for lodging in cities.
However, some may say that hotels appearing in Vrbo's search results contradict with its positioning as an OTA.
This has also come to cause some confusion among guests, who sometimes book hotel rooms, mistaking them for vacation rentals.
The underlying issue for this is that the header "About this rental" shows up even when hotels pop up in the search results.
Hence the confusion between a rental and a hotel booking amongst guests.
But the inclusion of hotels isn't all bad.
Vrbo has found a way to exploit this addition to its platform to gain additional OTA traffic, mainly by targeting hotel keywords in their SEO pages, all whilst still showcasing vacation rentals in the search results.
As hosts, a main difference you'll come to notice between Airbnb and Vrbo as online travel agencies is that of hosts fees.
While Airbnb asks for 3% of each booking's subtotal, Vrbo charges owners a total fee of 8% – 5% as manager fee and 3% as payment processing fee.
Another thing to note when differentiating between these two OTAs, aside from the obvious difference in hosts fees, is that Vrbo's choice of listings is restricted to private vacation rentals only.
You won't be able to advertise any shared spaces on this platform.
You'll also be free of some of Airbnb's limitations.
For example, your property headline (title) can easily exceed 50 characters, as long as you include the property type (i.e. condo, beach house, cabin, etc.).
The same goes for your property's description, which can include up to 10,000 characters.
You'll have the freedom to be as detailed as you want via Vrbo.
And don't expect to be referred to as "hosts" on this OTA.
Once you have your listings posted on Vrbo, they'll welcome you as "partners" – the subdomain will still be "hosts" though.
And keep in mind that as soon as you post your listings on Vrbo, you are agreeing to its marketplace standards, put in place to ensure guests the best and most secure OTA and booking experience.
These aforementioned standards will encompass everything from the processing of all bookings through Vrbo itself to the accuracy and transparency maintained in calendars and fees.
Breaching these standards will evidently be a clear violation of this OTA's terms and services.
Booking.com
Originally meant as a search engine for hotel accommodations, Booking eventually branched into vacation rentals, only to become a close OTA competitor to Airbnb.
Founded in 1996 by Geert-Jan Bruinsma, Booking.com is a Dutch online travel agency, with its headquarters primarily located in Amsterdam.
In 2012, they partnered with another OTA – Trip.com, to expand their horizons through accessing each other's guests portfolio and widening their audience.
Much like Vrbo however, Booking.com's listing type is limited to private homes – no shared spaces can be shared through its platform.
Despite the commission fees requested by Booking.com – ranging from 10 to 25% – hosts would find that they'll greatly benefit from posting their listings through this particular OTA.
Even if they'll be competing against hotels, it can give them a chance to level the playing field by reaching guests who weren't initially searching for vacation rentals, but were pleasantly surprised to find some.
And Booking even provides opportunities and promotions to its hosts, to best optimize their listings and increase their conversions.
Using their opportunity center, hosts can improve their listings' performance through tailored, data-driven tips and shared market insights to best capture the growing demand.
These aforementioned insights may encompass booking and searching window, traveler type, length of stay, etc.
These opportunities are mostly actionable solutions that will aid in increasing a property's revenue once implemented.
They are customized and tailored to hosts by simply analyzing their listings, including business rate, preferred partner program, Genius program, automatic reply templates, flexible cancellations, diversifying rate plans, country rates, and much more.
Hosts and property managers are likely to utilize these steps and tips to identify and set up successful marketing strategies.
Trivago
Originally founded in Düsseldorf, Germany in 2005, Trivago has since grown as an OTA to reach all corners of the world.
What sets Trivago apart from other online travel agencies is mainly its search engine.
The latter will easily allow its users the opportunity to compare prices and accommodations from a significant list of substantial online travel agencies, hotel chains and resorts.
Not to mention the many filters and sorting options Trivago has on its user-friendly interface.
Guests tend to prefer using such an OTA over having to jump back and forth between several websites to conduct price comparison themselves.
Between these extremely helpful tools and Trivago's commitment to keeping all its listings, prices and information up to date, this OTA is a well positioned resource to help its users plan the perfect trip.
And for hosts looking to advertise their listings through this OTA, it can be a great way to gain more visibility and access to a global market.
As one of the world's leading online travel agencies, hosts can benefit from its vast user base to increase their chances of securing bookings – particularly if their listings are located in popular tourist destinations.
And the advertising process is quite straightforward – it's very easy and convenient for hosts to display their listings using this OTA.
Much like Airbnb and Vrbo, Trivago allows its hosts to optimize their listings' descriptions as they see fit.
Not mention that hosts have the option to offer special deals and discounts.
But hosts should bear in mind that advertising their listings through this OTA might come with a cost.
As per Trivago themselves, the platform stated that they essentially make money as cost comparison site.
This OTA essentially acts as an affiliate for its various listings, drives traffic to them, and gets rewarded as such on a cost per click (CPC).
"CPC rates are often set through bidding. Hence, if you bid more, your ad will appear in a higher position. Higher rank usually translates to more clicks, thus the CPC will increase too. But if you bid too little, your ad won't rank high enough to get a sound number of clicks. Keep in mind that if you bid too much, you'll possibly end up paying more to your publishers than what you can recover in sales".
Expedia Inc.
Originally founded by Rich Barton in 1996, Expedia has transcended many challenges to become one of the world's leading online travel agencies.
While it is strictly an OTA, Expedia does utilize a metasearch strategy – much like Booking.com.
Its abundant network of partners and rental suppliers, along with its thorough list of travel products and services have expanded its OTA reach to many various countries worldwide.
However, what sets this OTA apart from other online travel agencies is its Expert Searching and Pricing Technology.
This ESP gives its guests the chance to build a complete trip, starting with flight plans to lodging rates, transportation options and activities.
So instead of worrying about these details when booking through online travel agencies like Airbnb, Expedia offers its guests the full package.
Not to mention its addition of several helpful tools, including price match guarantees, mobile-exclusive deals, and flexible cancellation policies.
Furthermore, Expedia presents its members with an exclusive loyalty program – "Expedia Rewards".
This OTA's loyalty program will allow its users to gather up points through their reservations, and later redeem them for many discounts and perks.
Overall, Expedia's wide and extensive range of partnerships and relationships have made it quite the reputable, not to mention affordable OTA.
And for hosts looking to advertise their listings through Expedia, you'll benefit greatly from this OTA's visibility and reach.
By partnering with Expedia as an OTA, your listings will reach quite a significant global audience.
A major plus for Expedia's partners is its user-friendly interface.
This OTA is incredibly easy to navigate – whether it's to manage or update your rental's information and availability.
And let's not forget Expedia's wide range of marketing and promotional tools.
Such resources are completely at the OTA partners' disposal, including featured placement on the Expedia website, targeted email marketing campaigns, and access to Expedia's loyalty program.
These tools will undoubtedly direct repeated bookings from loyal guests, which will inevitably lead to your listings' increased revenue through this OTA.
It's also imperative to note that Expedia Group has been recently trying to add Vrbo's supply of vacation rentals to its many OTA websites, from Expedia, Orbitz, Hotels.com, even though it's proving to be a long and tiring process.
According to Expedia Group's CEO, Peter Kern, "We are also intending to drive alternative accommodations through our OTA brands. We have a very modest business in the alternative space that happens through our OTA, yet we continue to make progress."
HomeToGo
HomeToGo is likely one of the largest metasearch engines, aggregating listings from over 600 different rental sites internally.
Its known US OTA subsidiary is Tripping.com.
HomeToGo is similar to other online travel agencies (OTAs) in that it allows its users to search for and book accommodations online.
But its uniqueness as an OTA stems from its focus on vacation rentals and allowing users to compare prices and availability from multiple different websites at once.
Not to mention its search filter feature that allows its users to narrow down their search results based on specific criteria, such as location, property type, amenities, etc.
Due to its price comparison strategy, wide selection of vacation rentals and advanced search filters, HomeToGo has become quite the significant competitor to numerous other online travel agencies.
Now, for hosts looking to publish their listings on this OTA, here's how it can benefit you.
Aside from HomeToGo's wide reach and diverse audience, it has a simple and straightforward process for hosts to list their properties on its platform.
This OTA offers quite the tool package for its hosts to navigate joining its distribution network.
Furthermore, HomeToGo's the type of OTA to provide its hosts with marketing support to better promote each of their listings.
And hosts in this case have the option to allow this OTA to handle their payment processing and subsequently transfer the funds into the hosts' accounts, until they figure out if they wish to do it themselves.
Overall, hosts have quite a lot to benefit from utilizing this OTA.
TripAdvisor
The world's largest review site used by no less than 490 million travelers, TripAdvisor doesn't only list rentals, but also restaurants and various attractions.
Though it may not qualify as just an OTA, TripAdvisor can also include a variety of hotels and short-term rentals, making it quite the competitor for other online travel agencies.
Its wide range of travel-related services, including the ability to book flights, hotels, and vacation rentals, as well as plan and book activities and attractions, have garnered it quite the popularity amongst online travel agencies.
Having quite the extensive database, travelers are bound to make the most informed decision when perusing through this OTA.
And for hosts looking to publish their listings on this OTA, the process couldn't be simpler.
It's as easy as filling out a few information such as your listing's location, booking policies, payout settings and so on.
Hosts even have the option to write up their own "things to do" list near their rentals through this OTA.
This will greatly benefit hosts in attracting more guests, who will be enamored with all the activities and places they can visit while staying at this particular home.
And as an OTA, TripAdvisor has a significant database of user-generated reviews and ratings for several travel-related businesses.
All around, TripAdvisor has what it takes to be one of the most comprehensive online travel agencies out there, providing its users with all the tools to plan the perfect vacation.
Google
Originally developed in 2016 as Google Trips, this OTA is a suite of travel planning and booking tools that hosts can greatly benefit from.
Primarily offered by Google as a product that helps users plan and book their travel arrangements.
In the traditional sense of the word, Google Travel isn't like other online travel agencies.
But, similarly to other OTAs, it does offer its users a plethora of features such as flight and accommodations booking.
This is simply done by integrating with other Google products such as Google Maps and Google Flights.
In addition to those, this OTA also features package deals, destination guides, price tracking and price comparison, and personalization.
It offers its users personalized recommendations and travel ideas based on the user's previous travel history and preferences.
The latter will definitely set it apart from other online travel agencies.
And for hosts wondering how using Google Travel can help them, trust us on this, with the right set up, a simple google search could direct incoming guests to hosts' direct booking website.
This OTA has the potential to become one of Airbnb's biggest competitors, giving a chance to the smaller players to shine as hosts.
This can particularly come especially in handy when guests and travelers wish to forgo listing site fees.
Hosts should take advantage of Google Ads to promote their listings on Google Travel.
Hosts can either use their current Google Ads manager account, or simply create a new one, linked to their Google Vacation Rentals campaign.
This way, hosts will possess complete freedom on this OTA to advertise their listings as they see fit, with no restrictions.
Trip.com
The #1 OTA in China giving hosts access to its extensive audience, Trip.com tends to list hotels and vacation rentals alike.
Originally founded by Trip.com Group Limited (formerly formerly Ctrip.com International) in Shanghai, China in 2010, Trip.com has expanded its reach to become a multinational online travel agency with no less than 400 million users worldwide.
It also happens to be the mother company of Skyscanner.
Trip.com's reach will cover no less than 1.4 million hotels and rentals, spanning over 5,000 cities across the world.
In accordance with Phocuswright, Trip.com has had an influx in its gross booking rivaling that of Expedia and Booking.com.
One of the many benefits of advertising your listings on this platform is its connectivity to Skyscanner and Ctrip.
Thus why this platform has been praised by guests for facilitating the booking process, given that they can use the same website to book the residence, the flight or train ticket, and even rent a car, all at once.
And despite the commission fee being between 10-25%, adding your listings to this platform will expand your audience into the budding market of Asian travelers, given Trip.com's popularity in those regions.
China alone had no less than 7 million tourists booking trips through this website for the 2019 Chinese New Year alone.
Bear in mind however that Trip.com's listing type is usually hotels, condos, apartments and units – so mostly shared spaces.
Agoda
Albeit an international metasearch engine, Agoda is a particularly popular OTA in Asian countries and big European cities.
Originally based in Singapore, Agoda went on to become one of Booking Holding's subsidiaries, and its global network has developed to include over 2 million properties all across the world from hotels and apartments to homes and villas.
Much like Trip.com, Agoda provides its guests with the chance to not just book their lodging, but also their flights, car rentals and any transportation they may require to and from the airport.
This has garnered the platform much praise and a significant influx in bookings, for easing their guests' stay and accessibility through all aspects.
And many hosts have chosen to advertise their listings on Agoda Homes due to said influx.
Not to mention the lack of any commissions when managing your home through Agoda.
Through Agoda, hosts can also target past travelers throughout their whole booking journey, with the help of the Agoda display network, which features branded landing pages (BLP), responsive ad placements, and insights on how to best extend your audience.
Thus, through placing ads on Agoda's homepage, hosts will be able to draw in their customers to a unique page, completely customized to the hosts' preferences, and even guide said customers and incoming traffic to the website of your choosing, through a "click-out" option.
Agoda's teams even provide tips and tutorials on how to best manage your property and its ads through their website.
If after reading this guide, you find yourself reeling from the amount of information and needing further assistance and guidance in finding the optimal OTA for you, our team at Tstays will be more than happy to lend a helping hand, as we've been through all these steps before, and could provide some valuable first hand insight.
We could also help with the process of managing your property across these OTAs.
Disclaimer
This guide, including any claims or statements within, is not endorsed by, directly affiliated with, authorized, or sponsored by Airbnb, Vrbo, Booking.com or any of the aforementioned online travel agencies in any way.