ABOUT THE UGLY GROUPER
Do you want to go to an outdoor sports bar on Anna Maria Island? Then the Ugly Grouper is the place for you!
You can visit the Ugly Grouper statue, which is located directly outside the pub.
When you come to this place for food or drink, you can sit anywhere you want, whenever you want.
They not only provide some of the greatest cocktails, but they also have a broad cuisine!
You'll discover favorites like shrimp cocktail, Bruschetta, pretzel bites, and more.
They provide soups & salads, burgers, sandwiches, and much much more! They also have a wonderful assortment of meal specials.
LIVE MUSIC VENUES ON AMI: THE UGLY GROUPER
Enjoy live music every day! Every night of the week, from 5-8 p.m., also he presents local and emerging artists.
On Sundays, two musicians perform, one from 12-3 p.m. and the other from 5-8 p.m. If you're searching for a genuine challenge, tackle their Ugly Grouper meal challenge.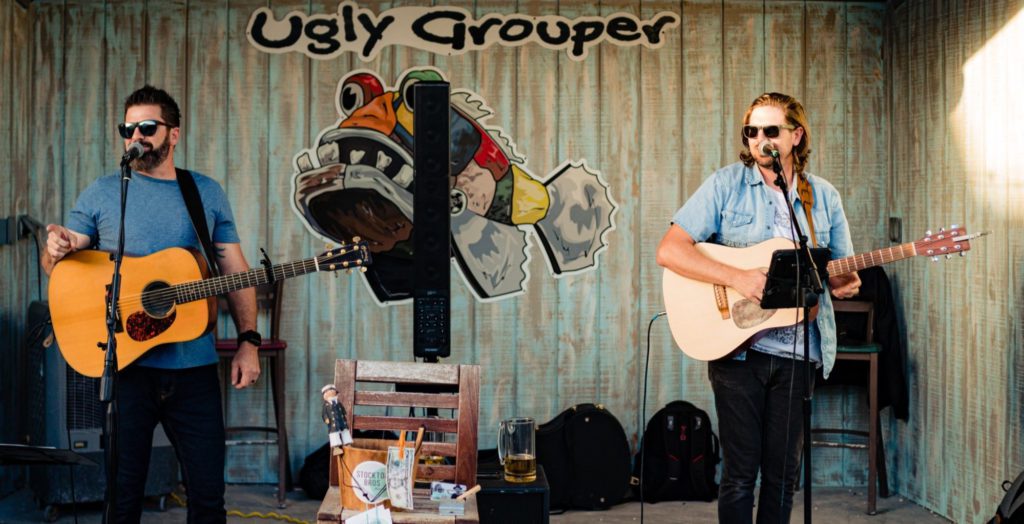 A premium 2-pound trademark grouper taco, their award-winning shrimp cocktail, a pound of wings, ugly cheese logs, and crab-topped fried green tomatoes are among the highlighted Ugly Grouper products.
You will also receive some of their featured Cocktails. You will be able to enjoy the Beach Babe and the Perfect Margarita.
THE LARGEST GROUPER IN THE WORLD!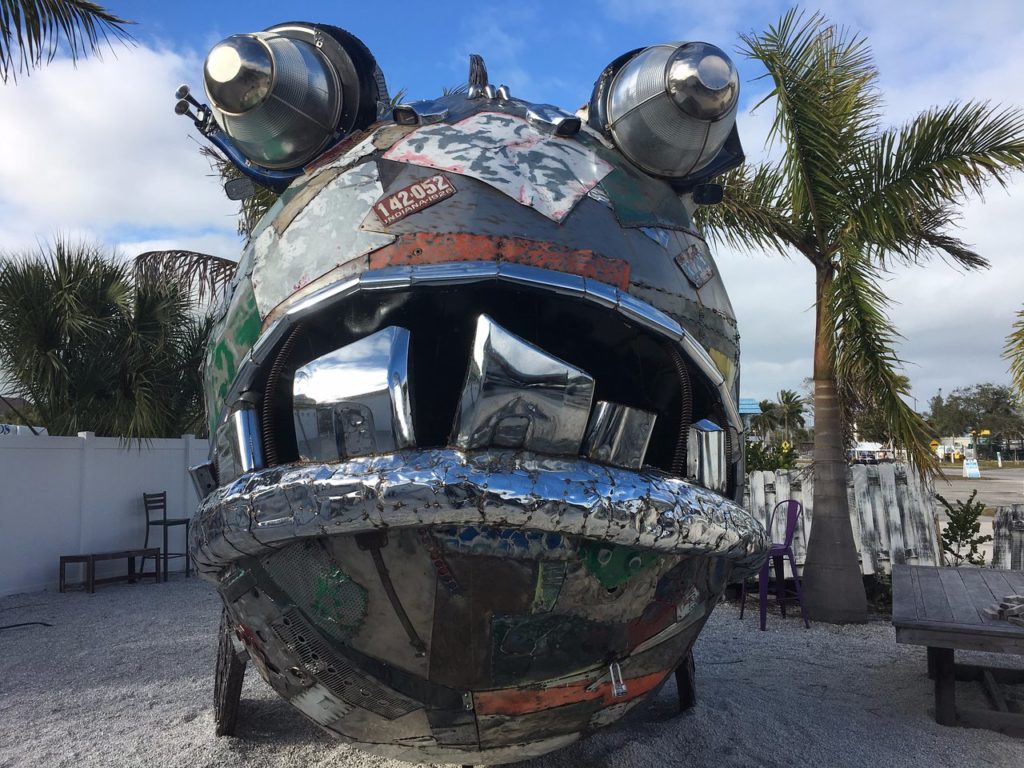 They have a BIG Ugly Grouper here on Anna Maria Island, weighing 3,180 pounds and measuring 20 feet long, 14 feet tall, and 10 feet broad!
Tampa artisans with Rustic Steel Creations created the sculpture out of parts from discarded automobiles, Harley Davidson motorcycles, and different miscellaneous materials.
CUSTOMER REVIEWS
Below are a few sample reviews from Google.

Limited menu but Awesome food…Gator is one of the best chefs on the island and the rest of the staff is awesome! Stop in for a beer and a pizza or sandwich…You will be happy you did!

Finally got a chance to pop in! Grabbed a mixed mushroom and sausage pie with the pineapple cake to-go for dessert. We will most definitely be doing that again.