ABOUT THE ISLAND TIME BAR & GRILL
The Bridge Street Bistro's Island Time Bar and Grill is located on the ground floor. Along the promenade, the Island Time Bar and Grill offers vivid red umbrellas and tables.
A sidewalk table provides excellent views of the passing throng and autos. You can also see the Gulf of Mexico from here.
Moreover, if you want to sit undercover, you will be in a disused parking garage. There are several fans and cooling winds. The bar is spacious and has a view of the Gulf.
So this interior space has a lot of character, and many people prefer to sit beneath shelter on this unusually hot day.
The Bridge Street Bistro is located upstairs and is where the cuisine is made as well as the bathrooms. The cuisine is excellent, and the service is prompt and kind.
In addition to the menu is "Nick's Garbage Plate," which includes baked beans, french fries, and potato salad. Everything is topped with burgers.
It sounds like carbohydrate overload. The lobster salad roll, on the other hand, was stuffed with lobster and not drenched in mayo.
LIVE MUSIC AVENUES ON AMI: ISLAND TIME BAR AND GRILL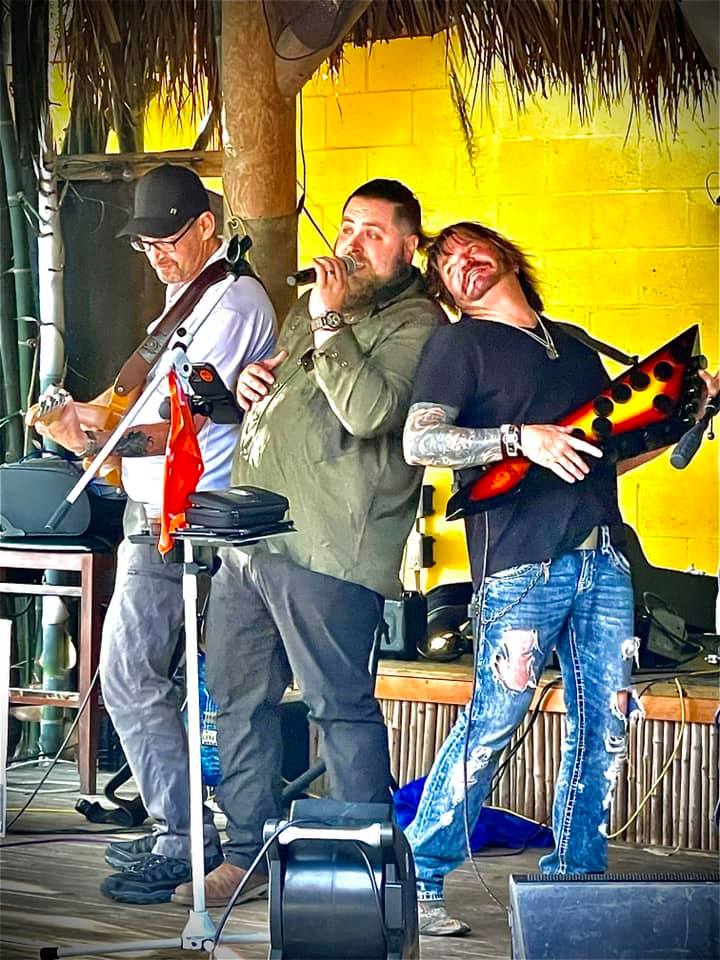 So, what exactly constitutes a great beach bar?
There's a lot of live music. Every day from 6:00 p.m. to 10:00 p.m., and again on Fridays and Saturdays, with music beginning at 3:30 p.m. on Fridays and 2:00 p.m. on Saturdays.
Sunday music is only available during the football season. This Florida beach bar is ruled by football.
CUSTOMER REVIEWS
Below are a few sample reviews from Google and Tripadvisor.
A Google reviewer wrote :

Fun spot on the corner of downtown and Gulf Drive, right across the street from the beach. Great service all around, good bartenders and is very dog friendly. Good place for Sunday football. Unknown gem of fine dining on 3rd floor.
A TripAdvisor reviewer wrote :
This is our go to. Great atmosphere. Food is good, Drinks are great. Live music every night. Only happening place in Bradenton beach. Great servers and bartenders who are prompt. Bummer, they have to shut music down at 10. But not their fault. Go have Fun!!!! 100 percent funniest place around. Manager cares about the customers. 5 stars.