ABOUT AMI PADDLEBOARD & KAYAK ADVENTURES
Their primary goal for every lesson, tour, or board rental is to provide the best service, products, and AMI paddleboard rental advice in town. They specialize in teaching first-timers how to stand up on paddleboards. They pride themselves on keeping everyone dry and having a great time!
AMI Paddleboard is extremely excited about bringing SUP (standup paddleboarding) to Anna Maria Island, Florida. The Ocean is first and foremost our passion.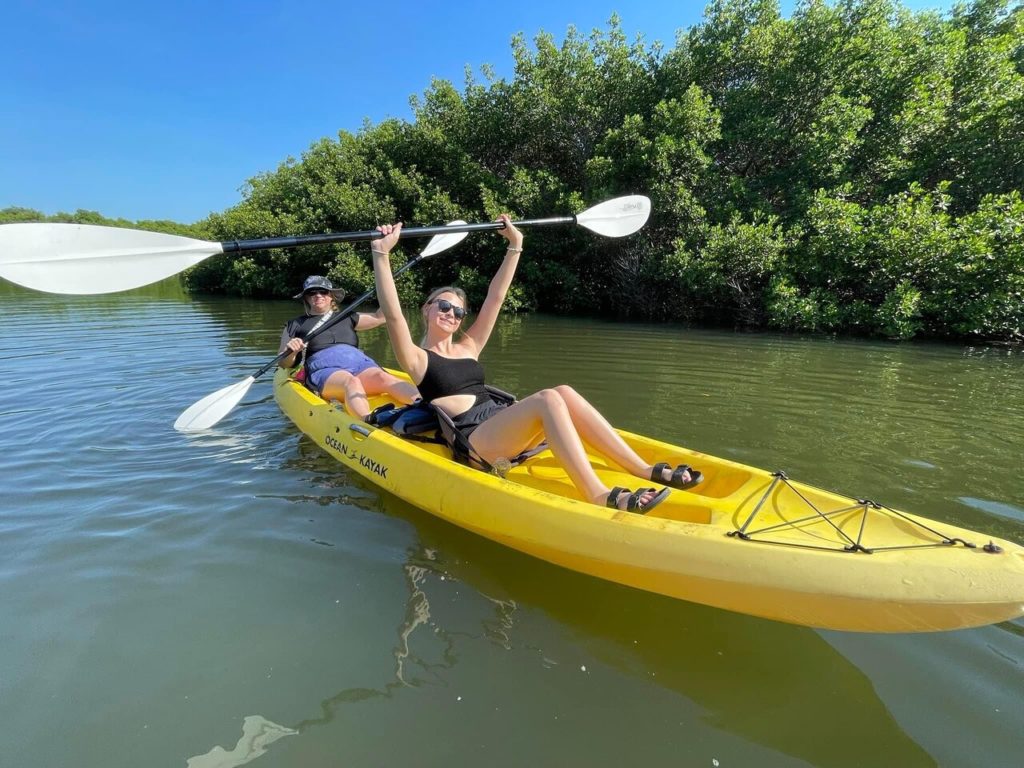 Making the sport accessible and affordable for residents and visitors is AMI paddleboard goal. Fun for all ages – just add a board, a paddle, the water of almost any depth, and a quick safety lesson. Before you know it, you'll be walking on water, gliding effortlessly like you've been doing it all your life.
Love standup paddleboarding
Tour the waters of Anna Maria Island on a kayak or paddleboard rental from AMI Paddleboard. Travel at your own pace or, if you want a little extra guidance, join their tours and explore the wild Florida mangroves with our expert guide, Andrew. They love sharing the water with visitors and locals alike and can teach you a thing or two about Anna Maria Island.
They also offer private paddleboard parties, corporate "board" meetings, and paddleboard adventure trips! They have boards from 10-12 feet to suit 50-350lb riders. Everyone can learn to paddleboard – they guarantee it! They have 100% customer satisfaction and have taught many people, from ages 6-85, how to stand up paddleboard! They look forward to having you on the water with us. Choose your adventure!
CUSTOMER REVIEWS
Below are a few sample reviews from Google and Tripadvisor.
A Tripadvisor Reviewer wrote:

Our family went kayaking with this crew. Beautiful area. The guides were very knowledgeable. You can tell they love what they do. Easy to use website and great communication by team.
A Google Reviewer Wrote:

Fun guides tours through the mangroves and a bit of a wildlife too. The osprey photo is one example. Our guide, Andrew, the owner of AMI, was also terrific helping families with young children. So, the tour is very family friendly! Andrew took a number of great photos which he shared via Facebook.