SCOOTER'S FISH HOUSE BEGINNINGS & HISTORY
Scooter's Fish House is the second location of a very popular restaurant called STEWBY'S Seafood Shanty. Both restaurants are based on an old family restaurant called Sam's Oyster House. It was founded by Sam Taylor back in the late '60s as a small seafood take-out.
Sam's Oyster House was considered the authority on fresh fried seafood. Sam's was actually the first to serve amberjack. The new owners went bankrupt just after 1 year.
Scooter's Fish House is a small dine-in and take-out quick-service seafood restaurant on Hwy 87 in Navarre, Florida. Also, you can eat inside or take it to go and get the most affordable and fresh local seafood.
All of our seafood is fresh and purchased locally.
The average order time is 10-12 minutes. Don't worry if you're in a hurry. We'll have you on your way in a matter of minutes. Dine-in or take it to go. Scooter's always provides the highest quality seafood at the best prices.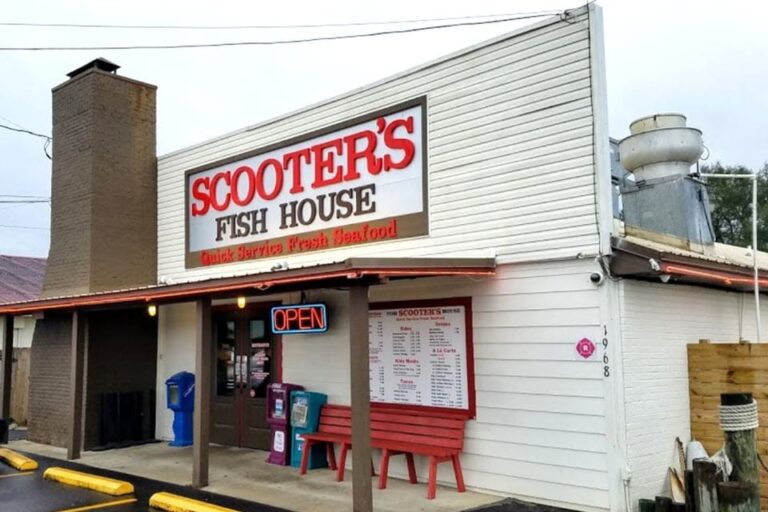 The restaurant is owned and operated by Sam 'Scooter' Taylor, who opened it with his brother, Stewart, in June 2016. Scooter's has grown and continues to serve the local community over the years.
BEST SEAFOOD ON NAVARRE: SCOOTER'S FISH HOUSE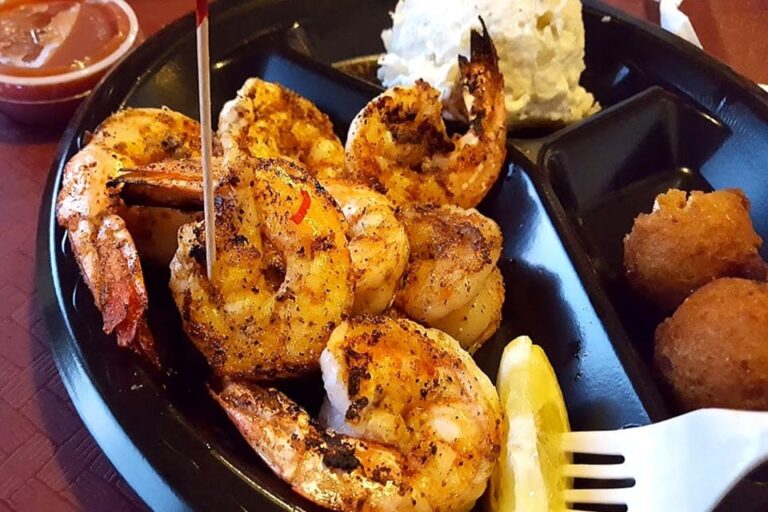 Do you require catering? Scooter's will look after you. The restaurant provides a full menu to meet any catering needs you may have. Call or visit us today to learn more.
Customers will find a diverse menu featuring fresh mullet, snapper, grouper, Mahi, and flounder. Scooter's menu also includes triggerfish, amberjack, tuna, and smoked tuna dip. Colossal shrimp and popcorn shrimp are also available. It goes great with Scooters' new Bang Bang sauce.

Scooter's Fish House now provides delivery through the Waitr app. They also have online ordering available at www.scooters.revelup.com/weborder.
The two chalkboards near the ordering window display the most recent menu items, including the fish of the day.
Decorative picnic tables brighten the casual dining area and give it that at-home feel. So when the weather is nice, there is even seating on the back deck.
CUSTOMER REVIEWS
Below are a few sample reviews from Tripadvisor and Google.
A TripAdvisor reviewer wrote:

What you order matters- this time I found something amazing!
The first few times I came- it was good, but not great. This time when I was in town I tried something different, and it was excellent! I ordered the grilled Mahi-Mahi and then got a side order of the BAM BAM shrimp. It was so good, that I went one more time before I left town. This will be my future order every time I come to town.

I guess I would say- if you weren't crazy about the first time you ate here – give it another chance and just try something different. You may find your new favorite dish!
A Google reviewer wrote:

Delicious food and drinks. The prices were reasonable for the area.