DEWEY DESTIN'S NAVARRE BEGINNINGS & HISTORY
Dewey Destin's great, great grandfather Leonard Destin founded Destin, Florida in 1835. Leonard and his father George set out from Connecticut with three ships and ran into a hurricane. Two of the ships, and Leonard's father and brother, were lost at sea.
In 1845, Leonard Destin was suspected of being a Yankee spy. He was sentenced to be hanged but spared because he was a fellow Mason. After the Civil War, he returned to Florida and lived out his days in Destin until his death in 1884.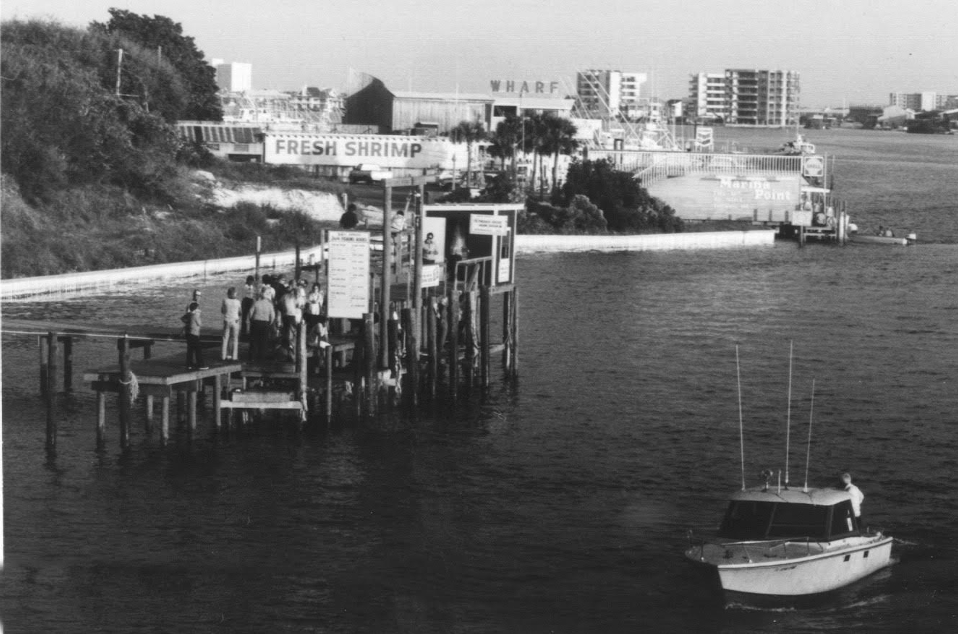 By the late 1870's Leonard had built a thriving commercial fishery and employed many people in the area. In 1879, Leonard hired a 13 year old boy named William Marler who proved dependable and hard working. Captain "Billy" sailed the mail in and out of East Pass, Washington.
Destin remained undiscovered until the mid-1930's when the Marler Bridge was built. In the 1940's and 50's most of the growth came from an influx of military retirees. Condominium developers in the 70's and 80's provided the next growth spurt.
In 2000, a ban on net fishing effectively put the Destin fishing enterprise of 11 commercial fishing boats, and over 40 employees, out of business. Dewey's knowledge of fish and how it is best served led to expanding his Destin market into a small, specialized restaurant.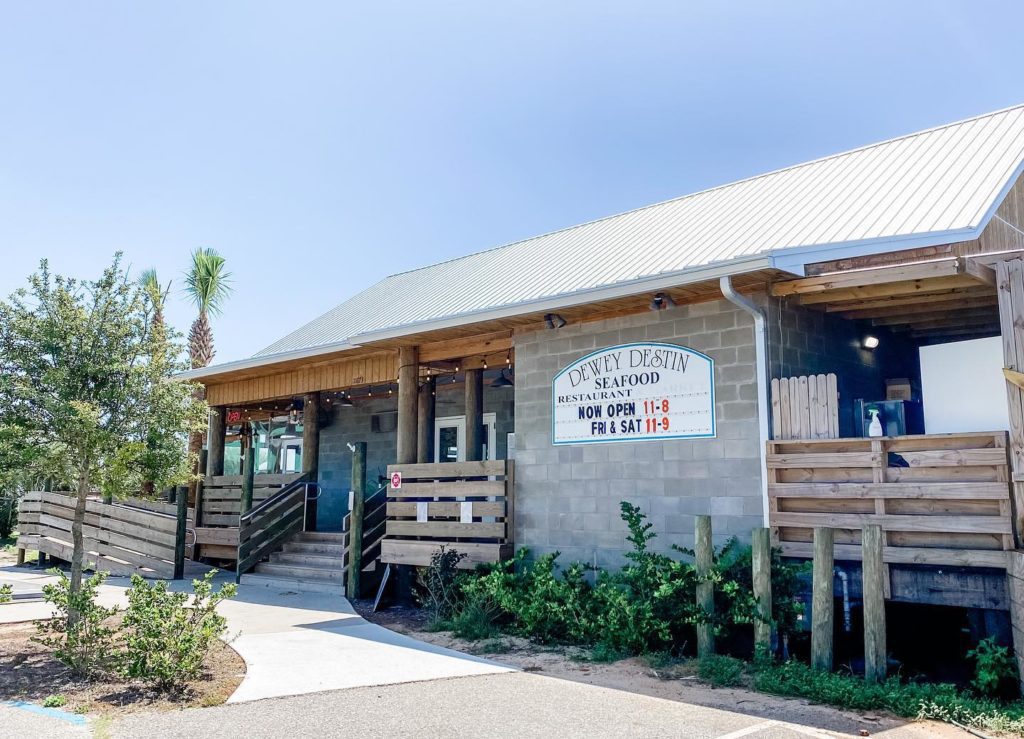 Moreover, Dewey Destin's Seafood Restaurant is open seven days a week and serves award-winning fried shrimp, lunch specials, delectable dinner entrees, and cook-your-own-catch options. So one of Destin's best-kept secrets, unknown to many visitors, is located in the heart of Florida's Panhandle and has a strong connection to Destin's history.
BEST SEAFOOD ON NAVARRE: DEWEY DESTIN'S NAVARRE
In addition, Dewey Destin's Navarre, from the same family that brought you Dewey Destin's Seafood Restaurant and Dewey Destin's Harborside, promises unwavering dedication to fresh seafood and a family atmosphere.
It is a fast-casual style, 150-seat restaurant. So customers order from the menu and sit on an outdoor covered patio with sweeping views of the Sound. A white sand beach in front of the restaurant has additional casual seating and a fire pit.
CUSTOMER REVIEWS
Below are a few sample reviews from Tripadvisor and Yelp.
A TripAdvisor reviewer wrote:
Want to go back,great atmosphere and unique setting on the water. Food was very good..don't miss out on this place!
A Yelp reviewer wrote:

Delish! Got steamed shrimp with mild seasoning! It was sooo good! They give you a very good portion of shrimp. My brother got popcorn shrimp which were bigger than normal popcorn shrimp but they were good. Potatoes and corn were yummy! Loved the cocktail and tarter sauces! Fun atmosphere but hot! You can sit on the porch in the back with some fans or outside on the beach. Both places have picnic tables. The only inside seating is at the bar. Yummy!