THE DOCTORS OFFICE BEGINNINGS & HISTORY
What once was an actual doctor's office is now a craft cocktail bar. Located in the heart of Holmes Beach, The Doctor's Office Cocktail Bar serves cocktails from all over the world.
The location occupied by this pub has been the Island Doctors' office since the 1950s. It was Doctor Huth's office and surgery, then Doctor Deame's, and ultimately Doctor Stephen Pelham's. Medications, counsel, sutures, and acts of compassion and goodwill were given to generations of Islanders.
Good things happened here – every day – for a very long time.
Sean Murphy and Susan Timmins are the proprietors of this bar and Beach Bistro and Eat Here.
Sean was born and grew up in Halifax, Nova Scotia. He was the president of the student council at St Patrick's High School – the "Head Boy" of Halifax's largest Catholic High School.
There was a family of Catholic boys that attended St Patrick's – the Pelham brothers. Two of the Pelhams were much celebrated at the time – Cliffie and Ricky.
Cliffy and Ricky Pelham were a force to be reckoned with. They rescued a boatload of Catholics and saved Sean's scrawny neck more than once. There was also a younger brother – Stevie. He was a hell of a hockey player and was a freshman when Sean was a senior.
Sean's Austin Marina leaked almost everything, continuously. He spent a good deal of his time under that car being bathed in mechanical fluids – brake fluid, transmission fluid, oil, gasoline.
Susan insisted he visit a doctor. Dr Steve Pelham became a very special friend. A few years later Sean and his wife Susan were in the desperate throws of opening the Beach Bistro in the teeth of a hurricane. Steve and Shelagh have always been there when needed.
THE BEST COCKTAILS ON AMI : THE DOCTORS OFFICE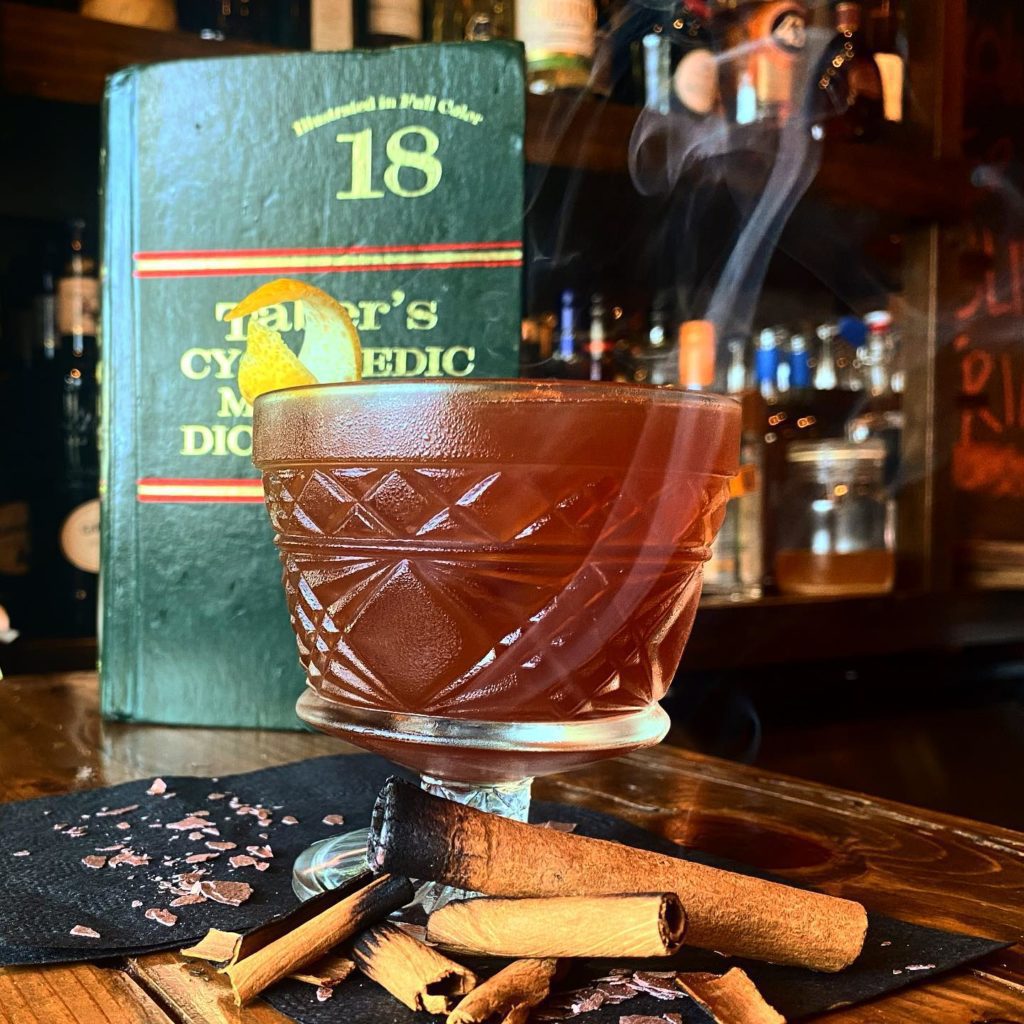 The Doctors Office is a Holmes Beach craft cocktail bar. They provide a superb assortment of beer and wine, as well as some of the most gorgeous and delicious cocktails on the island. They also provide a variety of scrumptious mini meals. You might be wondering how they came up with the moniker "The Doctors Office" for a pub.
For many years, the area where this tavern is located was a genuine doctor's office. Sean Murphy, the proprietor of this institution, is also the owner of the Beach Bistro and Eat Here, two prominent eateries in Holmes Beach. It's no wonder that this bar is a big hit!
CUSTOMER REVIEWS
Below are a few sample reviews from Google and Tripadvisor.
A Google reviewer wrote :

We are here twice this month. First in the bar area and second in the garden. The vibes are very different. The bar has 80s music and is very casual. The garden has white tablecloths, beautiful lighting, firepits and Sinatra in the background. Very romantic. The garden experience is more consistent with the high price point, in my view. The food, prepared by former Beach Bistro chef is delicious. Favorites are bouillabaisse, lobstercargot, authentic Caesar salad and duck tacos. Key lime pie is excellent too. Cocktails are their thing and they are great as well. Highly recommend for a special night out.
A TripAdvisor reviewer wrote :
Great fun place to enjoy a cocktail
Enjoyed our free 'medicine' as well as some excellent cocktails….great place to have a pre dinner drink !