JOHNNY HUSTON'S GRILL AND BAR BEGINNINGS & HISTORY
Get to know one of the Best Burgers – Johnny Huston's Grill and Bar.
Johnny Huston Walters born in Mississippi, grew up in Selma, Alabama. Walters began his career as a barber, cutting hair for $7-$12 per week and working 10-hour days on occasion. He eventually saved up enough money to purchase a pinball machine. He bought another once that one paid for itself. And yet another. And yet another.
He was able to open his own coin machine business, adding jukeboxes to his lineup, because one play at a pinball machine cost 5 cents. Marshall Walters, Walters' son, worked as a service repairman.
He was sent all over the country to learn how to repair the complicated Wurlitzer Jukebox, from Birmingham, Alabama to Grand Rapids, Michigan. Bub, as he was affectionately known, later rose to prominence as one of the area's top servicemen, contributing to the company's success.
Johnny Huston Walters expanded his entrepreneurial spirit from the coin machine business to the operation of a pool hall, two barber shops, a restaurant, and a taxi line. Then Walters developed an itch. He sold all of his companies and relocated to Fort Walton Beach, Florida. He bought some land and built Playground Mobile Home Park, which is still in operation today.
Bub, on the other hand, remained in Selma, Alabama. Bub used his father's love of self-employment to buy half of a television sales and service shop.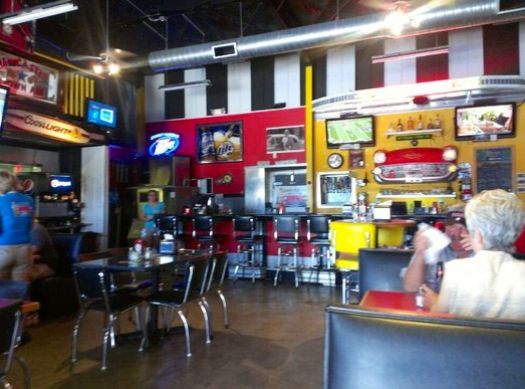 When Johnny Huston became ill and died, Bub relocated his family to the Florida Panhandle to run and expand his father's business. Bub eventually sought retirement, which left Ken Walters, Bub's son, alone. In November 2008, Ken opened Johnny Huston's Grille and Bar in Navarre, Florida, to honor his grandfather's legacy and to embark on his own path of self-employment.
THE BEST BURGERS ON NAVARRE: JOHNNY HUSTON'S GRILL AND BAR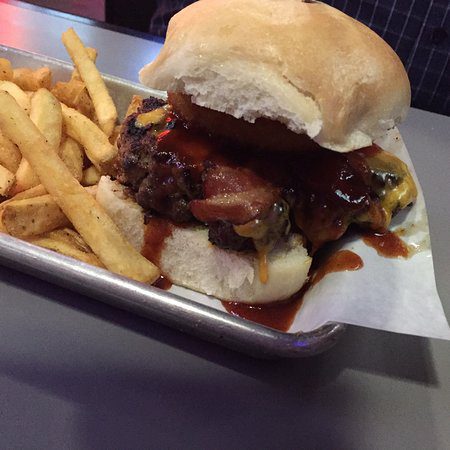 They only use the best and freshest ingredients. ground beef, fresh (ground chuck and NY strip steak mix hand pressed when ordered). Fresh chicken breast and wings that have never been frozen, as well as fresh living hydroponic lettuce.
Their French fries are hand cut and flash fried before being frozen and cooked to order with their own fry seasoning. They serve fresh salsa and homemade chili.
CUSTOMER REVIEWS
Below are a few sample reviews from Google and Tripadvisor.