SLIM'S PLACE BEGINNINGS & HISTORY
Guess who made it to the list of Best Burgers – Slim's Place.
Slim's Place, located on the north end of Anna Maria Island, is a one-of-a-kind neighborhood sports bar that also serves great food and hosts live entertainment on occasion.
In fact, Trip Advisor ranks Slim's Place as one of the best restaurants on Anna Maria Island!
This family-friendly restaurant has been in business for over ten years and is still going strong. You can always count on great service and food, as well as sports on their 12 TVs all day.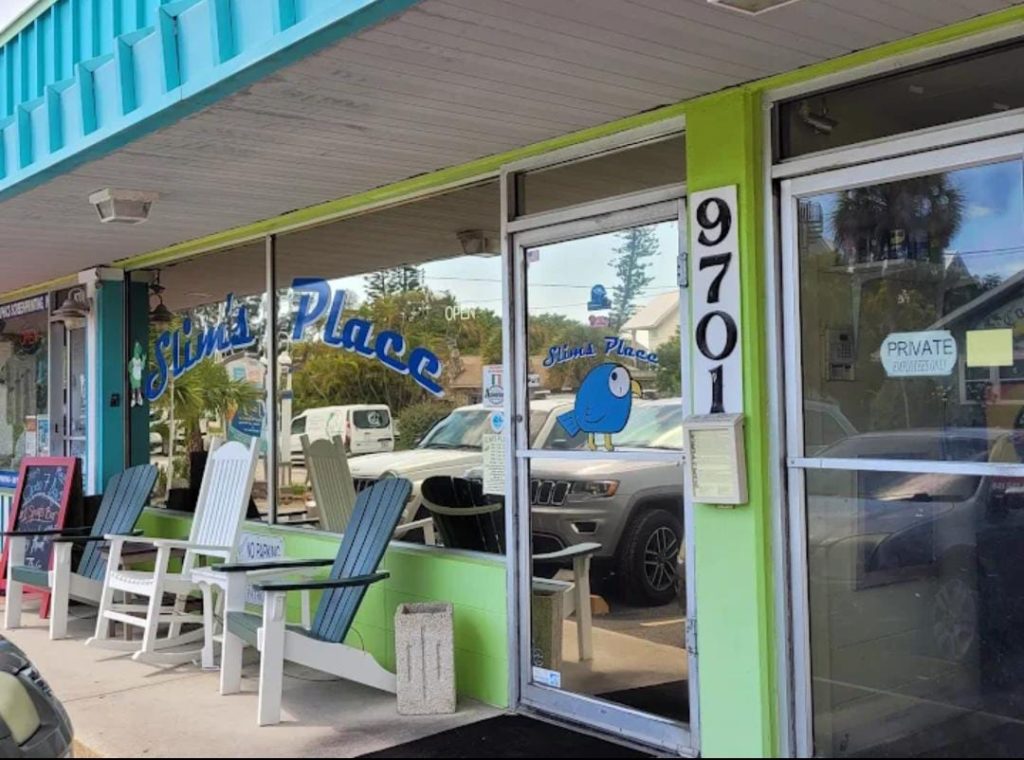 There is truly something for everyone on the menu. Even the most discerning customers. They're famous for their DELICOUS lobster mac & cheese, pizza, burgers, fish tacos, and Philly cheesesteak. While it may not be the healthiest option, it is certainly tasty (and isn't that what matters most?).
Slim's Place is open from 11:30 a.m. to 9 p.m. Wednesday through Sunday, and from 3 p.m. to 9 p.m. Mondays and Tuesdays.
BEST BURGERS ON AMI: SLIM'S PLACE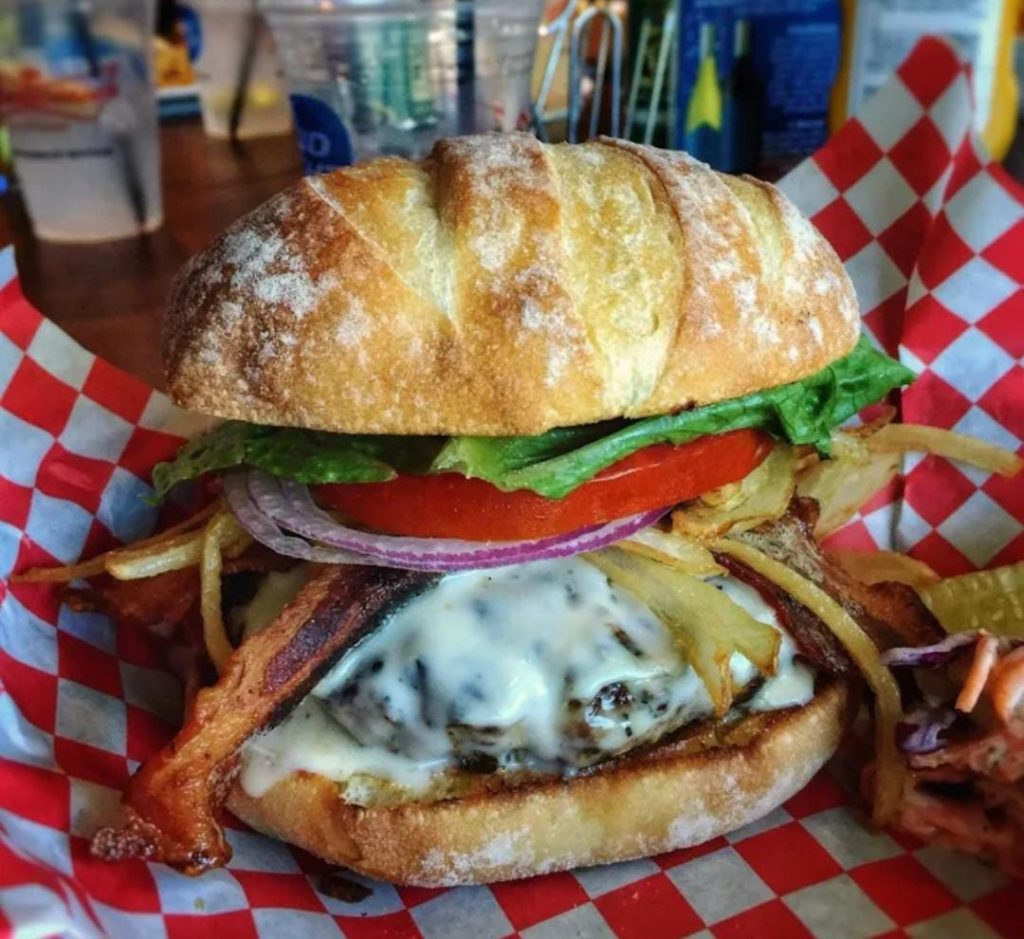 Its menu offers a diverse selection of dishes that are sure to please everyone, including vegans! Its chefs use fresh market vegetables and local seafood to create a variety of daily specials.
You can shoot pool at Slim's, listen to music on the jukebox, or just sit at the bar and watch your favorite sports teams on the big screen televisions.
Slim's has a fantastic atmosphere that exudes a strong local vibe of positive "stuff." It's not uncommon to walk into Slim's alone and leave with a group of new friends.
CUSTOMER REVIEWS
Below are a few sample reviews from Google and Tripadvisor.
A TripAdvisor reviewer wrote:

We were down for 2 weeks, and ate here 3 times. Great place to watch the games. Multiple tvs, and can get loud when games on. Great Philly Cheesesteak sandwiches. Great crew working.
A google reviewer wrote:

Great food, great atmosphere, reasonable prices and friendly staff. Will definitely be back!