HURRICANE HANKS BEGINNINGS & HISTORY
Get to know one of the Best Burgers – Hurricane Hanks.
Even though it's March, a new hurricane has just blown into town, but this one isn't being fueled by warm ocean temperatures. This one is fueled by old friendships, a love of food, and a crush on Anna Maria.
For many years, Hurricane Hanks restaurant and Hurricane Liquors next door have been in Holmes Beach. With repeat long-time customers, the restaurant has been a magnet for locals and visitors alike, and the full-service liquor store, also conveniently located dead center on the Island, stocks the largest selection of beer, wines, and spirits on Anna Maria.
As a result, when they became available for purchase, they were quickly snapped up by Island-loving partners.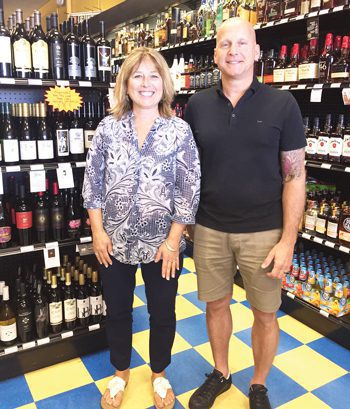 Sharon Evans and Mark Evans purchased a second home in Holmes Beach three years ago. While on vacation in Naples, these Winnipeg, Canada, residents decided to take a trip to Anna Maria Island.
They knew they'd never return to Naples as soon as they crossed the bridge from Longboat Key, and they didn't. They were so convinced that Anna Maria's charming Gulffront hotels were the place for them that they bought a house the next day.
Mathae started out in the restaurant business, working his way up to management before deciding to return to school and become a CPA, but restaurants were always his first love.
THE BEST BURGERS ON AMI: HURRICANE HANKS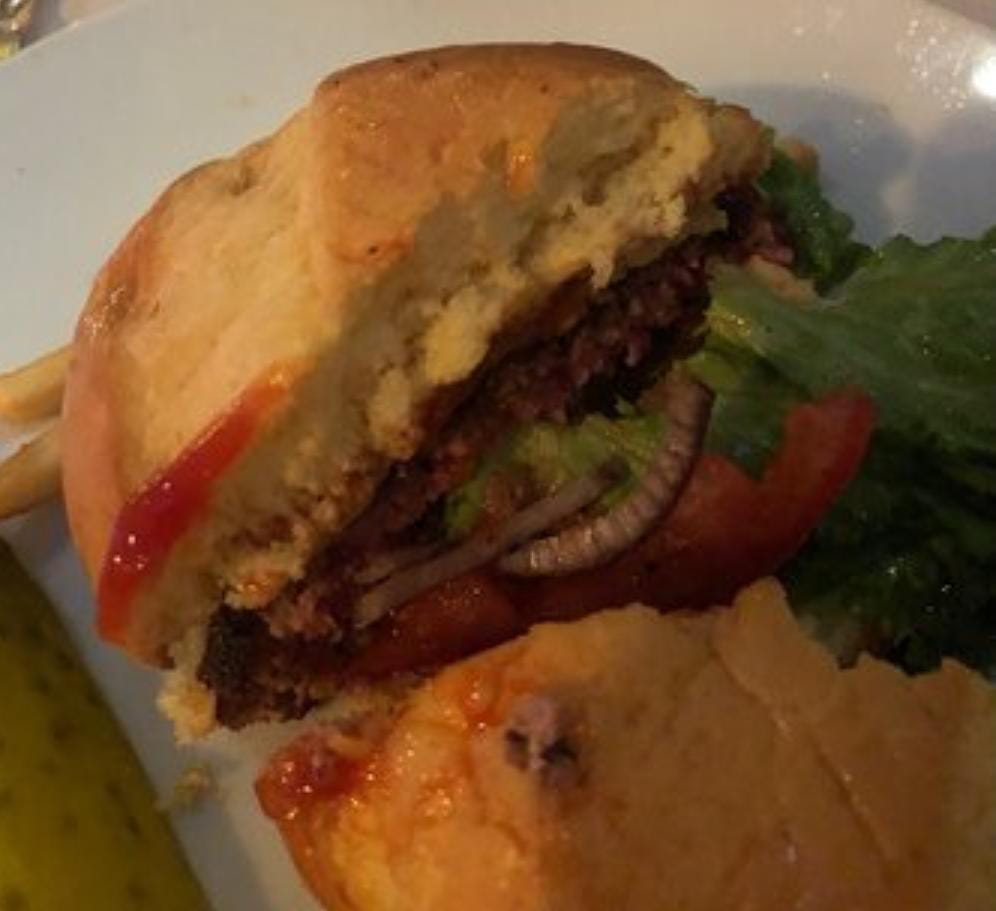 The transition from the previous owner was smooth; all of the staff remained, and the customers haven't missed a beat, encouraging the new owners to make no changes.
Hurricane Hanks has a full bar and two happy hours: Tiki Happy Hour from 2 to 4 p.m. every day and their new Retro Cocktail Hour from 10 p.m. to midnight, where they will have a small late night menu and retro cocktails from your parents' era. The lunch menu will also begin to include healthier options.
Soups, salads, sandwiches, and burgers are available, as are beer battered baskets, entrees like stuffed grouper, shrimp, and scallops, and beef options like ribeye steak and a killer beef filet mignon. Takeout is available, and there is something for everyone at reasonable prices.
Hurricane Liquors has a massive inventory, and Mathae is going over the wine list with an eye toward both higher end and everyday wine options. They are thinking about offering delivery from the liquor store, which also sells beer and soft drinks.
CUSTOMER REVIEWS
Below are a few sample reviews from Google and Tripadvisor.
A TripAdvisor reviewer wrote:

cool place. Great apps. Awesome view
There is nothing bad about this place. From the food to the service, it was all good! We look forward to going back when we are in that neck of the woods.
A google reviewer wrote:

Great food. We were a party of 6, everyone ordered something different, and everyone said the same. Will eat here again.