COPPER BULL BAR AND GRILL BEGINNINGS & HISTORY
Guess who made it to the list of Best Burgers – Copper Bull Bar and Grill.
They realized their dream in 2015 when they opened "The Copper Bull Bar and Grill" at 7279 Navarre Pkwy, Navarre, FL. To provide the public with high-quality, homemade, restaurant-style fast food.
They want to establish a brand here. They consider their restaurant to be restaurant-style food served at a fast-food place." Outdoor seating with umbrellas is a new addition to the Copper Bull.
The Copper Bull serves high-quality, delectable restaurant-style food at a fast pace. That is what they think of our restaurant. Their menu includes a variety of combo meals such as burgers, chicken, steak, shrimp, and fish.
Their Famous signature Mac & Cheese Burger, which is a delicious handmade burger heavily topped with homemade mac and cheese, is one of the menu's highlights. So every day, they make their own mac and cheese from scratch.
Every shift, they cut their own burgers and make their own patties. Their chicken is hand-battered to order in front of you. They strive for quality in everything they cook, which is prepared fresh at the time you order.
So Copper prepares food in the same way that you would prepare it at home. Also, their food is grilled or fried, and you can order it however you like. Also, they have enough seating for you to come and eat at our restaurant, or you can order online or by phone for pickup or delivery.
BEST BURGERS ON NAVARRE: COPPER BULL BAR AND GRILL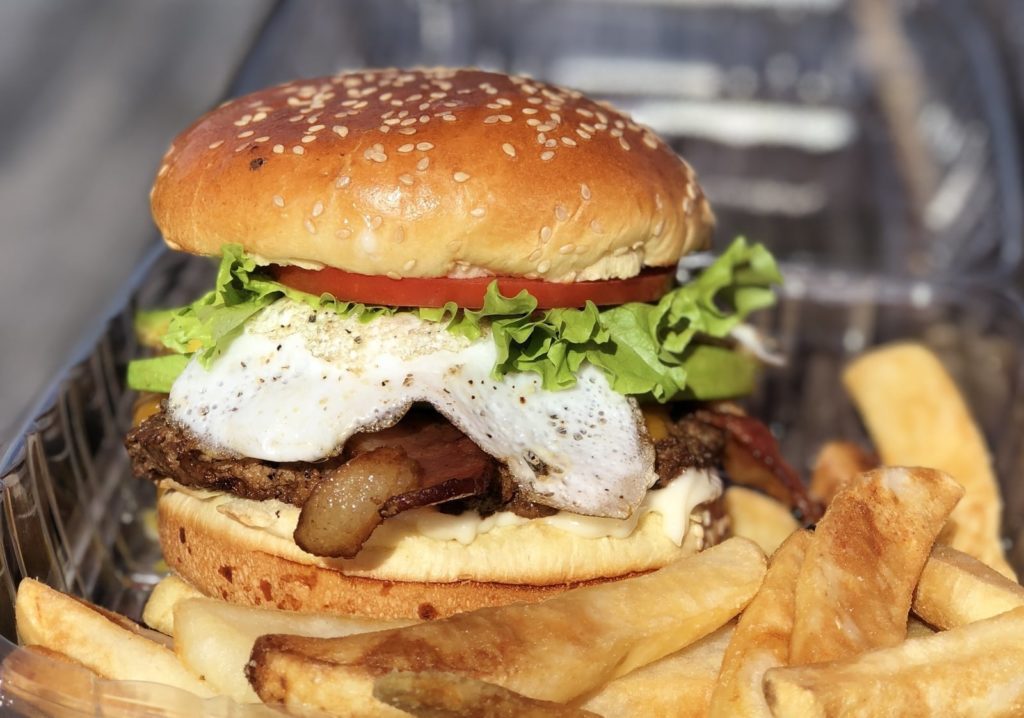 In addition, this restaurant serves tasty steak burgers, chicken nuggets for kids, and steaks. You can be impressed by a well-prepared strawberry crumble and tasty chocolate burgers. Also, you'll most likely return to The Copper Bull later to order delicious strawberry cocktails, strawberry beer, or strawberry wine. Many visitors order delicious strawberry milkshakes, lemonade, or tea.
While Copper Bull serves sandwiches, fish, and a variety of sandwiches, it is best known for its gourmet burgers, including the signature "Famous Mac-N-Cheese Burger," which features one of America's favorite side dishes on the burger rather than on the side.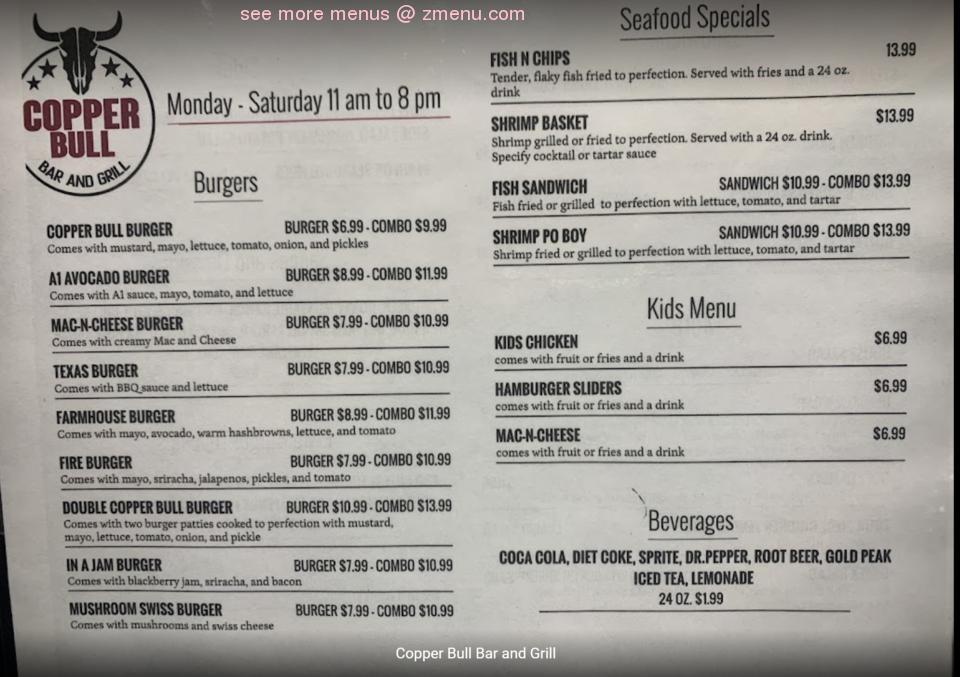 Furthermore, this location has a significant advantage in terms of food delivery. The efficient staff works hard, stays positive, and contributes to the success of this establishment. Also, visitors report that the service is quick. So prices are appealing from the perspective of the guests. This location has a cozy atmosphere. This spot received a 4.3 rating from Google.
CUSTOMER REVIEWS
Below are a few sample reviews from Google and Yelp.
A Google reviewer wrote:

This is hands down the best burger I have had in a long time. I normally don't write reviews but I had to for this place. Keep up the great work guys. It was amazing!!!!!!!
A Yelp reviewer wrote:

We are in Navarre for vacation. We always like to try places that are not touristy. This was a place were it appeared that the locals love! As there were many people coming and going picking up their food and leaving. It is carry out only, or they have picnic tables where you can enjoy your food outside. We each got the fish basket, it was super delicious and plenty of food! It is a small place on the side of the highway but a super good place to eat! And the prices are very affordable!