BIG TOP BREWING BEGINNINGS
When they started Big Top Brewing Company, there were no craft breweries in the Sarasota area and they set out to fix that. They wanted to compliment Sarasota's historical associations with The Ringling Circus, performing arts, great architecture, the best art and design schools, and world-renowned tourism.
When they were younger, Big Top Brewing Company co-owners Mike Bisaha and Seth Murauskas used to hang out at the Cock & Bull and explore the renowned bar's huge list of craft beers. Both of them are quick to say that Big Top, which opened in 2013, would not exist if it hadn't been for the Cock & Bull and the bar's owners, Howie and Dawn Hochberg.
The Cock & Bull first opened in downtown Sarasota in 1997 and moved to its current digs in 2001.
Dawn Hochberg says the two businesses have had a "long, long history" together. Big Top is one of the few local breweries whose beers have been featured at the bar.
Big Top has also taken over Lakewood Ranch's Naughty Monk Brewery and is rebranding that space, in addition to managing breweries in Pensacola and Gainesville.
THE BEST BREWERIES ON AMI : BIG TOP BREWING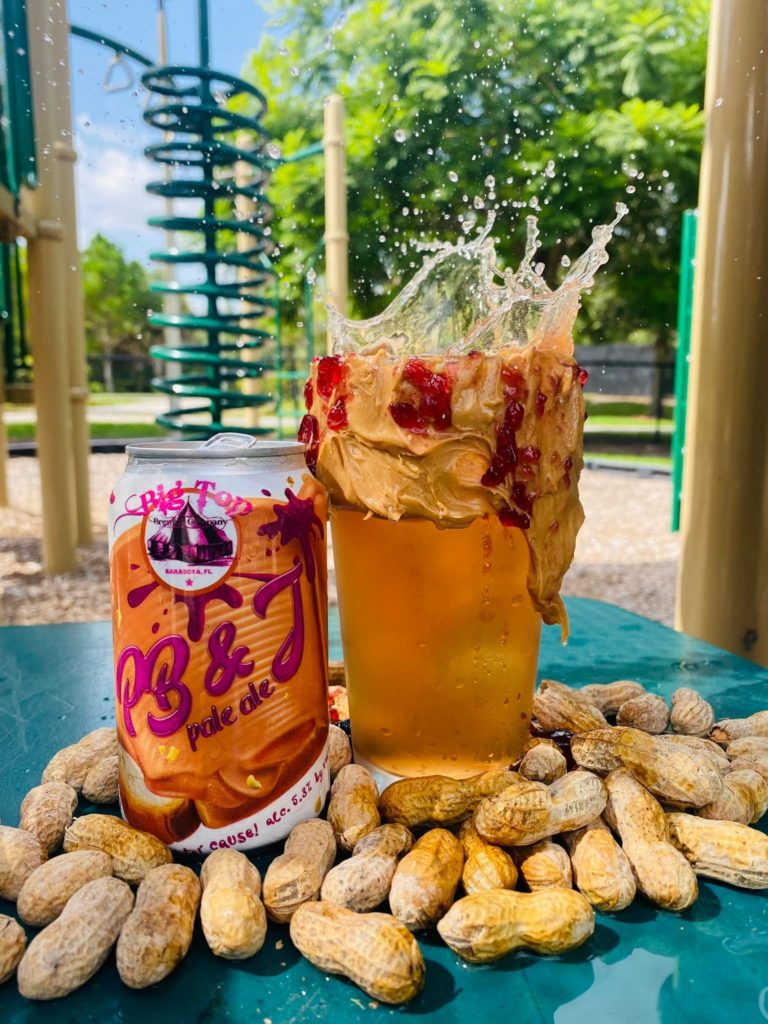 The Lakewood Ranch beer spot formerly known as Naughty Monk Brewery is now the Big Top Brewers Collective. Naughty Monk's core beers remain on tap and now there are many new drinks to try. A 'permanent' BubbaQue's BBQ food truck outside serves up good eats.
CUSTOMER REVIEWS
Below are a few sample reviews from Google.
A Google reviewer wrote :

Nice space well laid out cold beer good music with the
Melody Miners Trio. Very comfy room sounded good. Great food truck with lobster