ABOUT BAYFRONT PARK
Bayfront Park and beach are located on the bay side of Anna Maria Island, at the north end of the island. The Park provides breathtaking views of Tampa Bay and the Sunshine Skyway Bridge.
Because of its beautiful beauty and handy location, it is one of Anna Maria Island's most popular parks. It includes outdoor activities for the whole family, is close to Bean Point, Anna Maria Island's oldest settlement, and is close to many restaurants, shops, and historic landmarks.
Bayfront Park, one of the top Anna Maria Island activities to do with kids, is a terrific area to enjoy the sun, sand, and water while having fun with the family.
BEST THINGS TO DO
Bayfront Park has a plethora of kid-friendly activities that will keep the youngest visitors entertained all day.
Families may swim in the calm waters of the park, construct sandcastles, and soak up some rays on the sandy beach. Rent kayaks or paddle boards and launch them into the park's pristine, blue waters while looking for marine life. When the swell comes in, you may even surf some modest waves at Bayfront Park.
Bayfront Park is a popular fishing site, especially for younger fishermen. The waterways of Florida are teeming with excellent catches, and the Bayfront is no exception. Place your line in the water, sit back, and wait for a pull. The catch of the day may be barbecued directly in the park.
The grassy portion of the park is ideal for picnics and reading a book. Children can play while their parents relax and unwind. When you need to get out of the sun, large trees and a picnic pavilion give shade.
The park's new, easily accessible playground is ideal for kids to burn off some energy while on vacation. This park is packed with kid-friendly attractions, including slides, swings, fireman poles, and ramps.
Visit the historic Anna Maria City Pier, which is just a few minutes' walk south of Bayfront. Walk along the pier to witness birds catch their supper, fish, or watch the sunset. There are seats along the pier for your convenience. This 100-year-old pier was designed to accept passengers from steamboats crossing Tampa Bay in the early 1900s.
If you didn't pack a picnic lunch, take a stroll down Pine Avenue to get something to eat. There are several restaurants here, both dine-in and take-out, as well as amusing souvenir stores and beach equipment rentals.
As the sun sets, make your way up to Bean Point for panoramic views from the island's northernmost point.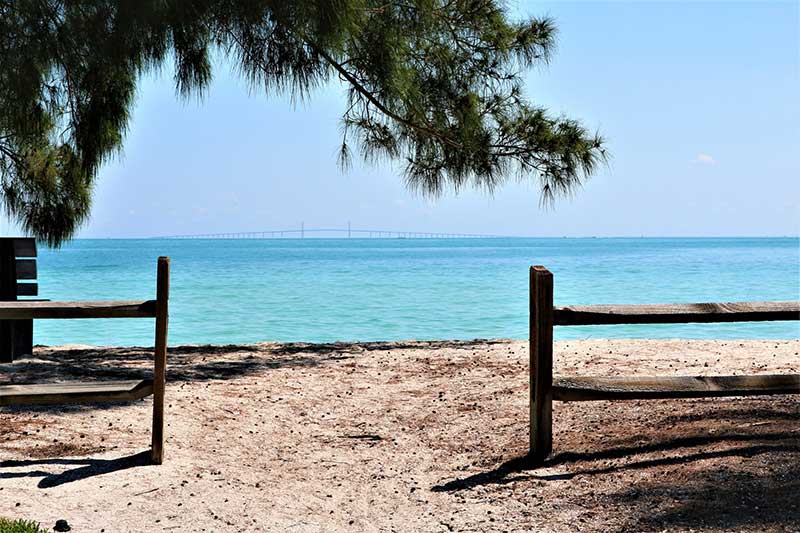 AMENITIES AT BAYFRONT PARK
Bayfront Park provides everything you and your family might want for a fun day at the beach. For all of your picnicking needs, the park includes grills, pavilions, seats, and garbage and recyclable disposal.
Outdoor showers are accessible for swimmers. The property also has restrooms and water faucets. Bayfront Park has free parking from dawn to dusk, but get there early on weekends, especially during peak season, since the lot can fill up quickly.
To avoid the difficulty of street parking, many people who drive to restaurants and other attractions park their cars at Anna Maria Island parks.
GETTING TO THE PARK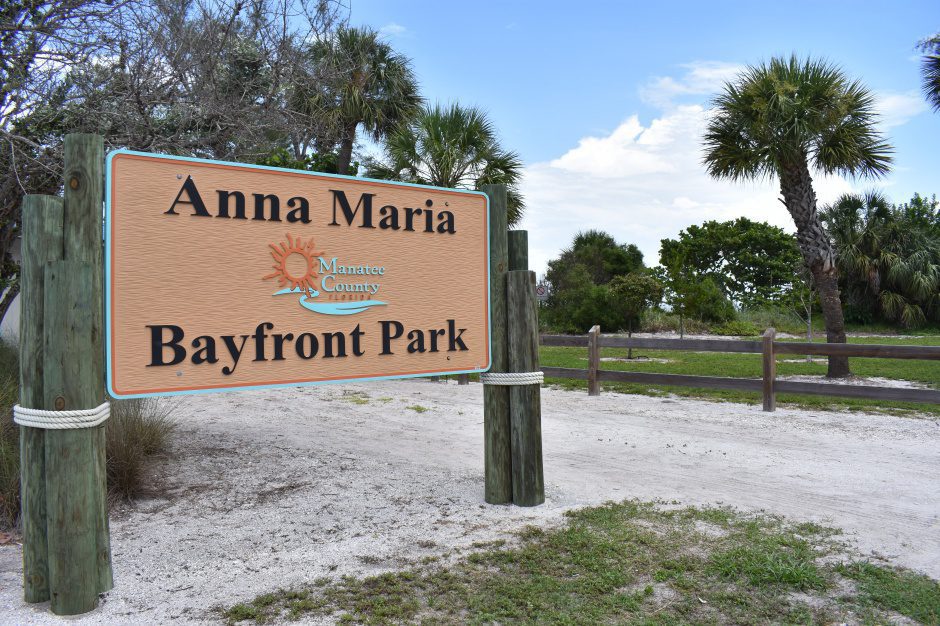 You can't miss Bayfront, one of Anna Maria Island's largest parks.
Take Manatee Avenue over to Anna Maria Island, then take Gulf Drive north to Pine Avenue.
Cross Pine until you reach Bay Boulevard, then head north until you reach Bayfront Park. The park is open from 6 a.m. to midnight and is situated at 315 N. Bay Blvd., Anna Maria, FL.
CUSTOMER REVIEWS
Below are a few sample reviews from Google and Tripadvisor.
A Tripadvisor Reviewer wrote:

Nice park with trees, picnic tables and restrooms. The water is clear and calm on this side of the island. In the morning you can view the sunrise and there are shady areas close to the water in the afternoon.
A Google Reviewer Wrote:

Great place to relax and temporarily escape the hustle and bustle of the city. Worth a visit 👍