ABOUT ADVENTURE ISLAND
Adventure Island is a water park across the street from Busch Gardens Tampa Bay in northeast Tampa, Florida. The park spans 30 acres (12 hectares) and includes water rides, restaurants, and other activities. The park, which is part of SeaWorld Parks & Entertainment, debuted on June 7, 1980.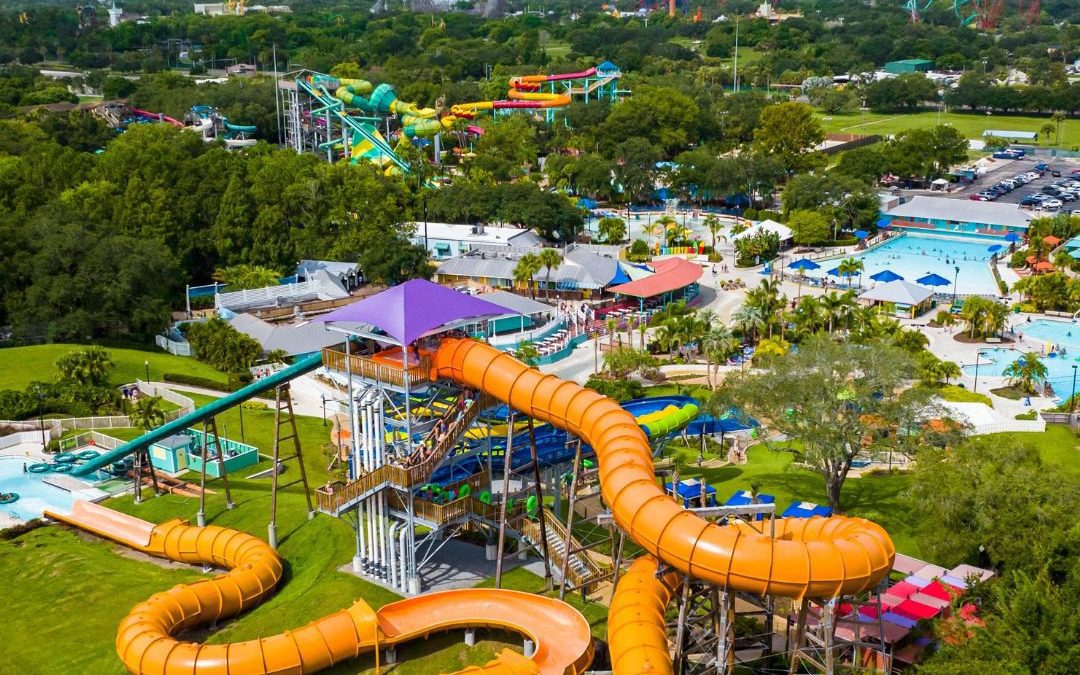 Waterslides at Adventure Island
Aruba Tuba
Are not afraid of the dark? Shoot through this dark waterslide dark to the bottom at a raging speed and into the splash pool. Dare it by yourself or grab a friend.
Calypso Coaster
Pass through the many twists and turns on this ride starting from one of the highest points and push riders through a whirlwind of spins before dropping into a splash pool. Get ready for lots of surprises along the way down!
Caribbean Corkscrew
These two water slides will take you down in a completely dark, fast, and twisted ride! Definitely a thrill-seeking challenge, this slide is for the fearless.
Colossal Curl
Run high above Adventure Island® Tampa and experience a sense of weightlessness aboard the Colossal Curl. You must be 48″ tall to ride.
Riptide
Race your friends down this exhilarating four-leaned water slide! You must be at least 42 inches tall.
Solar Vortex
America's first dual-tailspin water slide, this thrilling family raft slide combines high-banking rotations and rapid descents, sending sliders on a swirling journey through two open tailspin features. It also includes three dynamic AquaLucent™ elements, harnessing the sun into colorful patterns that shine through the slide as riders reach speeds of up to 20 miles per hour.
Vanish Point
This water slide really takes the ground out from under your feet. Prepare to lower this 70-foot slide that allows you to choose between two skyboxes. Each slide guides you through 425 feet of spiral tubes until you reach the final launch race. You must be 48″ tall to ride.
Wahoo Run
This ride will resurface as a new experience with exciting first-of-it's-kind ride elements!
Water Moccasin
This three-tube thriller slide rotates through an unexpected spiral and offers an exciting journey in every inch of the ride.
Pools & Lazy Rivers
Paradise Lagoon
Find a place to relax and unwind in this refreshing pool. Brave thrill-seekers can splash from the cliff jumps into 9,000 square feet of tropical blue water.
Endless Surf
Rolling waves await you every 5 minutes in this fantastic 17,000 square meter wave pool.
Rambling Bayou
A calm, half-mile tube trip that will take you through a colorful rainforest featuring lush landscapes, tropical waterfalls, and even rain and fog. It's the perfect way to take a break and keep cool.
Dining Options
Beachside Craft Brews
At Beachside Craft Brews, you'll always find nine draft beers on tap and canned and bottled beer.
Surfside Café
When a big appetite starts nibbling at you, the Surfside Cafe has everything you need. The menu includes hamburgers, hot dogs, chicken pieces and fresh salads, cold drinks, and beer.
Duval Street Grill
Try freshly made fajitas with chicken or steak of your choice and other grilled dishes.
Mango Joe's
With a menu offering smoked chicken, ribs, barbecued pork sandwiches, chicken pieces, and fresh salads, what more could you want?. Finish with one of our freshly made desserts or relax with one of our frozen cocktails.
Island Taco Truck
Season your tongue with chips and salsa, guacamole, tacos, taco salads, and other freshly prepared.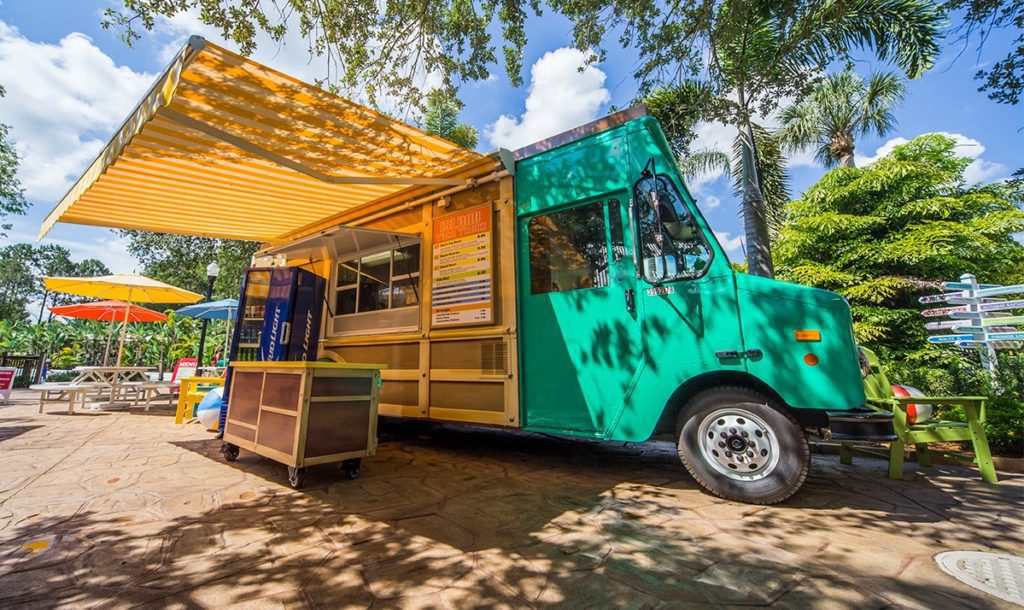 Captain Pete's
Enjoy a variety of snacks right next to Endless Surf Wave Pool. Serving ice a cold beer, Icee® ice drinks, churro, and pretzels.
Colossal Snacks
Serving a wide selection of fast food and snacks. Enjoy private pizza, churro, Icee® ice cold drinks, and cold drinks.
CUSTOMER REVIEWS
Below are a few sample reviews from Google and Tripadvisor.
A Tripadvisor Reviewer wrote:

H2O is the way to go! From answering my emails about availability, to giving us pointers on where to go for the smoothest ride (had my little one with). Dale did an awesome job explaining the jet skis to us and was very thorough with the handling and operation of them. Chris & Blossom run a stellar business and when we come back to Anna Maria, we will definitely rent from them again.
A Google Reviewer Wrote:

This place is expectacular, the service is awesome. They take there time to explain u the rules that need to be followed . They are more into safety first. Thank you for being so friendly with us and our 2 Yorkie. Looking forward in returning soon