Top 12 Beach Essentials for Toddlers and Babies
Heading to the beach with your toddler, and worried about all the things you're gonna have to drag there with you? Have no worries. We're here to simplify your family visit to the beach with these helpful tips. No need to overpack with unnecessary gear. Only take the essentials and enjoy your time with your toddlers.
As Florida visitors, we're more than familiar with going there with our toddlers on clear weather days and have aced packing lightly with everything that our children might need. Hence, we've compiled the following list of the top 12 beach essentials for toddlers and babies to ease your outings with your little ones. Say no to dragging around items that'll probably never come in handy, and yes to refining your family beach experience.
The following list will sum up all equipment you might need for the perfect beach sojourn alongside your toddlers.
Top 12 beach Essentials
Children's Hooded Poncho Beach Towel
Children's Sunscreen
The Best Toys and Beach Bag
Beach fan
Beach shade
Beach wagon
Dry bag for toddlers & baby
Baby powder for the beach
Parents beach bag
Beach snack cooler
Big beach blanket
Beach playpen
Beach essentials to bring with your toddler to the beach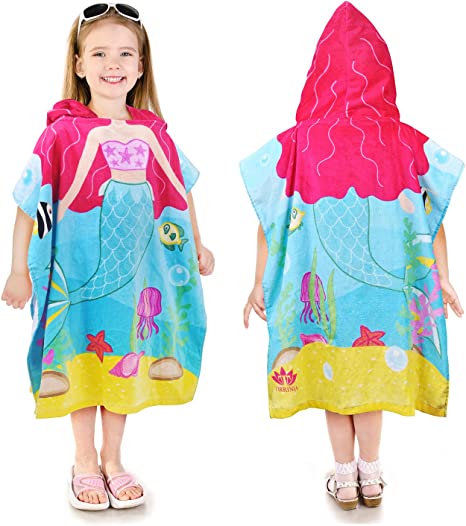 1. Children's Hooded Poncho Beach Towel
A while back, we came across these ingenious poncho beach towels, and they completely improved our beach exploits. Instead of the hassle of wrapping a towel around our kids and following them around to always secure it, they could simply slip these poncho beach towels over their swimming suits and move around freely. Just think of the space you'll free up in your beach bag. And to avoid these towels getting sand all over them, simply fold them up next to you while your kids enjoy swimming in the crystal clear waters.
2. Children's Sunscreen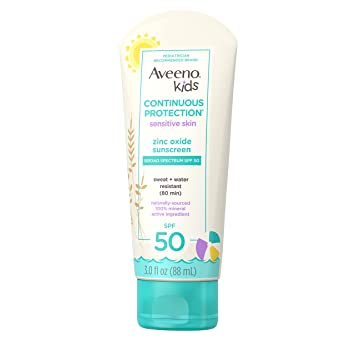 SPF protection is highly essential to our toddlers' sensitive skin. Yet in all its beneficiary components, sunscreen still has its downsides. With today's non-stopping scientific advancements, these downsides have proven to be detrimental to the ocean's marine life and the beach's purity. Some forms of sunscreen were even prohibited in Hawaii. But this organic sunscreen is poisonous to neither humans nor marine life.
You don't think sunscreen alone can help shield your toddler from harmful UV rays? No worries. Simply cover your child's head from the sun using a baby beach cap, and you can always dress them in a rash guarding swimsuit to cover their arms, back, and shoulders. Let's not forget, that a toddler's sun protection is essential if your child enjoys spending time outside in the sun and sand.
3. The Best Toys and Beach Bag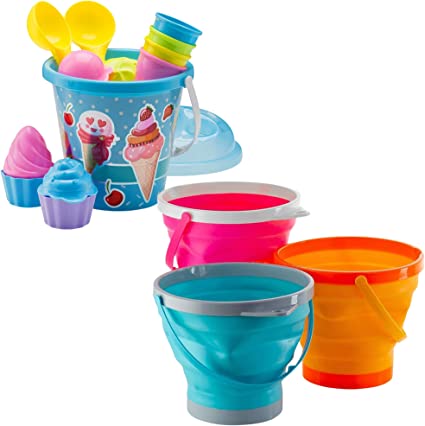 Don't overcomplicate your toddler's beach toys. Merely a few buckets and shovels, and just let them roam free in the sand. No need to overpack with frivolous trinkets. The simplest eco-friendly beach toys can make sandcastles come alive with your toddlers' imagination.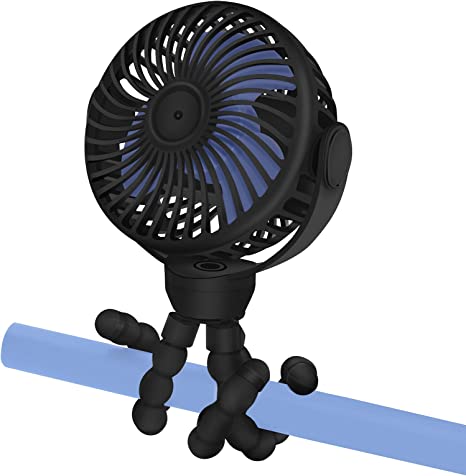 4. Beach fan

Now a little portable beach fan is simply a must-have, especially to help cool your children in the scorching heat. Trust us on this one, you may be going to the beach, but this little device is a necessity, particularly if you have sleeping little ones with you, or want to enjoy your lunch with a little breeze. Keep one in your beach bag at all times so as not to forget it on future outings. You simply can't go wrong with this.
5. Beach shade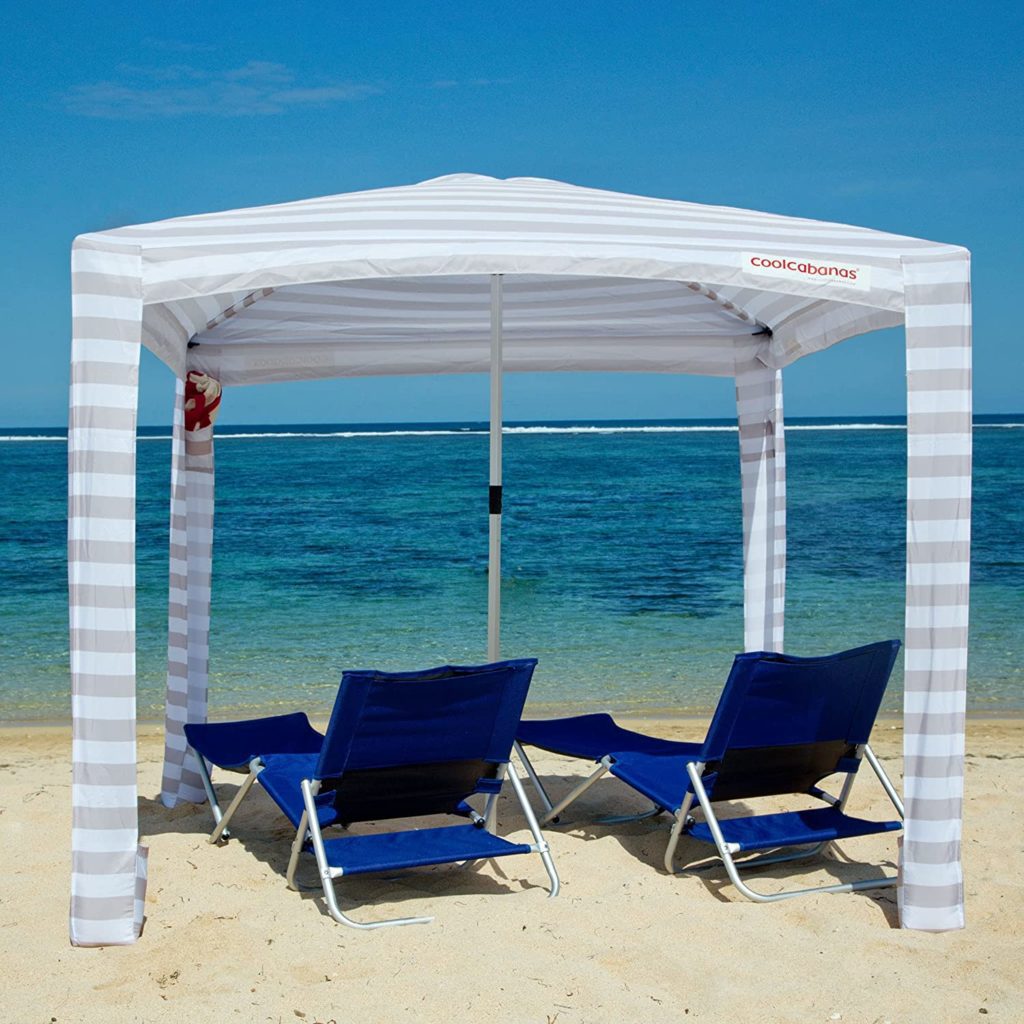 A Cool Cabana should be at the top of your beach packing list! We used to carry one of those enormous "Easy-Up" tents to the beach, but we couldn't manage the kids, all the beach equipment, and the tent without overcrowding ourselves. At the same time, a standard beach umbrella was simply insufficient to cover all of us, thus we made the decision to purchase a Cabana. And I kid you not, it is absolutely PERFECT in every way. It folds up compactly, can be transported and set up by no more than one adult, and provides the best shade. Perfectly ideal for families with young children.
6. Beach wagon
Ideally designed to facilitate the transport of all your beach equipment, we fully took advantage of the blue station wagon you can see in the picture – you can also find them in grey. And what makes it better is its hidden feature – a crib. Our toddlers took countless naps in this spacious beach cart. Who needs an ATV when you have access to one of these wagons !
7. Dry bag for toddlers & babies
Trust us when we say you can't go wrong with a large waterproof bag. You can use it to store items that you wouldn't want to get wet from snacks, diapers, and a spare set of clothes for the children. After you're done with the beach, you can even throw all your drenched clothes in this bag. It's waterproof after all, and easily washable! Perfect for preserving the garments dry and keeping the wet items from leaking all over the place, these bags are the pinnacle of toddler-friendly beach accessories.
8. Baby powder for the beach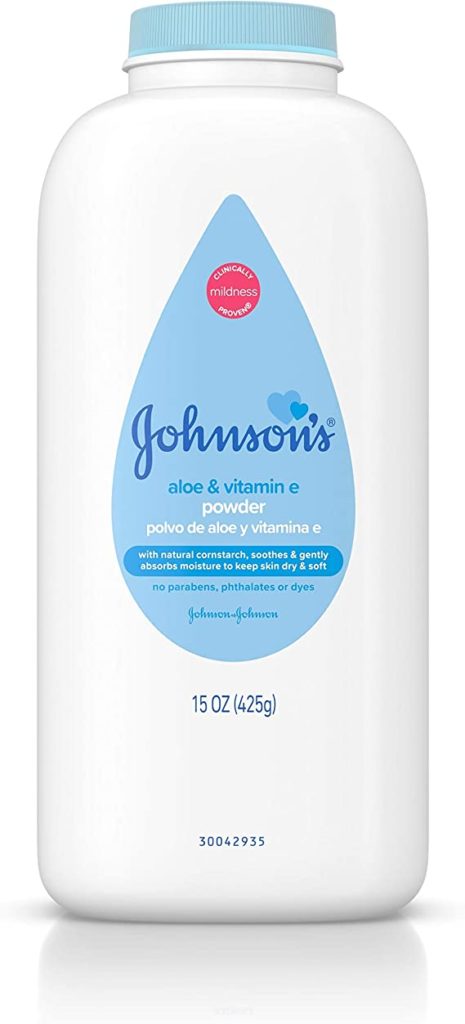 One pro tip for heading to the beach with infants is to always keep a bottle of baby powder within reach. An easy mom hack that I normally use with my kids at the beach is to rub some baby powder on them (especially their feet) which will prevent sand from sticking to their skin. With baby powder in use, the sand will easily fall off instead of stubbornly filling in the skin's pores. Take it from me, no mom wants to see their child trudging sand all over their beach blanket.
9. Parents' beach bag
Over the years, we've actually compiled numerous distinct luggage for the beach, however, nowadays, we just want a way to fit all our belongings in a single bag. Is that too much to ask? Hence we carefully chose a bag that'll be easy to keep clean and from which we can effortlessly remove any sand residue from the beach. Between handling all our equipment and maneuvering our youngsters down to the water, we should have a bag from which we can easily snatch a required item with no hassle.
10. Beach snack cooler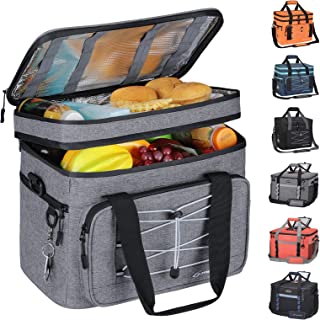 No visit to the beach is complete without a boatload of snacks to entertain the children. And to maintain the integrity of these snacks and beverages throughout the day, you're gonna need an efficient snack cooler. Our personal favorite is this one. It has a zip bag for snacks and drinks and can be carried as a backpack to minimize its weight. Or you could always go for the classic shoulder strap bag to carry your food around in. Also, it's super easy to fold up and pack away when you're done with it.
11. Big beach blanket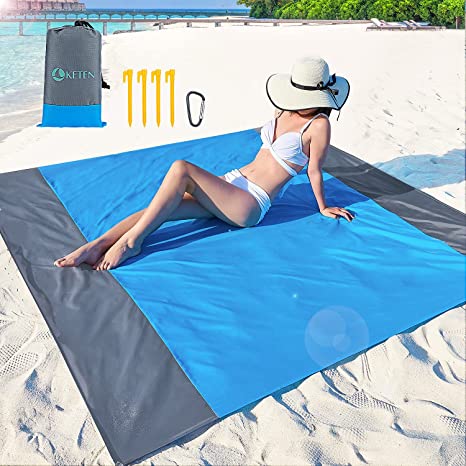 Getting sand all over your possessions is somewhat unavoidable, particularly when you have your toddlers and children with you. So to prevent the bothersome grains of sand from ruining your outing, we personally recommend purchasing this type of long-lasting ripstop nylon blanket. Instead of spreading several towels and taking forever to shake the sand off them, this family-sized beach blanket is made specifically to avoid such nuances. Just a simple shake and it will be sand-free. And it's easy to store in a small stuff sack so as not to take up too much room. What could be better!
12. Beach playpen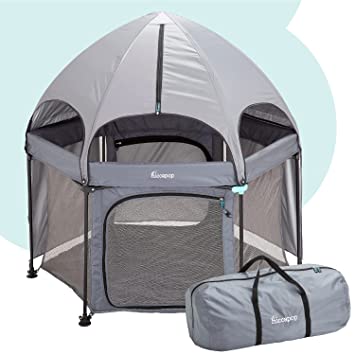 This is without a doubt the absolute best tool to keep your kids entertained at the beach or in the backyard. This outdoor playpen will allow your children to play to their hearts' content, all whilst being shielded from direct sun rays.
How to organize your bag for a beach day
1. Set out all that you wish to pack with you.
2. Separate dry-kept items into plastic or reusable baggies.
– Diapers/Wipes.
– Spare Clothes.
– Extra baggies for cellphones and/or shades.
– Extra baggies for grimy diapers.
3. Tightly roll your seashore towels (I am currently obsessed with Turkish Towels. They are large, mild-weight, and gorgeous. They can be quite small when rolled up, even though they are quite spacious), then upload them in vertical roles.
4. Place toys withinside the backside of the bag.
5. Fill the remaining space in your bag with any miscellaneous item you want.
I normally have my youngsters put on their poncho towels all the way down to the seaside and I clip their floaties to my bag. I can thus simply transport our Cabana, our seaside bag, & our snack cooler down on my own with my children walking by my side.