Health and safety have always been at the forefront of everyone's minds, that's why we at Tstays present what we'd like to call the ultimate guide to Airbnb safety for guests and hosts alike.
In accordance with Airbnb guidelines, we've compiled this comprehensive guide, prioritizing both guest and host safety.
However, while all these guidelines and programs that have been put in place are quite inclusive, both guests and hosts should stay aware and take certain safety precautions when they're hosting or traveling.
Guest Safety Guide
If you have an upcoming reservation, this guest safety guide will surely put your mind at ease with all the safety measures that should be taken by your host.
And we've even included some steps that you can take in case these safety measures were neglected.
No need to worry anymore about all the safety precautions to consider before booking.
Safety Before Booking
As a guest, your safety considerations should start before booking.
Airbnb takes its Community Standards very seriously by trying to create a consistent environment of mutual expectations for both guests and hosts.
It's essentially a code of conduct for both parties involved.
Airbnb's platform even offers its guests many search filters via price, home type, amenities, etc.
They also offer guests the ability to read through the many reviews that hosts have from past guests.
This provides an opportunity to review the feedback on actual experiences as well as detailed metrics on cleanliness, accuracy, etc.
Guests can also securely message their future hosts, BEFORE booking. Take advantage of this to have an insight into how responsive your host is and the type of communication they provide.
However, a big red flag should be raised if a potential host asks the guest to pay outside of the Airbnb Platform.
You should never be asked to wire money, provide credit card information or pay the host directly.
At Tstays, even though we offer a fully functional and safe way to book directly with us, we never solicit any lead coming from Airbnb to book outside of the platform.
In addition, you should always research travel alerts and warnings.
When traveling, it's always a good idea to look into the destination ahead of time or check with local authorities and your embassy (for international travels) for any special warnings or requirements.
Home Safety
In the following, we'll be discussing all resources pertaining to home safety.
These resources may vary depending on the location in which the listing or Airbnb rental is located. Let's take the United States for example.
If your rental property is located somewhere else, make sure to follow each area or region's local guidelines.
When you first arrive to your Airbnb rental, it's prudent to start with a home safety check.
Such a checklist might include the following:
Making sure that the house number is easily readable from the street, even at night.
Locating the fire extinguisher.
Locating the First Aid kit.
Locating the Carbon Monoxide alarms.
Briefly inspect kitchen appliances for any gas leaks (i.e. oven or grill), and immediately inform the host if any pop up.
Check for curtains, towel racks, or even paper towel dispensers sitting too close to the burners. Basically anything flammable.
Practice your escape plan. Look for all emergency exits and make sure that all guests, including children, know at least 2 escape routes from every room of the house to a designated meeting place in case anything happens.
Check for any loose electrical wiring.
If you are dealing with a life or death or any type of urgent situation, immediately dial 9-1-1, or if you feel that your or your family's personal safety is threatened, do not hesitate to call the local police.
Some additional emergency contact information that you should keep with you when traveling, ranges from how to best contact the local police or law enforcement if you find yourself in need to report any suspicious activity to the closest hospital to your Airbnb rental – in case of any medical emergencies, etc.
Some Airbnb hosts provide this sort of information or send them via an online guidebook to all incoming guests to their properties – at Tstays we use an online guidebook by Hostfully.
And make sure to keep on hand a card or list containing all your essential health information such as your blood type, any allergies you may have, your emergency POC, etc.
Guests might even find a map of the nearest exit to follow. That way, they can always be prepared for anything that goes bad.
In case of any minor injury or health issue that can occur during a guest's stay, we should note that most Airbnb rentals should have a standard first aid kit on site – always check with your host to make sure they offer it.
But it's also prudent for at least one of the guests within the group staying to have some basic knowledge of how to properly respond in some cases, such as how to properly treat a minor burn, how to disinfect and properly clean an open wound, what to do when one of their friends or family members is having an unexpected seizure, etc.
While Airbnb hosts should always prepare their homes in accordance with all safety guidelines, it's important for guests to always be prepared as well for any potential harm.
Fire and Carbon Monoxide Safety
For obvious safety purposes, fire and carbon monoxide safety is a top priority for all parties included.
Guests should always be careful when operating any appliance that could qualify as a fire hazard, such as the grill, the fireplace, the fire pit, and so on.
For instance, never use a grill, camp stove, or other gasoline, propane, natural gas, or charcoal-burning devices inside the home, garage, basement, crawlspace, or any partially enclosed area.
It's also crucial for guests to always be aware of how to act in case of an emergency.
As soon as the fire alarm or carbon monoxide sensor goes off and starts beeping, guests should make sure that they and their loved ones are immediately out of the endangered place and dial 9-1-1.
Visit www.redcross.org/homefires for more information.
Traveling with Children
When traveling with children, especially infants, best keep a close eye on them at all times.
For example, don't leave them unmonitored on a high surface, or near the top of a staircase, lest they fall over and hurt themselves.
It's also quite prudent to pay close attention to them around areas like the pool, where there are plenty of slippery surfaces – make sure they walk, not run.
And ensure they stay away from all electrical appliances, cords, and sockets, and have someone with them whenever they are near any window sills or balcony edge.
Always keep your kids away from cooking areas – it's recommended they stay at least 3 feet away from the stove.
Always keep all sharp objects packed away in cabinets or drawers, and avoid having them use any glass items that may break into shards that may cause them harm.
Sadly, not all Airbnb rentals are childproof. However, that does not mean that such a listing is not accommodating to families with children.
At Tstays, for instance, we equip all our homes with kid-friendly dinnerware.
Traveling with Pets
When traveling with your dog, you can't go wrong preparing a pet-friendly kit for them.
Said kit may include their every-day items such as bowls, leash, waste scoop, and don't forget their daily vitamins or any medications they might need, along with their travel documents.
To better ensure your pet's safety when traveling, try keeping them in a well-ventilated crate, large enough to accommodate them comfortably.
Also, keep a close eye on them at all times.
While hosts tend to make sure that their homes are clean and well maintained to the highest degree, your pet might pick something up while sniffing the outer perimeter of the property, which may disturb them.
Keep all entries closed – or at least close the screen door if possible, and closely monitor them when they're around the pool or any outdoor area.
And don't forget to check out all the local parks and customs for your dogs.
When you're away from home, make sure to keep collars on pets and leashes at the ready in case firefighters need to rescue them in an emergency.
A good practice is to affix a pet alert window cling showing the number of pets inside the house.
This information could be life-saving and help firefighters locate your pets more quickly in case of fire.
We should also note that while Airbnb rentals usually charge pet fees, they'll waive these fees if your furry friend is an emotional support animal, as long as you present the appropriate paperwork.
Pool Safety
Now while most Airbnb private pools aren't as deep or big as your standard community one, pool safety guidelines need to be followed to a tee.
Take inflatable pool toys for instance.
While some hosts provide such amenities, it's prudent that guests bring their own inflatables, to avoid any accidents occurring if the host's toys are faulty.
This doesn't mean that the hosts have been negligent of their property, but sometimes these types of toys can hold a tear without anyone noticing, so best be careful.
And it goes without saying that standard pool safety guidelines should be followed, such as no running by the poolside, obeying pool rules, not going for a swim immediately after a meal, using proper sun protection (SPF sunscreen), and always keeping an eye out, particularly for children and pets in close vicinity to the pool.
Cleanliness and Sanitation
Even though hosts provide the highest level of cleanliness and sanitation for all their incoming guests, some responsibility falls on the guests to ensure this cleanliness is upheld during their stay.
Sanitation is quite crucial nowadays, especially with the spread of COVID-19 and all its variants.
Thus Airbnb requires all incoming guests to make sure that they have taken all necessary measures to minimize the spread of this virus, from getting tested to reporting if they're experiencing any symptoms.
If guests were to stay at a rental while carrying the virus and failed to report so, it could cause its spread to the cleaning crew coming in after them, local staff and repairmen that might stop by the rental during this stay, and maybe even the incoming guests.
So always make sure to report anything that goes against cleanliness and sanitation guidelines, to ensure your and your family's safety, along with others.
It's common practice for Airbnb hosts to have their homes stocked full of sanitizers and cleaning products for their guests to use during their stay.
And if any cleanliness issue were to pop up, guests should always contact the host to report it.
For obvious cleanliness reasons, when guests arrive with pets, it should be noted that most Airbnb rentals frown upon having pets on the furniture or beds – especially if they belong to a breed that is known to heavily shed.
Hosts Safety Guide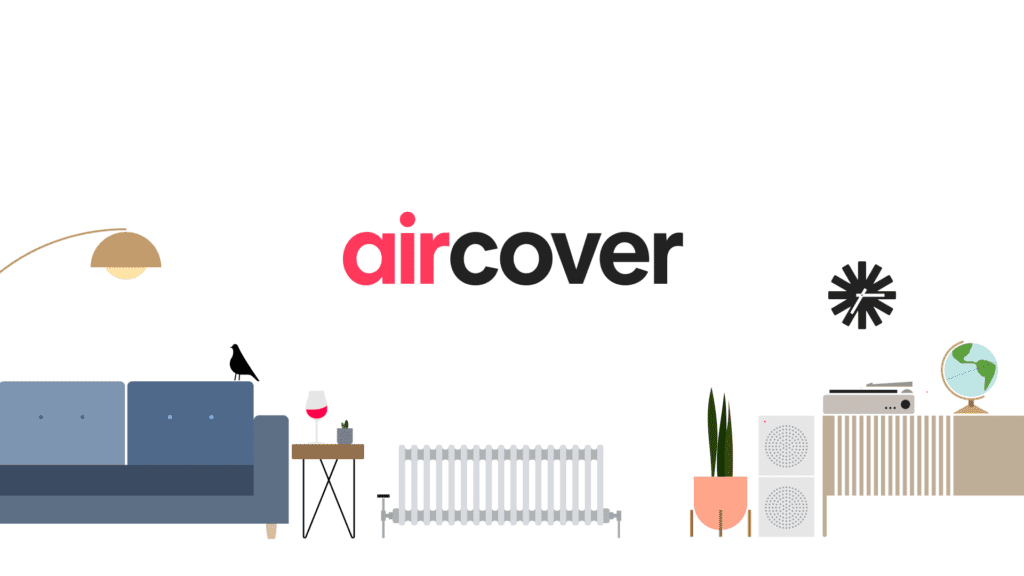 Keep in mind that safety measures aren't merely extended to Airbnb guests, but to hosts as well.
Airbnb doesn't take this matter lightly, and their safety guidelines are extremely detailed to ensure everyone in their global community is safe.
Last year, over 49 million bookings were made via the Airbnb platform, only with a minor percentage of 0.004% that ended up leading to significant property damage claims.
And even though Airbnb provides its hosts with AirCover – which we'll discuss a bit more later on – it does ensure to screen all its guests and subscribers thoroughly to avoid any severe damage being done.
To best ensure that hosts properly abide by Airbnb's safety guidelines, we've compiled a few notes and tips that should be kept in mind.
These tips will best prepare your listing for guests and make sure hosts as well feel safe advertising their home on Airbnb.
Smoke Alarms and Carbon Monoxide Detectors
Fire and carbon monoxide safety are an issue that should never be taken lightly.
For one, carbon monoxide (CO) can be emitted from faulty water heaters, furnaces, boilers, and especially fireplaces.
The simple misplacement of some logs within the fireplace can cause CO to leak and cause guests severe harm.
That is why, in accordance with Airbnb's safety guidelines, hosts must always be prepared for such incidents.
Airbnb does offer its hosts the option to install battery-powered smoke alarms and carbon monoxide detectors at absolutely no cost.
But it's only natural for some hosts to opt-out of this offer and hook up their own fire and CO detectors.
However, the requirements for putting up such devices should be in accordance with the local laws of each property.
And it's always prudent for hosts to keep a first aid kit and a fire extinguisher – or several – around their homes, just in case anything transpires, in addition to a physical map as to the best exit strategy in case of an emergency.
Families and Children Safety
More often than not, potential guests will be bringing their children or grandchildren along, and some might be infants.
So it's important to keep them aware of any measures that they might need to take to ensure their kids' safety.
This responsibility falls on you as a host, as you should always be transparent with all your guests about your home's accessibility and all appliances and amenities present.
Also, it's important to note that while hosts do their absolute best to keep their listings well-maintained, there are some details that they need to pay attention to.
Take pool safety for instance.
While many hosts keep some inflatable pool toys in their Airbnb rentals, they should always advise any inquiring guests to bring their own, mainly to avoid any accidents occurring if the host's pool toys turn out to be faulty without anyone noticing.
Cleanliness and Sanitation
The cleanliness and sanitation step is especially crucial, particularly after the spread of COVID.
Hosts must make sure that their homes' cleanliness standards are up to par and following Airbnb guidelines.
These standards need to be retained by the cleaning staff prior to each check-in, to ensure the home is always in pristine condition to accept incoming guests.
After each check-out, Airbnb's cleanliness guidelines must be upheld by the cleaning crew, starting by ventilating each and every room – exposing the house to fresh air and sunlight – and using all adequate cleaning supplies.
While using these supplies, cleaners must pay close attention to all chemicals that they may include – reading each product's label from the US Occupational Safety and Health Administration (OSHA), and wearing all necessary protective gear from gloves to masks and the sorts.
All the cleaning and sanitation process will be in accordance with the guidelines previously set by the US Centers for Disease Control and Prevention (CDC).
While cleaning, even the tiniest of surfaces and smallest of crevices need to be sanitized and paid attention to.
Not even the tiniest of details should be overlooked or disregarded.
Once the cleaning process is over and done with, make sure to reset your home – by this we mean to make it appear as good as new for your incoming guests, making them feel at home.
And always make sure to keep the house fully stocked with all disinfectants and standard cleaning products at all times – not just for the use of the cleaning staff, but also for any use guests may have.
Dangerous Animals
According to Airbnb, a dangerous animal is:
Credits to Sciencing

"One that's capable of causing serious harm to humans or other animals present in the listing. Both wild and domesticated species can be considered dangerous.

In wild animals (species not typically adapted to living in a human environment), characteristics that may represent a danger to humans and other pets include size, strength, and toxicity/venomousness.

In any individual animal, traits that can become a danger to humans and other animals include aggressive behavior, a propensity for attacking, predatory behavior, and risk of transmitting disease.

An otherwise docile animal can be considered dangerous if an injury is reported.

Guests should message their host to let them know they're traveling with a dangerous animal. Hosts should disclose the presence of a potentially dangerous animal in their listing."
Stopping Human Trafficking and Children Sexual Exploitation
In 2021, NCMEC received more than 17,200 reports of possible children trafficking and sexual exploitation.
These reports include incidents in all kinds of communities: suburban, rural, urban, and tribal lands.
Unfortunately, child sexual exploitation can take many forms. Some of its physical and behavioral indicators include:
Signs of sexual or physical abuse.
Close association with an overly controlling adult.
Being in possession of material items inconsistent with the child's access to money or socioeconomic status.
Child appearing overly frightened, annoyed, resistant, or belligerent to authority figures.
For more details and information on how to prevent child sexual exploitation, kindly check out educational materials from the National Center for Missing and Exploited Children, ECPAT-USA, and the International Center for Missing & Exploited Children.
Liability Insurance
Mostly known as AirCover for Airbnb hosts, this form of liability insurance offers hosts an average of $1 million to cover any damages or impairment inflicted by guests.
AirCover can also extend to include co-hosts or basically anyone the original host deems viable, who oftentimes helps with the managing and hosting process.
In case hosts are found legally responsible, they could file a claim through the Airbnb platform, and AirCover, should cover them for:
Physical injuries that may have been incurred by any of the guests.
Damage or theft to any of the guests' belongings.
Damage caused by guests to common areas nearby or in the vicinity.
We should note however that any damages caused to a host's property at the hands of their guests is covered by Airbnb's "Host damage protection".
Host damage protection also covers any loss of income when hosts feel the need to cancel any bookings due to any impairment caused by the guests.
The reimbursement process is quite simple. As a host, you have to file a claim with Airbnb, along with evidence supporting the claim of the damage that has occurred (i.e. photo, video, quotes for potential repair).
After the guests in question check out, hosts have a 14-day window to file an AirCover request. If guests refuse to pay, then hosts can go back to Airbnb support.
Be weary that all this needs to be submitted within 30 days of the damages occurring, otherwise AirCover is void.
A tip to help ensure that you've done all that you could and to avoid any issues down the line, keep all conversations with guests limited to the Airbnb platform itself.
This would act as a paper trail to follow up if any discrepancies occurred with guests down the line.
When an issue arises or is reported to you, work on fixing it immediately without procrastination. Some reported issues may seem silly and irrelevant at first, but can have a major underlying cause and turn out to be a major safety hazard.
Also, in case some hosts have a direct booking website, avoid mentioning such things through Airbnb or even Vrbo platforms so as not to get banned and/or penalized.
Privacy and the Use of Cameras & Monitoring Devices
Both Airbnb and Vrbo value their guests' privacy and comfort above all else, having strict guidelines that hosts need to always abide by especially when it comes to any monitoring device.
Hence why guests should always be informed about the placement of these security cameras and noise monitors.
Hosts should always be completely honest and straightforward when dealing with them.
The location of the cameras and the angles that they capture need to be completely disclosed, especially if they cover areas such as the pool, the hot tub – basically any area of the property where guests might feel vulnerable and uncomfortable being monitored.
As per Airbnb guidelines, surveillance devices and smart doorbells that might record any audio are allowed if they're used on the outside of the house, for security purposes, not to spy on a guest's every move.
Each device's location and coverage must be disclosed on the listing's description page and in an obvious accessible place such as the check-in instructions, not buried at the bottom of a long and windy message.
If these devices' coverage includes areas where guests expect complete privacy, it is recommended to hang up a sign clearly pointing this out.
The inside of the house should not be under surveillance, no matter the circumstances.
And finally, the surveillance data should have limited access to senior hosts only and must be deleted when it can no longer be of use.
It's crucial to note that any violation of these guidelines may cause significant repercussions, including the altogether removal of the listing from the Airbnb platform.
Safety Information on Listing
Always be clear and concise when listing your property's safety information.
When describing your property and its surroundings, is it located in an area with high altitude? Does it have access to any bodies of water? Is it located somewhere with a high-risk potential of any animal appearance (i.e. bears, snakes, mountain lions)?
This is usually the case if your Airbnb rental is some form of cabin situated near the forest.
It's also very imperative to install all types of safety devices adhering to Airbnb's community standards such as security cameras, noise monitors, smoke alarms, carbon monoxide detectors, etc.
And while you're at it, house rules should be crystal clear for all your listings.
These rules will act as a code of conduct for your guests, to clarify all details on their end, right from the start. They should include everything from pet allowance to noise ordinances and community guidelines.
Some hosts choose to compile a guideline for any safety resource that their guests might find a need for, from the local police contact information to that of the fire department and nearest hospital.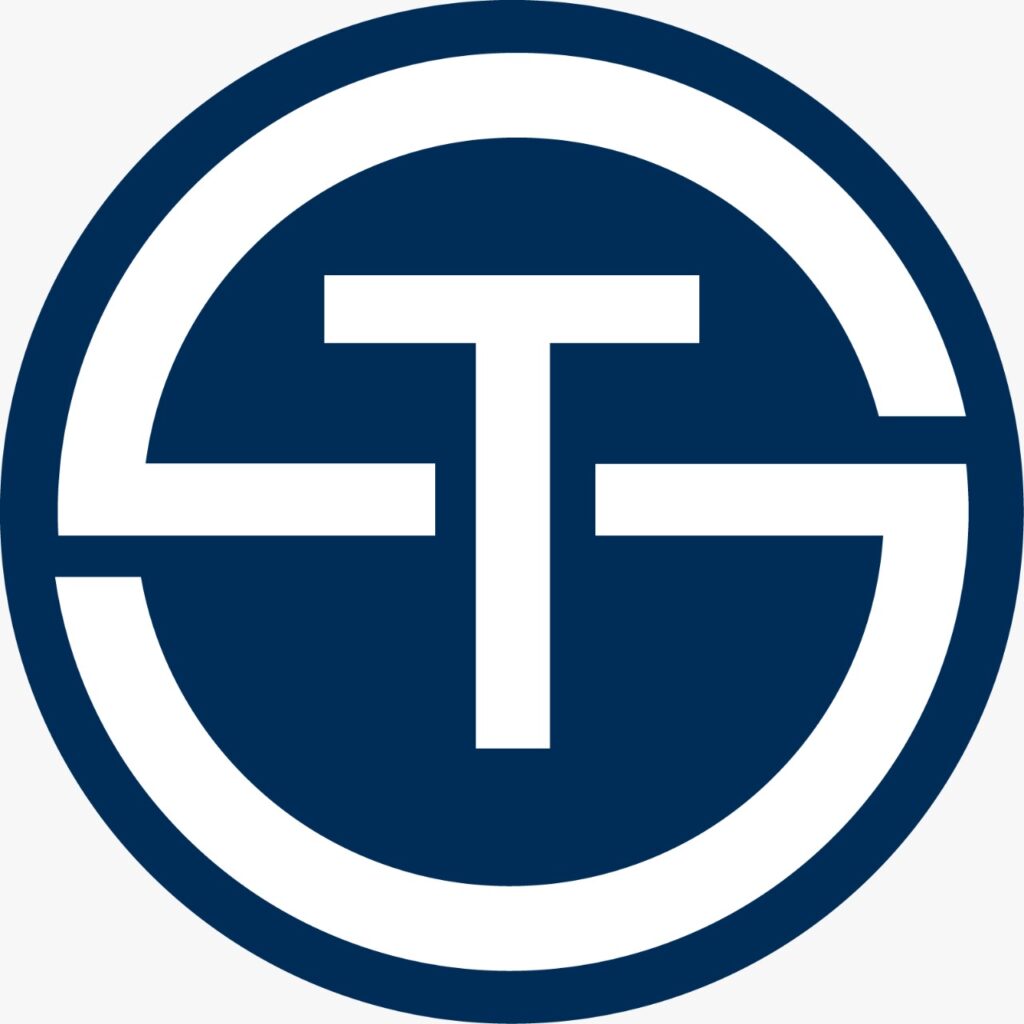 If after reading this guide, you find yourself reeling from the amount of information and needing further assistance and guidance, our team at Tstays will be more than happy to lend a helping hand, as we've been through all these steps before, and could provide some valuable first-hand insight.
We could also help with the process of managing your property.
At Tstays, our goal is to provide exceptional service and build lifetime relationships with both our Guests and Owners. We are a full-service property management company specializing in helping owners rent their homes and providing luxurious accommodations to guests, at reasonable prices.
Disclaimer
This guide, including any claims or statements within, is not endorsed by, directly affiliated with, authorized, or sponsored by Airbnb or any of the aforementioned platforms in any way.