Holmes Beach, located on Florida's gorgeous Anna Maria Island, is a heaven for sunset enthusiasts. It's no surprise that this picturesque island is a favored destination for tourists looking for the ultimate sunset spectacular, with its immaculate white-sand beaches, moderate Gulf breezes, and unimpeded landscapes. In this blog article, we'll take you on a tour to uncover the greatest sites in Holmes Beach for sunset watching, each giving a unique experience and a front-row seat to Mother Nature's evening masterpiece.
1. Manatee Public Beach: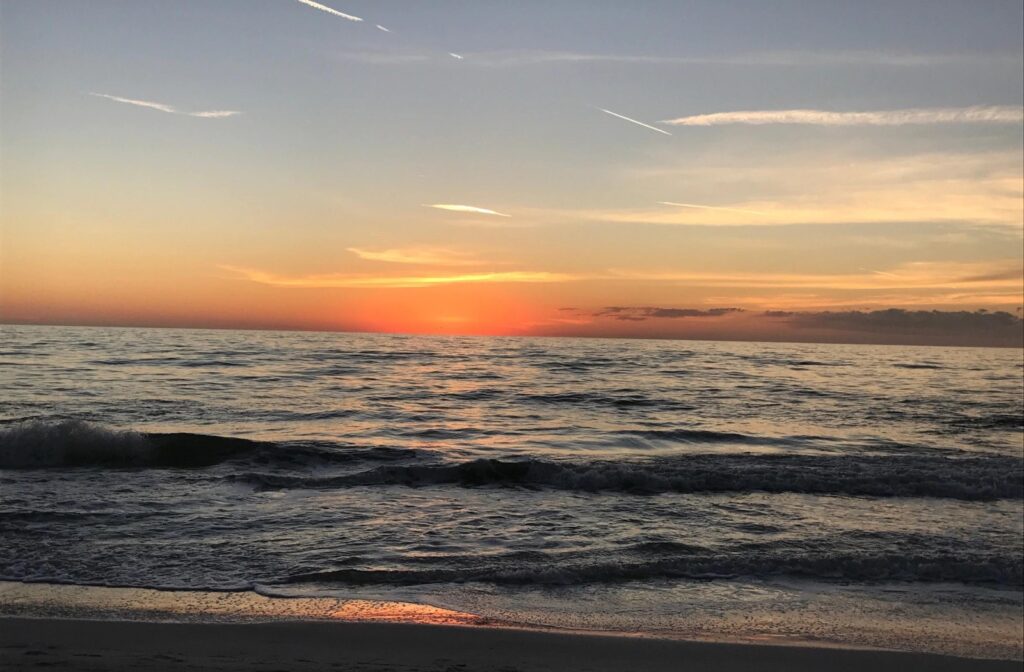 Manatee Public Beach, in the middle of Holmes Beach, is a favorite site for watching the sunset. The expansive waterfront, which includes picnic spaces, beach volleyball courts, and a café, creates a vibrant scene for families and people of all ages. The scene transforms into a brilliant picture of oranges, pinks, and purples as the sun sets below the horizon. Bring your camera since this is one of the most gorgeous sites on the island.
2. Bean Point: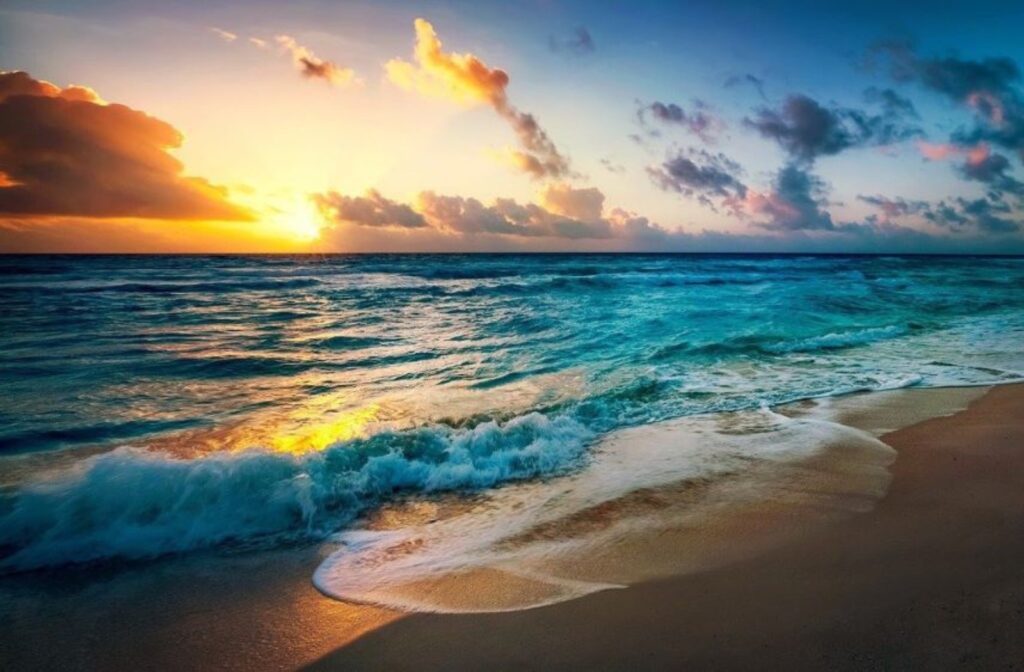 For a more secluded and romantic sunset experience, head to Bean Point at the northern tip of Anna Maria Island. This hidden treasure provides a more tranquil, less crowded atmosphere. You'll admire the island's pristine beauty as you watch the sun slowly set over Tampa Bay. The view from Bean Point is simply breathtaking, and it's a local and return tourist favorite.
3. The Sandbar Restaurant: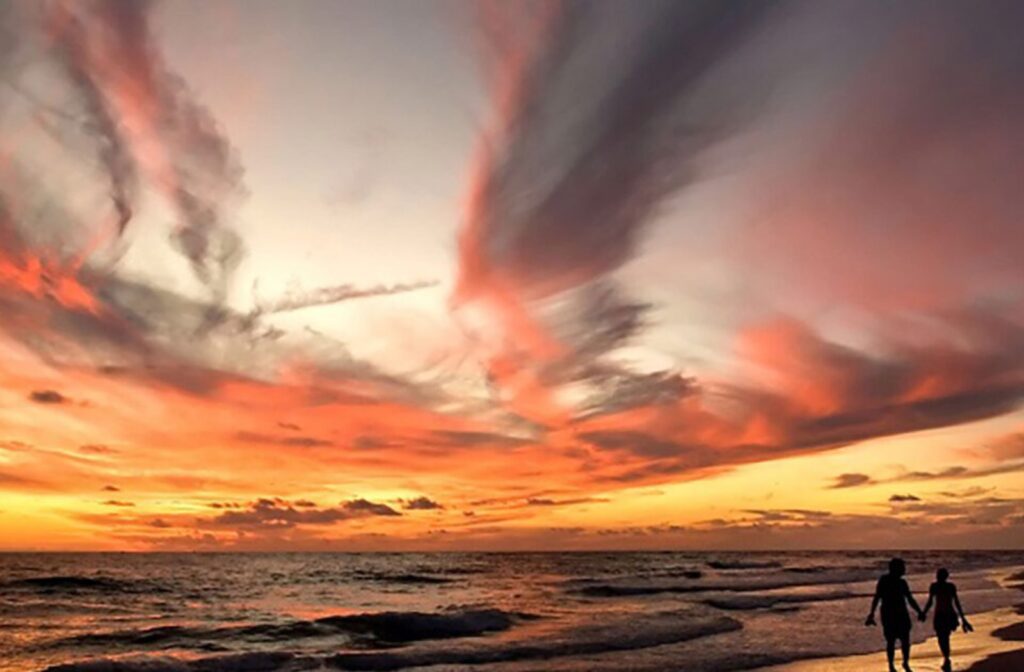 The Sandbar Restaurant combines a great dining experience with a breathtaking sunset. This beachside restaurant has both indoor and outdoor dining, as well as a great view of the Gulf of Mexico. As the sun sets, enjoy fresh seafood and tropical beverages. This restaurant is a must-see in Holmes Beach because of its outstanding cuisine and spectacular sunset views.
4. Coquina Beach: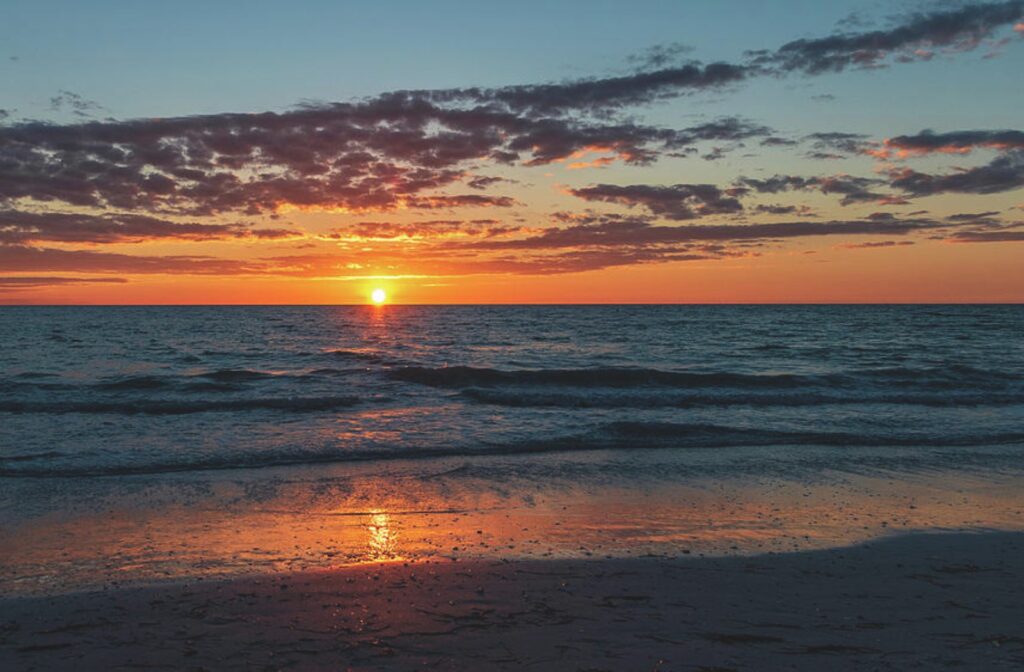 Coquina Beach, just south of Holmes Beach, is a more serene and less packed option for watching the sunset. The park has plenty of parking, picnic spots, and even a playground for children. As you walk down the beach, you'll have an idyllic location for a peaceful sunset. The reflective quality of the calm waters at Coquina Beach makes for some truly awe-inspiring sunset photos.
5. Sunset Cruises: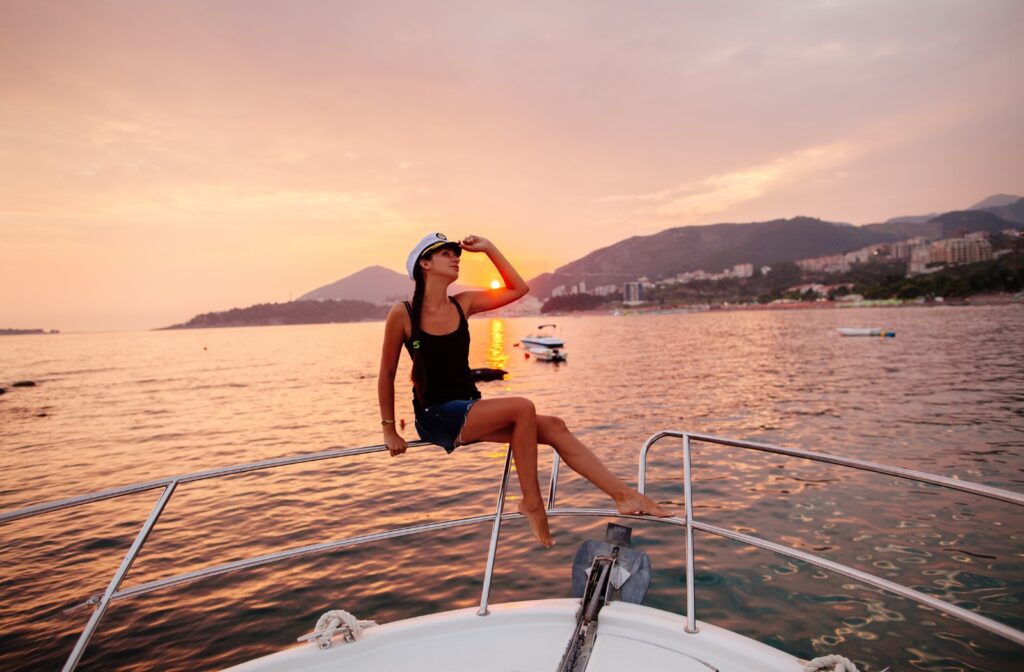 Consider scheduling a sunset sail for a unique view of the Holmes Beach sunset. Several local businesses provide guided boat cruises out into the Gulf of Mexico. Not only will you be able to see the sunset from a unique perspective, but you may also be able to glimpse dolphins, sea turtles, and other marine life as the sun dips below the horizon.
Here are a few tips for making the most of your sunset watching experience:
Arrive early to secure a decent seat or stand.
Bring a blanket or chair to sit on to relax.
Pack a picnic lunch or snacks for the occasion.
Bring a camera to document the moment.
Prepare to get bitten by mosquitoes and other insects, especially in the evening.
Holmes Beach on Anna Maria Island is a pocket of heaven that offers some of the best sunset viewing in Florida. You'll discover a site that meets your mood and tastes, from the lively Manatee Public Beach to the calm Bean Point, the charming Sandbar Restaurant to the serene Coquina Beach, and the spectacular sunset cruises. No matter where you choose to view the sunset, you'll have a front-row ticket to nature's magnificent splendor. So bring your camera, grab a beach chair, and get ready to be enchanted by Holmes Beach's sunset displays. After watching a sunset like this, make sure you're spending your night at a place as magical as the sundown's hues! This is where Tstays Rentals sets foot to help you achieve this euphoric evening!