Anna Maria Island's known for its fun and colorful outdoor activities and beaches. But you may ask yourself, what could you do here on a rainy day?
Well, for that, we've got you covered!
We came across the same dilemma the other day when staying on Anna Maria Island.
So instead of locking ourselves indoor, we've compiled this list of some fun activities we partook in on a rainy day.
Anna Maria Island's Rainy Day Activities
AMC Bradenton Cinema
It might not be the first thought that comes to mind, but a rainy day offers you an opportunity to catch the Box Office's newest and best movies, right here at AMC Bradenton Cinema.
Now I know what you're thinking – why bother going out when you can simply snuggle up under the blankets at home and binge Netflix?
But let us ask you this, don't you miss the nostalgic feeling of going out with a group of family and friends, grabbing a huge bucket of popcorn and watching a movie on the big screen?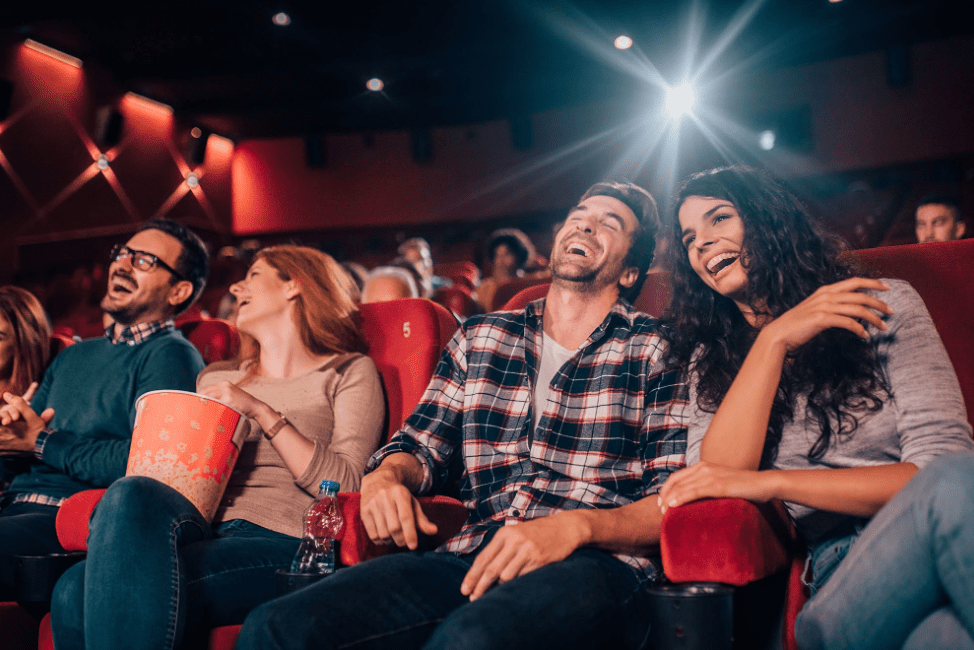 The AMC Bradenton Cinema is well known for being one of the most expansive and vast movie theaters in the area surrounding Anna Maria Island.
Having about 20 different screens, it offers a diverse movie showing experience, from Imax to RealD and 4D.
So there's no mistaking it for being one of our top favorite spots to go to on a rainy day.
Grab your popcorn and coke, nuzzle up in your seat, and enjoy!
Mote Marine Laboratory and Aquarium
Another must visit destination on a rainy day, is the Mote Marine Laboratory and Aquarium.
While you might be feeling a bit dejected by the weather, and not being able to visit Anna Maria Island's beaches, and go snorkeling along the various sea creatures in its clear waters, don't fret.
You can still visit the Mote Marine Laboratory and Aquarium, and survey the many species of marine lives they house.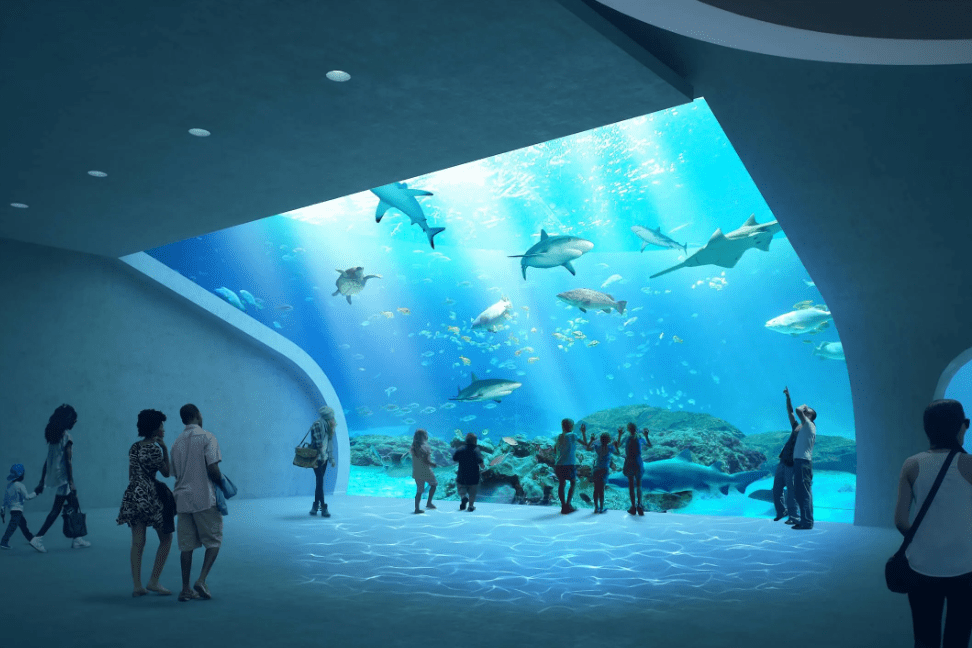 Family members of all ages will find something to peek their interests here.
Your kids in particular will have the best of times getting to interact first hand with all the aquatic species present, from turtles and dolphins to jellyfish and sharks.
And you don't need to worry about their safety around some of these animals, as you'll have an experienced guide with you at all times.
It'll basically be both a fun and educational activity for everyone to partake in on a rainy day.
It's honestly an opportunity you simply can't miss out on, when you're near Anna Maria Island.
The Riverhouse Waterfront Restaurant
While the Anna Maria Island area and its surroundings are chock full of wonderful restaurants, with some of the most impeccable menu options, the Riverhouse Waterfront Restaurant definitely knows how to set itself apart.
Its position, right on the marina, definitely makes it stand out from the rest.
So after quite a well spent day, you and your group will absolutely love kicking back and relaxing at the Riverhouse, with its beautiful view by the water.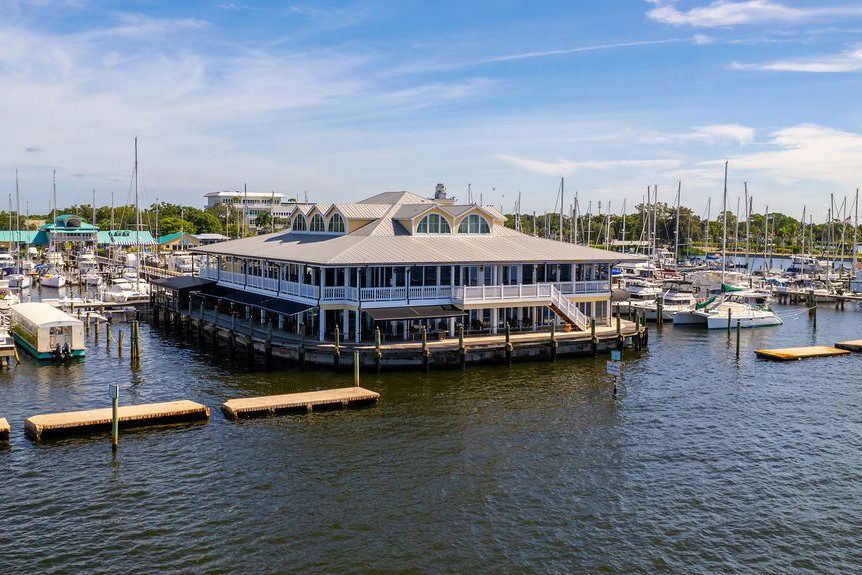 And we haven't even begun talking about its mouthwatering menu, dazzling atmosphere and super friendly staff.
When visiting on a gloomy and rainy day, their welcoming smiles and attitudes are bound to cheer you up.
Word to the wise, make sure to try out their Tampa Bay Crab Cake Sandwich, their Schrimp and Scallop Alfredo, and the Chef's Choice of the fresh catch of the day.
You'll be raving about this restaurant long after you've left Anna Maria Island.
Sarasota's Classic Car Museum
Calling all car enthusiasts!! We've found the perfect place for you, in Sarasota's Classic Car Museum.
Locals and visitors alike love stopping by here, and checking out the various types and models of cars they have on exhibit.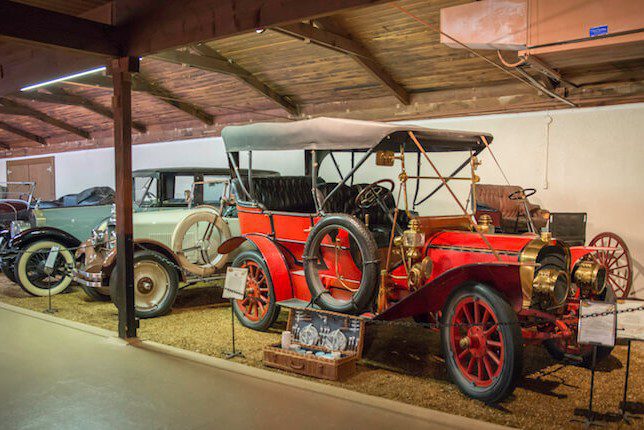 From exclusive models of Porsche and Ferrari cars, to antique and vintage models of Ford and Mercedes cars, their exhibits are second to none.
And they're not just limited to European and exotic cars.
They also have different types and models of motorbikes and automobiles.
So make sure to add Sarasota's Classic Car Museum to your bucket list, if you're ever experiencing a rainy day around Anna Maria Island, and not sure how to spend it to its fullest.
Jumpin Fun Inflata Park
Aptly named, Jumpin Fun Inflata Park is guaranteed to offer you the most fun experience you'll ever have on a rainy day, when visiting Anna Maria Island.
As its name entails, it's basically an indoor park of inflatable courses.
So it's the perfect opportunity to take your kids out on a rainy day, to jump around will all the freedom in the world.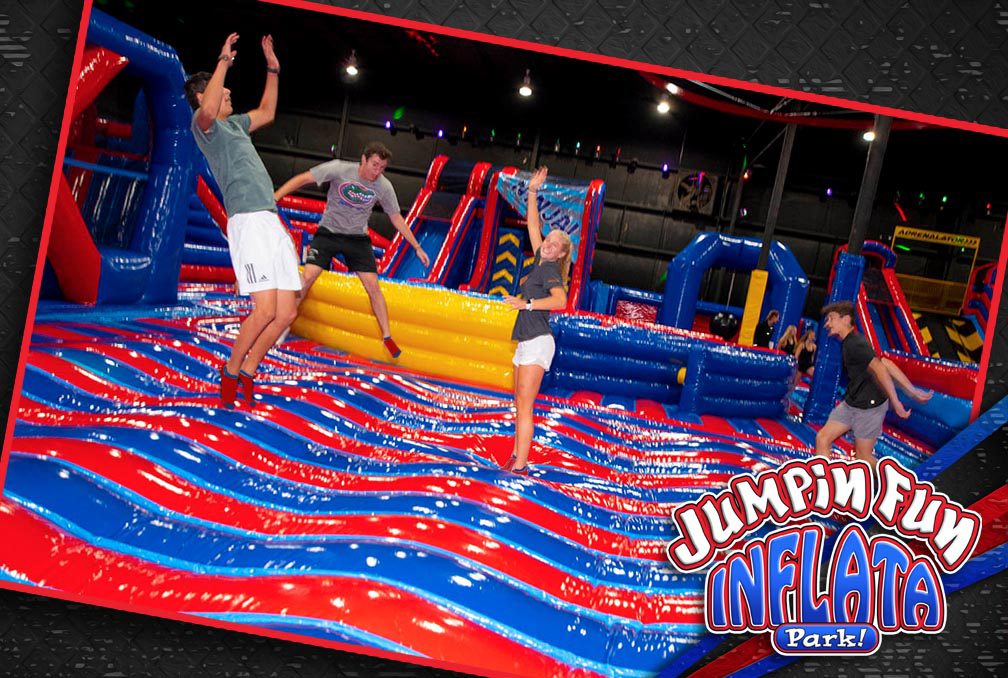 And let's not forget their JFI Air Rider – a zip rail course, that'll leave you feeling like you're literally flying.
And you don't have to worry about the younger kids, as this park has courses for all ages, with experienced chaperons monitoring the youngsters.
So what could possibly be more fun for you and your little one than an entire inflatable park, to brighten the mood the gloomy rainy day has left.
And if you're passing by the Anna Maria Island area on a rainy day, and looking for a homely place to crash, make sure to stay at one the beautiful and luxurious houses offered by Tstays.
It'll be your home away from home!