New to Anna Maria Island and its surroundings, and craving some fresh seafood to cook at home, but not sure where to get it?
Well have no worries! We've compiled this guide especially for you.
Let's take a look at all the seafood markets on and around Anna Maria Island, shall we?
Star Fish Company Market
Located in the historic Cortez Village, Star Fish Company Market has been a longtime staple of the highest quality of fresh seafood around Anna Maria Island.
Initially founded in the 1920's, it was later bought by Gaylord Garner in the 1950's, who had a major hand in expanding it from a wholesale company to a retail seafood market.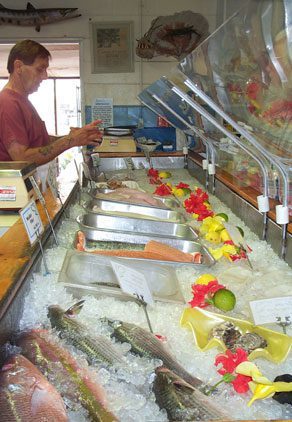 Star Fish Co. has since amassed itself quite the formidable clientele, from both Anna Maria Island locals and visitors alike.
Its seafood market boasts ample options to choose from, from fresh groupers, snappers and mullets to shrimps, stone-crabs and oysters.
But we should note that Star Fish Co. isn't just limited to its fresh seafood market – it also boasts an impressive dockside restaurant, where they offer the most mouthwatering meals with their freshly caught seafood.
They pride themselves on the simplicity of their dishes. It's all old-school grilled, fried, sautéed or blackened platters, with the simplest of side dishes.
And its prime location only helped boost both the restaurant and the seafood market. After all, Cortez Village has one of the few remaining working waterfronts in Florida.
So if you're passing by Anna Maria Island, make sure to stop by Star Fish Co., where you can either indulge in the simple yet scrumptious menu, or buy some of their freshly caught seafood and take it home to cook as you'd prefer.
And if you're coming in by boat, have no worries. Just idle up and tie your boat up to any free spot by their dock.
Cortez Fish & Seafood Market
Cortez Fish Market, otherwise known as Cortez Bait & Seafood Company, is a must-visit market if you're looking to buy any sort of fresh seafood around Anna Maria Island.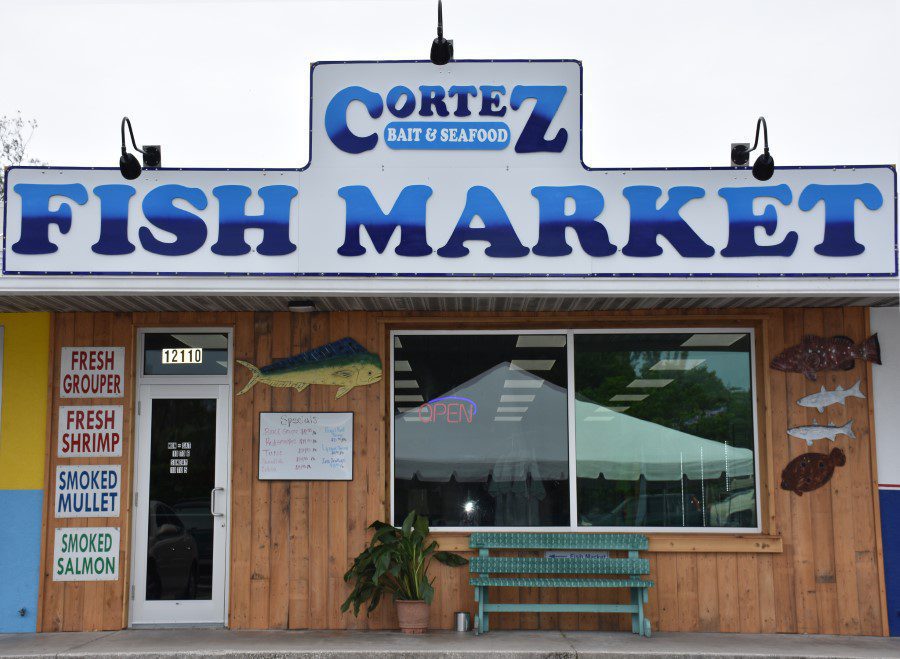 They pride themselves on always offering the best selection of freshly caught fish, such as Mahi Mahi, Pompano, Mullet, Swordfish, Tigerfish and so much more.
Along with any seasonal catch they can find, of course.
Anna Maria Island locals and visitors alike often rave about the supremacy of the fish caught by Cortez Fish Market, not to mention the wide range of seafood they display.
Any time you get a chance to visit Bradenton or Anna Maria Island, you should really stop by and shop some of their fresh pink shrimps, clams, jumbo gulf shrimps, mussels, stone crabs and any seafood type you may crave.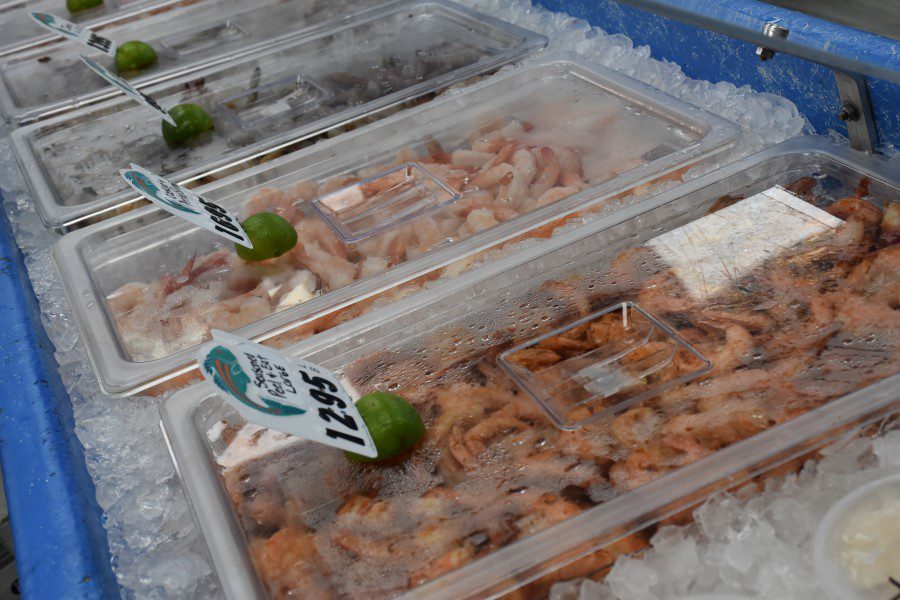 They even have a selection of spices and seasonings, to perfectly match the seafood of your choice.
And let's not forget their selection of baits, for any fishermen looking to grab their own catch of the day.
Captain Anthony's
Captain Anthony's Stone Crab Store, AKA Capt. Anthony's Seafood Market, is renowned for being one of the friendliest locally-owned seafood markets on Anna Maria Island.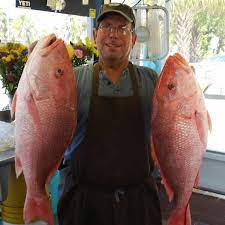 Established by one of AMI's very own locals – originally from Tampa, Captain Anthony Manali has become the go-to-guy to get the best stone crabs on Anna Maria Island.
An experienced stone crabber and fisherman since the young age of 12, Capt. Anthony hasn't just been running his seafood market for the locals, but he's also been one of the main suppliers for many of Anna Maria Island's seafood restaurants.
You'll find no shortage of stone crabs at his market, especially during their peak season – from October till May.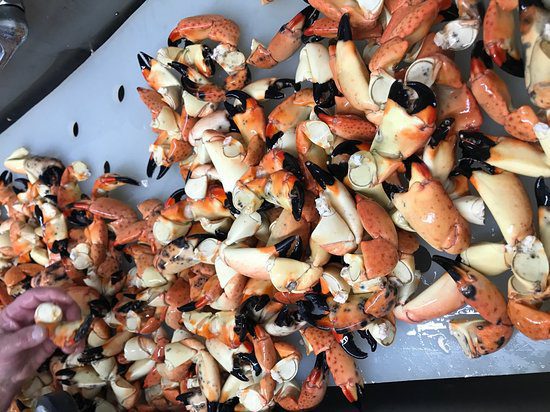 And the best thing about Captain Anthony is that he insists on fishing and laying the crab traps himself, to ensure to get the best and most fresh catch possible.
He even makes fresh homemade sauces that go perfectly with the variety of fish and seafood he offers, from his famous mustard sauce to the Mullet fish dip, and much more.
Topsail Steamer
Anna Maria Island's Topsail Steamer has differentiated itself from its competitors in the seafood market by its ingenious way of serving its fresh seafood options.
Their slogan – "Take home, steam and eat" – exactly reflects what their offer at their establishment.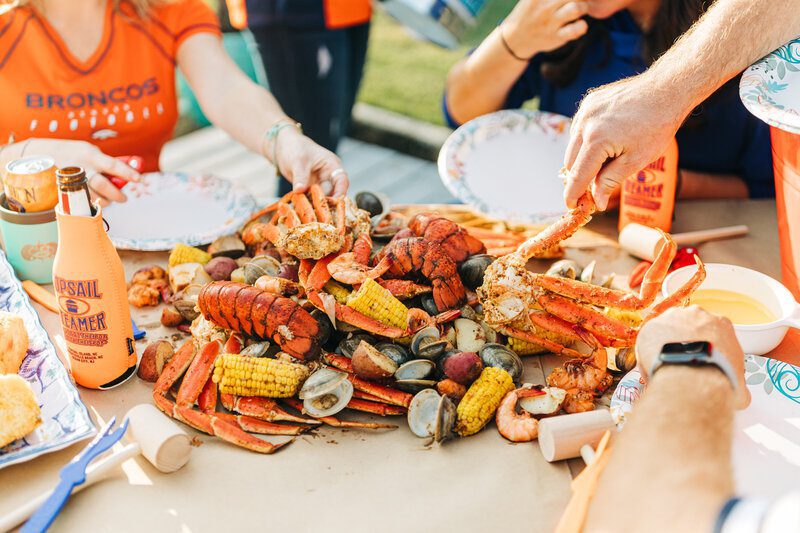 Customers need simply grab a bucket, choose whatever their heart craves of the plethora of seafood options Topsail Steamer has on display, choose the spices, sauces, and any sides they want, and then they can take it home to steam and cook to their own taste.
You're basically assembling your own customized seafood boil!
And if you don't feel like assembling your own seafood bucket, Topsail already has 7 different types of preassembled buckets – The Low Country Shrimp, The Topsail Clam Bake, The Crabby Jimbo, The Full Steamer, The Captain Pierce, The Wrightsville, and The Miss Emily II.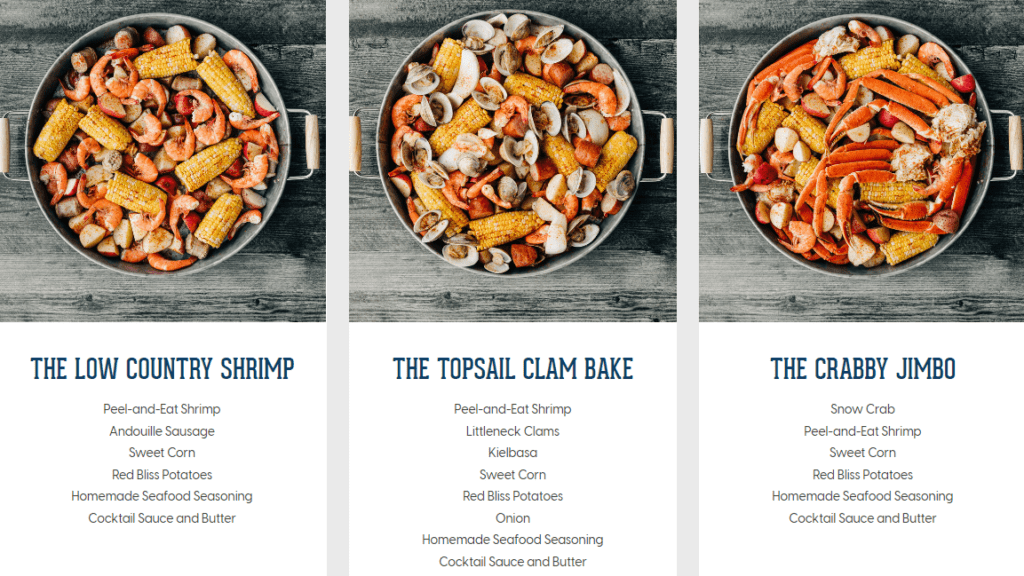 This place has particularly proven to be a fun experience for groups of friends or the whole family.
The kids are bound to have great fun picking out their favorite seafood meal, from all the colorful options Topsail Steamer offers.
Detwiler's Farm Market
Established as a family owned business, Detwiler's Farm Market has transcended the mere concept of a simple seafood market, and branched into various other market types.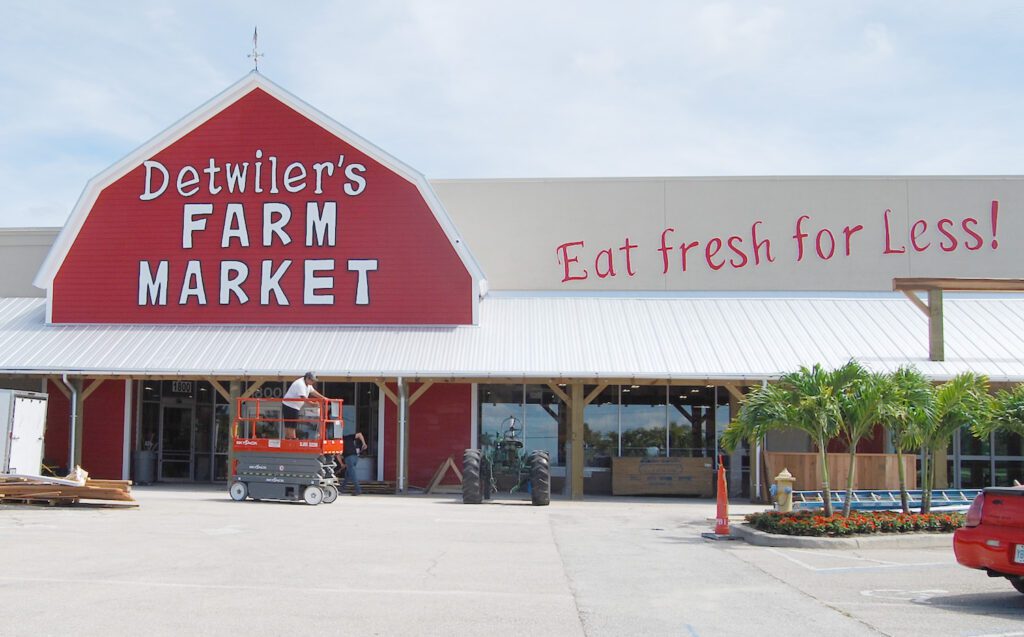 Originally founded in 2009 as a produce market, Detwiler's has since evolved into selling beef and deli meats, fresh seafood, baked treats, and so much more.
Their seafood market in particular is top notch. You can find whatever your heart may crave, from wild caught whole Caribbean red snappers to Maine lobster tails and live Bleu Crab.
They also import some of the highest quality frozen seafood, to provide a wide range of options for all their clientele.
Word to the wise, for anything as fresh as the live bleu crab, grab it as quickly as you can, as they often sell out super fast.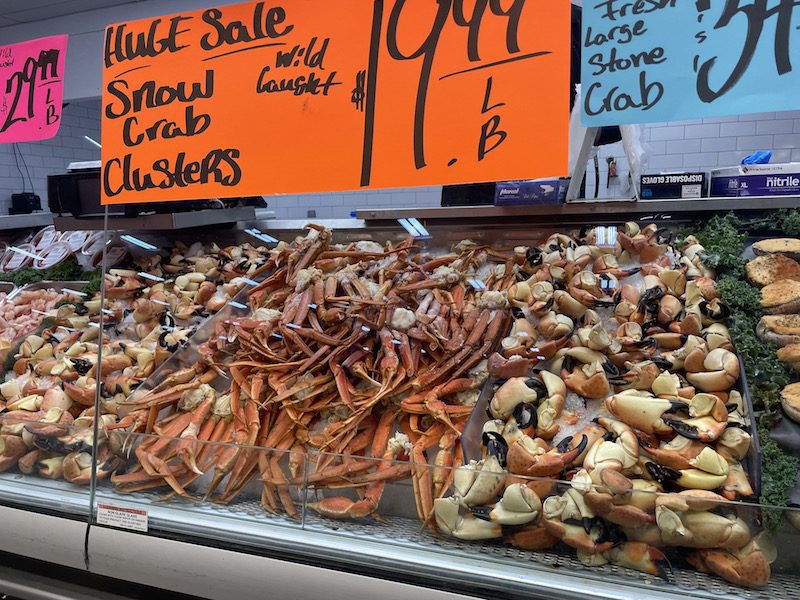 And did we mention that they even have their own brand of ice cream?! It's locally made in Sarasota, to ensure the best quality and flavor.
So when stopping by, make sure to grab a pint of your favorite flavor, or you can even stop by their in-store ice cream shop for a scoop.
Detwiler's currently has 3 branches around Anna Maria island – one in Palmetto and two in Sarasota.
But they're also working on opening up a new branch in Southwest Bradenton, which has its clientele in the area on their toes.
Island Fresh Market
Amongst the top seafood markets on Anna Maria Island, this guide won't be complete without mentioning the Island Fresh Market.
They provide nothing short of the highest quality fresh and local seafood, yet with affordable prices.
And they're not just limited to seafood – they also offer a wide range of gourmet soups, beers, wines, party platters and beach picnic sets.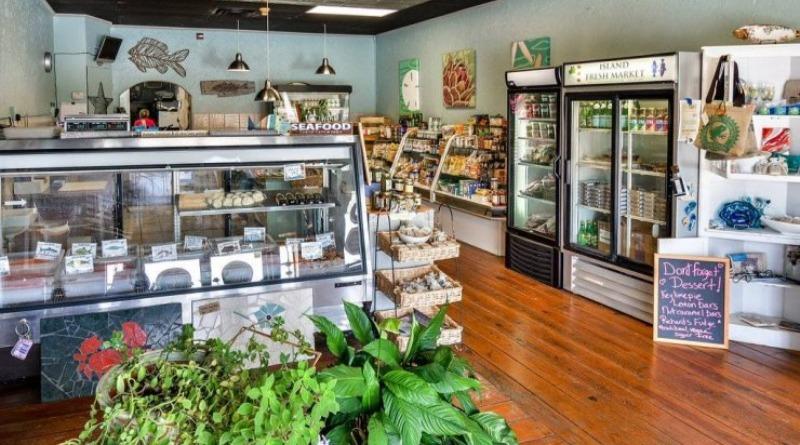 In addition to their fresh fish and crab market, their also offer some snacks and quick meals in their grocery store, from their fresh steamed shrimp and seared Ahi Tuna power bowls, to their homemade Key Lime pie and and assortment of cookies and candies.
Their dedication and commitment to being amongst the best markets on Anna Maria Island are second to none.
You can basically get anything you crave from the Island Fresh Market when the beach munchies hit.