Given its ideal location on the Gulf of Mexico's coastline, Navarre Beach and its surroundings are a prime location for anyone looking to buy the freshest of seafood to cook at home.
Thus why we've compiled this guide.
For everyone wondering which market to hit when looking for the best fresh catch in and around Navarre, this will be the perfect list for you.
Let's get started!
When in Navarre, and craving some fresh seafood, your first stop must by the Navarre Seafood Market.
A market full of all locally sourced fish and all sorts of seafood, you're bound to find whatever it is you're craving right here.
And for any newcomer to the Navarre area, this market is super easy to locate – it's simply 1 mile west of Navarre Beach Bridge, right next to Navarre Car Wash, on Highway 98. You can't get lost!
The Navarre Seafood Market boasts some of the best and freshest fish out there, from Red Snappers, Yellowfin Tuna and fresh diver-speared Lion Fish to Salmon, Swordfish and Groupers.
And it's not just limited to fish. They have a myriad of seafood options, from live Bleu Crabs and fresh-picked Blue Crab meat to oysters and clams by the dozens.
They also offer some frozen options, like King Crabs or Snow Crab legs.
And they're always posting on their social media pages any time they get any fresh catch, making it all the easier to stay up to date with what their market offers, and whether you can find what you're looking for there.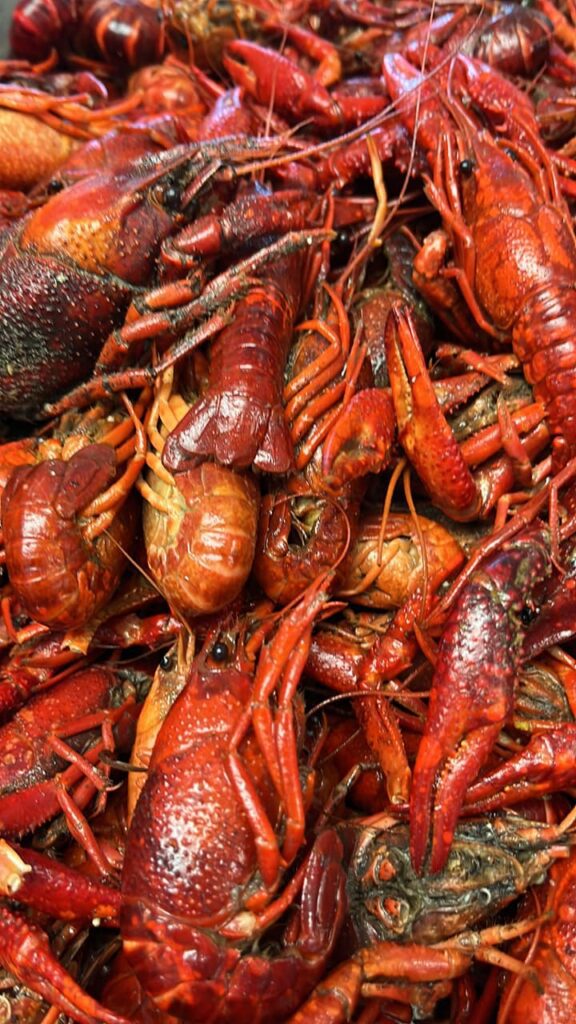 They're usually open 7 days a week, but any time their opening hours change, they'll make sure to keep their clientele updated.
And the cherry on top of the cake would definitely be the staff in this market.
If you're not sure which type of fish best suits the dish you had in mind, or if you're still a novice to the world of seafood, they'll help guide you every step of the way, to ensure all their customers are satisfied.
After all, the owner is a fisherman himself, and he loves introducing his customers to new types of fish that he caught himself.
Where Y'at Seafood Market & Restaurant
Another incredible seafood market we must mention in Navarre, is Where Y'at Seafood Market and Restaurant.
Carrying a wide selection of various fresh and frozen fish, and many other seafood items, Where Y'at Seafood has managed to set itself apart from the rest of the area's fish markets.
Their market's always stocked with all types of seafood options, freshly caught by Navarre's local fishermen.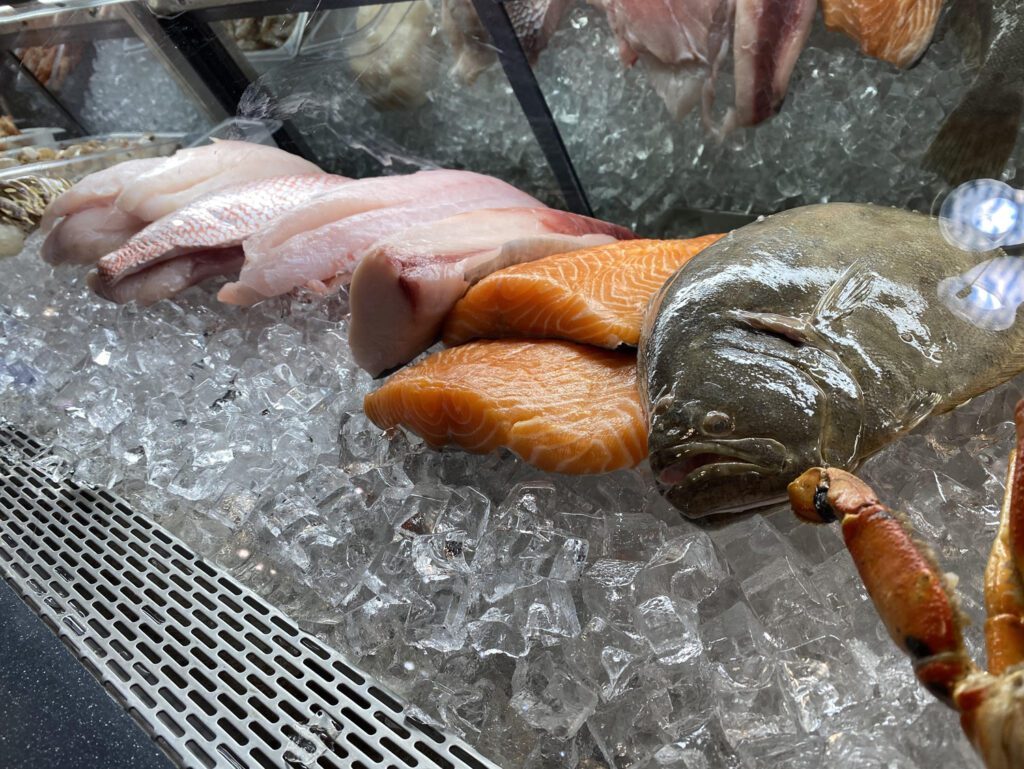 So whatever you're craving, whether it be oysters, shrimps, King crabs, Blue crabs, frog legs, crawfish tail meat or Cajun meats, you'll definitely find it on display here.
And they aren't just a seafood market. They're a full on grocery store as well.
It should also be noted that they sell both retail to the public, and wholesale to restaurants and other markets. So they've basically dominated the fresh seafood market, in a way.
You'll find much of you may need in your kitchen here, like seasoning, salsa, dips, various typed of beef, pork and deli meats, and even stuffed chicken.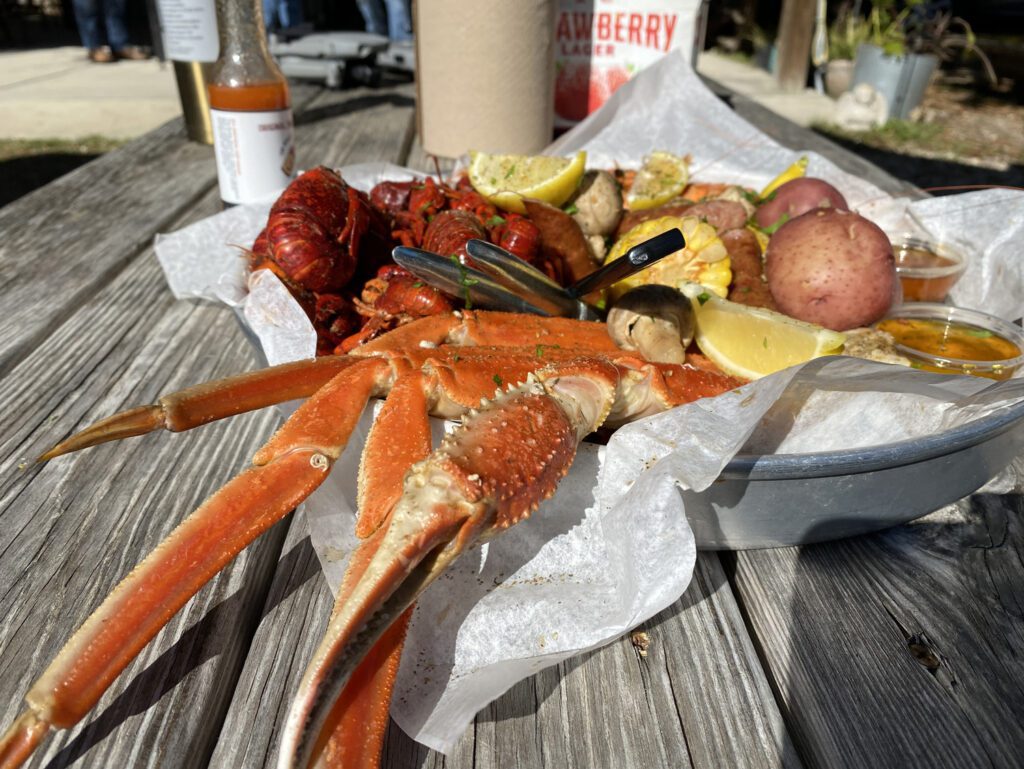 They've even expanded into a restaurant of their own, which serves the best seafood platters and baskets, all made from their freshest catch.
Their menu is well-known to be chock-full of dishes that are the embodiment of authentic Louisiana cuisine.
So it's the ideal place to stop by, order some of their mouthwatering Cajun food dishes and baskets, and when you're done, take some fresh seafood home with you from their market, to cook when you please.
And don't forget to try out their renowned Beignets – they're famous for having their own recipe when making them fresh, to get the perfect golden-fried bite of beignet.
Joe Patti's
Founded over 90 years ago, Joe Patti's Seafood has established itself as one of Pensacola's most beloved landmarks.
Originally started by Anne and Joe Patti in 1931, they prided themselves on offering nothing short of the best quality of seafood to their customers, all for a reasonable price.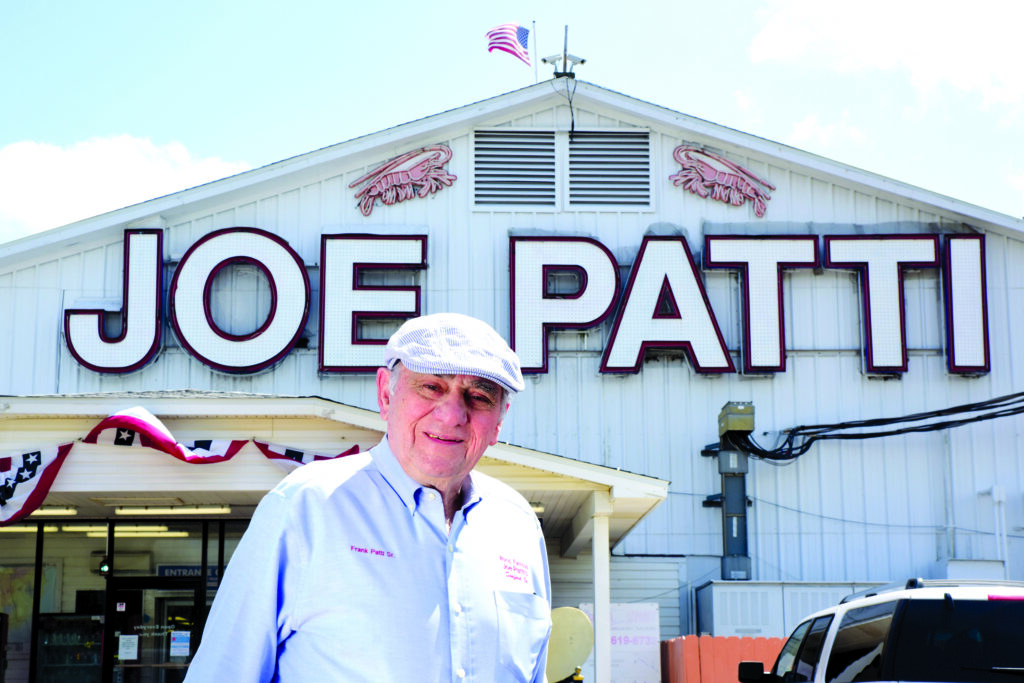 Captain Joe passed down the family business to his children, who all work and help out in the market till this very day.
So whenever you stop by to pick out your choice of seafood, you'll be sure to get the most friendly and familial welcome and treatment.
Due the high quality of their seafood, many restaurants along the Gulf Coasts of Florida have been known to source their fish from Joe Patti's.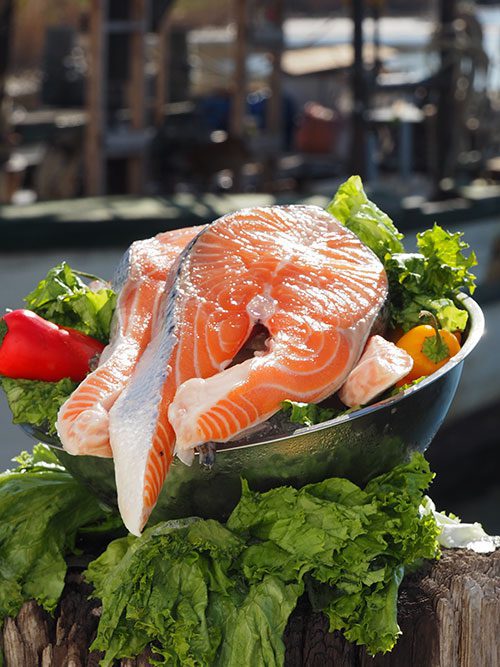 You'll find any form of seafood your heart may crave here, from shrimps of all sizes, cleaned oysters and scallops to freshly caught salmon, tuna, Grouper, and so much more.
They even expanded beyond the world of seafood, opening a gourmet delicatessen and a wine shop.
And thus came to be Amangiari's Deli and Specialty Food Market, where you can find anything from different typed of cheeses and deli meats to seasonings, sauces and oils.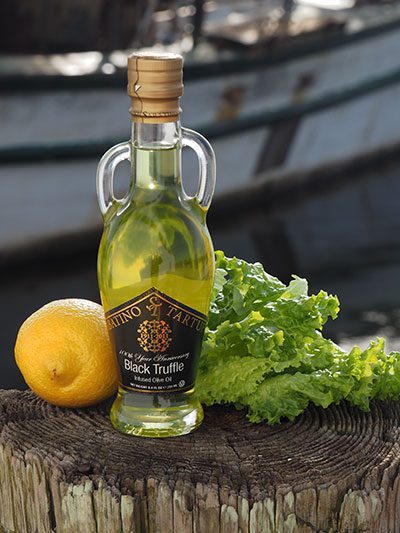 And if you're hankering for some sushi, you'll find the freshest sushi options, right in the heart of Joe Patti's fish market.
So if you find yourself in the Navarre area or its surroundings, make sure to stop by Joe Patti's for the best quality catch you out there.
Maria's Fresh Seafood Market
Another Pensacola favorite would definitely be Maria's Fresh Seafood Market.
Even though they serve all kinds of fish, from White Trout, Flounders and Sea Bass to Bream, Catfish and Mullets, what set them apart are the oysters that they carry.
Their oysters are caught fresh each day, and sourced by Emerald Tides Oysters. So you can rest assured that they're nothing if not the very best.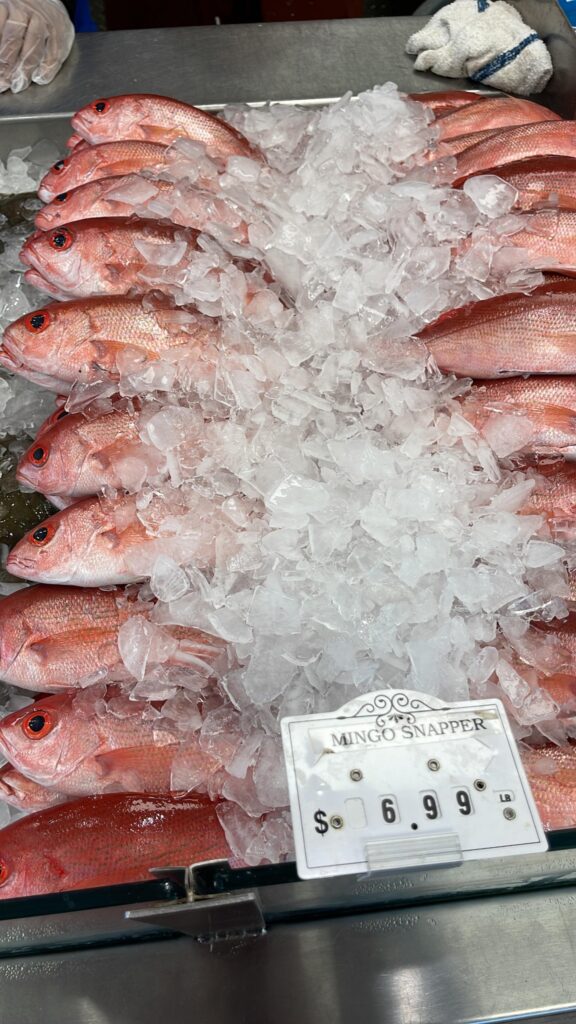 In addition to the fresh fish market, they also prepare some spectacularly unique recipes with their seafood, for customers to take home and immediately cook – all made from the freshest catch, of course.
One of our personal favorite offers that they have, is the spinach artichoke stuffed salmon.
They even prepare whole stuffed lobsters, stuffed oysters, stuffed Founder, crab cakes and many more.
They keep introducing new items to their grab-n-go menu, so stay on the lookout for those.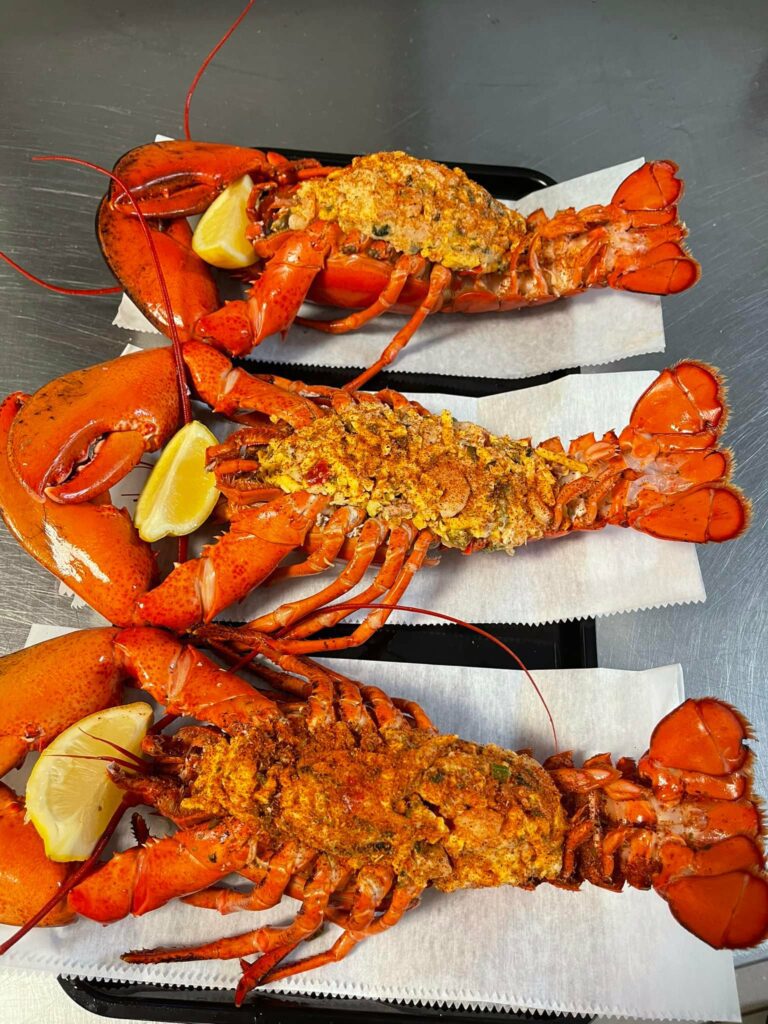 And lest we forget to mention, they also serve some delicious pasta salad options, like the seafood medley with a remoulade dressing, the Blackened Salmon Caesar with bow tie pasta, and so much more.
And their staff is so friendly, you'll feel right at home shopping here.
Gulf Coast Seafood
No Navarre fresh seafood market guide would be complete without mentioning Gulf Coast Seafood.
Priding themselves on quality and freshness above all else, this market ahs earned its clientele's trust when looking to purchase fresh fish and seafood.
Started as a small retail store in St. Petersburgh in 1978, Gulf Coast Seafood expanded into becoming a respected processor, distributor and retailer on the west coast of Florida.
They also sell their fresh products at both retail and wholesale prices, given that they also cater to many of the area's restaurants and resorts.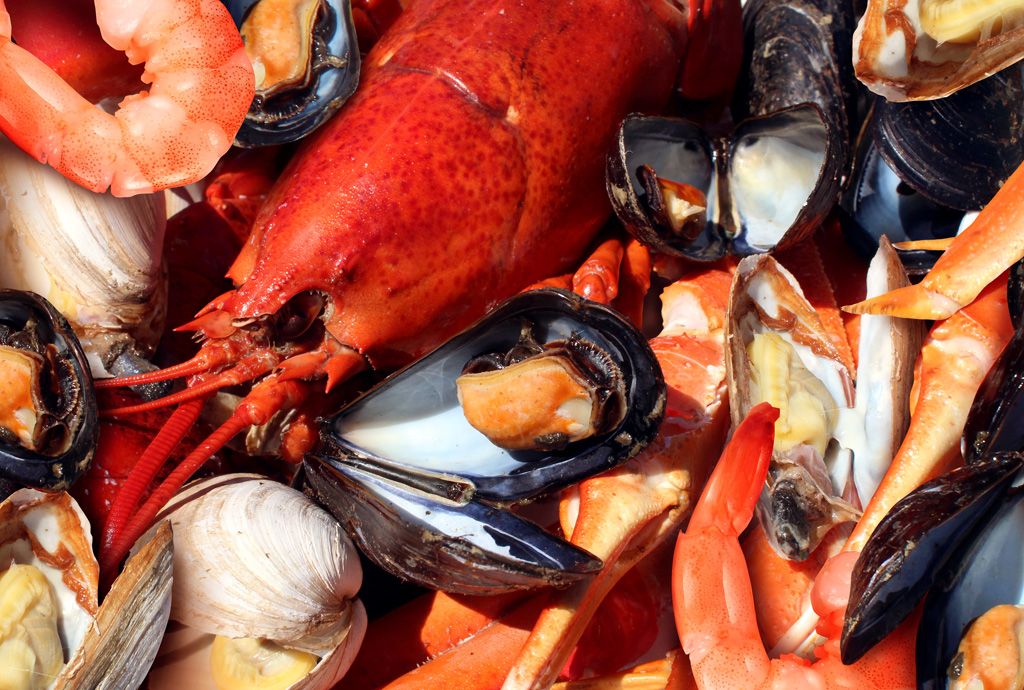 Much like the rest of the seafood markets on our list, Gulf Coast Seafood offers a wide variety of fish, both as a whole or as filets, and many seafood options, both fresh and frozen.
They also provide call-ahead services to their customers, where they peel and steam your shrimp order, and even crack your Stone Crab claws.
Their customer service is one of the best out there, always servicing their clientele with a smile of their face and a warm and welcoming attitude.
Sexton's Seafood Market
Last but most certainly not least on our list is Sexton's Seafood Market.
Located 25 miles from Navarre, right in the heart of Destin, Sexton's has become widely beloved by both locals and visitors alike, for its high quality seafood options, cleanliness and affordable prices.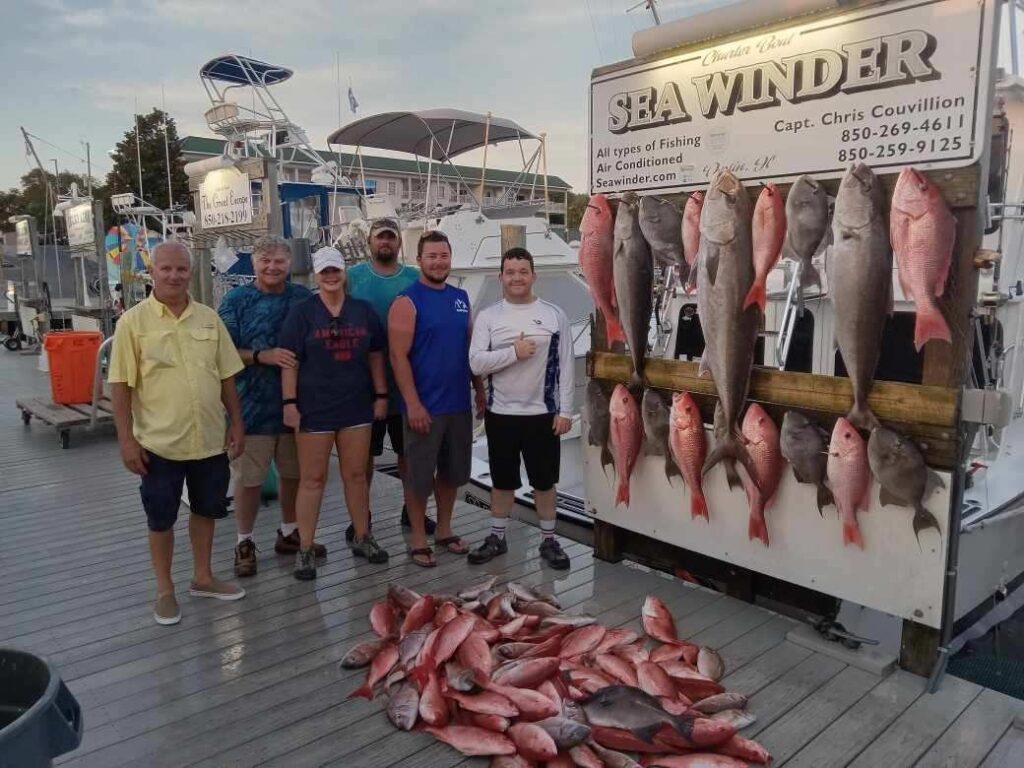 Family owned and operated for over 35 years, Sexton's customer service and familial attitude towards their customers are second to none.
The family and staff themselves love venturing out into the Gulf of Mexico's waters to catch some fish first hand – they're quite the skilled fishermen!
Their market is chock full of freshly caught and locally sourced fish and other types of seafood, so anything you might be looking for, you'll find it here.
So stop by Sexton's, marvel at their meticulous display, and take your pic of Scamp Groupers, Yellow Groupers, Cusk Fish, Silk Snappers, Long-tail Bass, Black-fin Tuna, and so much more.
An inside tip, the Scorpion Fish that they source is an absolute favorite of their clientele.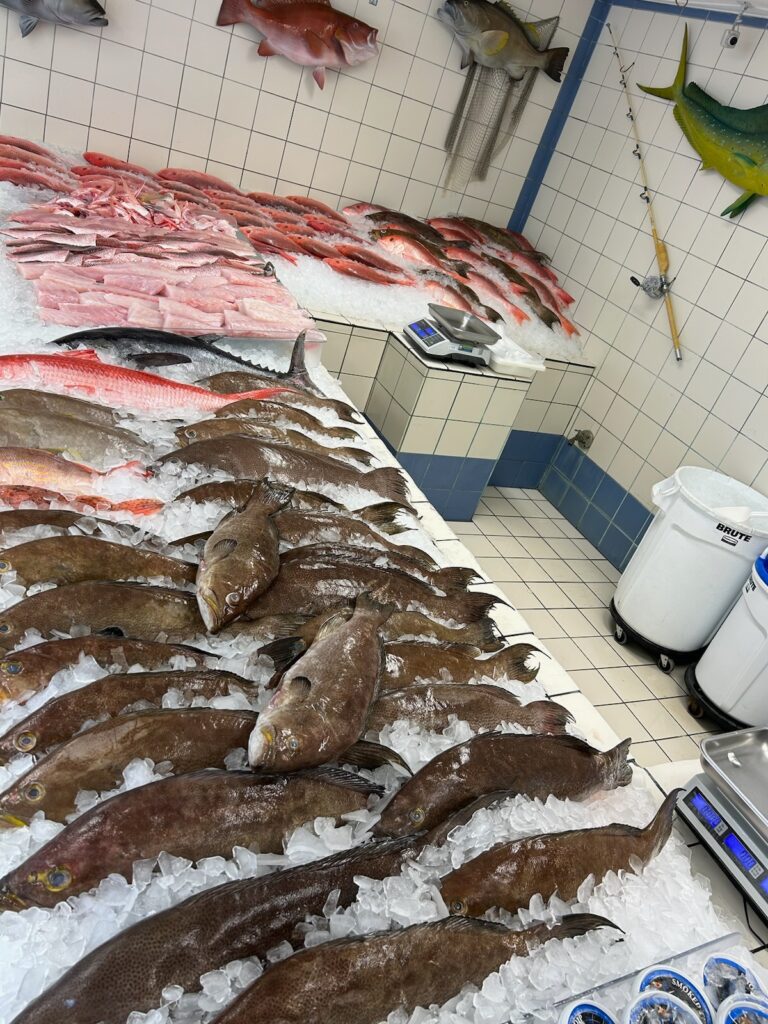 And if you're passing by the area without prior planning, and looking to take of their fish home with but worried about the road, then have no worries. Sexton's has coolers on standby, which you can add to your purchase, so the seafood can withstand the transport.
So what are you waiting for?
Next time you're in Navarre, you simply must visit these markets, anytime you're looking to get some fresh seafood to cook at home.