While Navarre is well-known for its stunning beaches and family-friendly ambiance, it also has enough to offer those seeking for a night on the town. There's something for everyone, from bustling bars with live music to more quiet wine bars and cocktail lounges.
Bars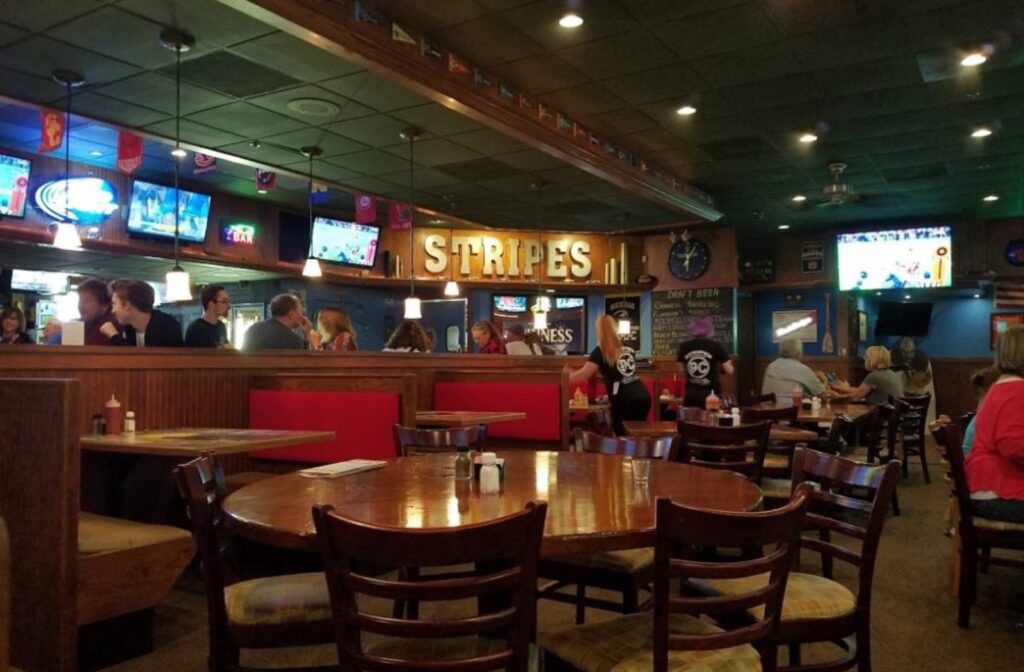 Stripes Pub & Grill is a popular hangout for both locals and visitors. This veteran-owned sports tavern has a full bar, a selection of cuisine, and live music on most Friday evenings.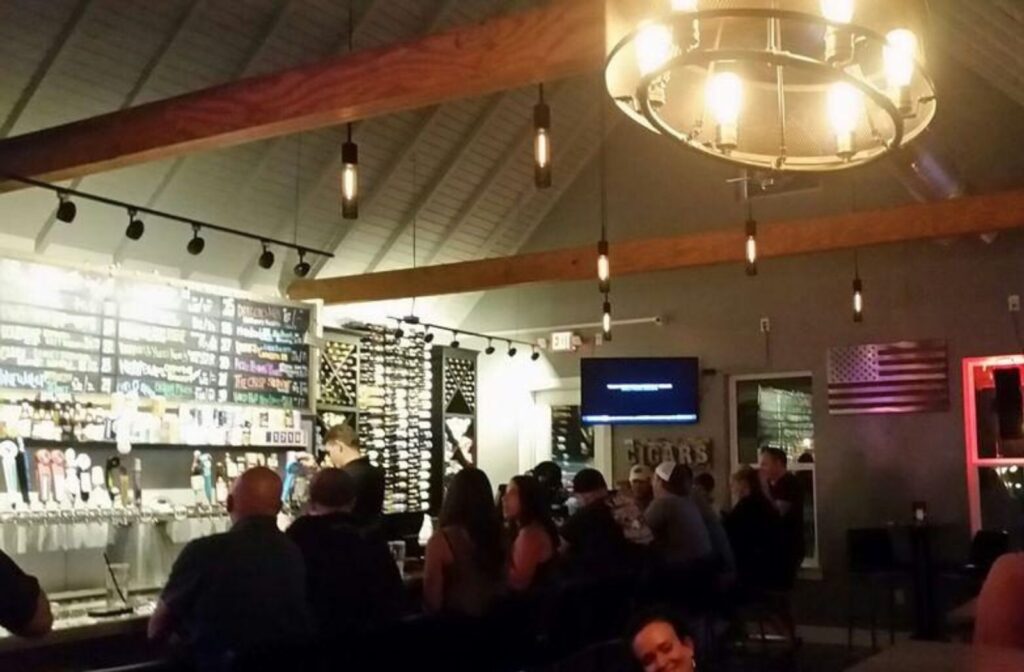 The Grey Taproom is a great place to go for a casual night out with friends. This craft beer pub serves a variety of beers on tap as well as wine and drinks. They also provide a selection of small dishes and snacks.
Johnny Huston's Grille & Bar is a neighborhood hangout ideal for a pleasant and casual night out. They have an extensive bar menu, a variety of food choices, and live music on select nights.
Windjammers on the Pier
Juana's Pagodas
Navarre Beach Seafood and Spirits
The Vine Wine Bar, Bistro & Shoppe
Andy D's Beachside Restaurant and Deck Bar
Live Music
Navarre has a thriving live music scene, with many bars and restaurants offering live music on a regular basis. Some of the top places in Navarre to catch live music include:
Stripes Pub & Grill
The Grey Taproom
Johnny Huston's Grille & Bar
Juana's Pagodas
Windjammers on the Pier
The Vine Wine Bar, Bistro & Shoppe
Andy D's Beachside Restaurant and Deck Bar
Other Entertainment Options
In addition to bars and live music, Navarre also has a variety of other entertainment options, including:
Navarre Beach Fishing Pier: This landmark pier is the Gulf Coast of Mexico's longest fishing pier. It's a fantastic area for a stroll, fishing, or watching the residents.
Navarre Beach Marine Park: This park offers a variety of family-friendly activities, including a playground, a splash pad, and a fishing pier.
Navarre Beach Sea Turtle Sanctuary: This refuge is dedicated to sea turtle protection and rehabilitation. Visitors can learn about sea turtles and see them up close.
Navarre Beach Gulf Islands National Seashore: Hiking, biking, camping, and fishing are just a few of the outdoor activities available at this national seashore.
Navarre has something for everyone, whether you want a busy night out on the town or a more peaceful evening with friends. There's bound to be something to your liking among its many pubs, live music venues, and other entertainment options. Don't forget to book your stay at Tstays rentals for a relaxing stay after a wild night out!