Anna Maria Island is a seven-mile-long barrier island located on the Gulf Coast of Florida. It offers the ideal fusion of natural beauty, small-town charm, and a laid-back, beachy environment with its white-sand beaches, beautiful blue water, and laid-back atmosphere. Join us as we explore Anna Maria Island virtually and learn why it is a must-see location for both national and international tourists looking for a slice of paradise as it is home to a number of attractions, such as:
Beaches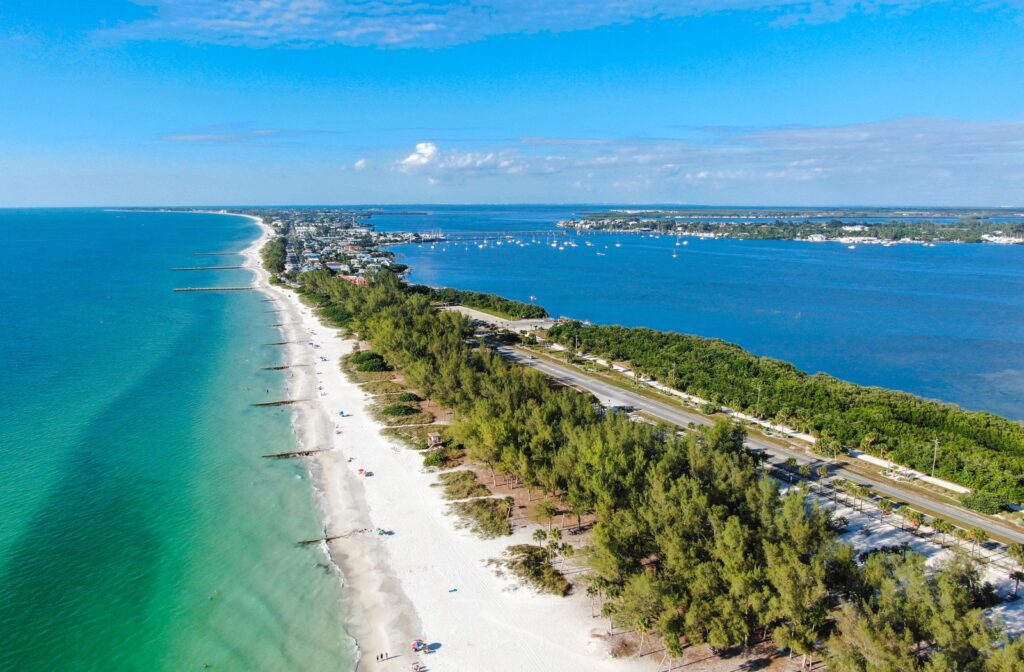 1. Coquina Beach: Located on the island's southern tip, Coquina Beach is a well-liked location for swimming, picnicking, and sunbathing. It has a playground, picnic spots, and lots of parking.
2. Manatee Beach: This Holmes Beach beach has a variety of attractions, such as a café, a playground, and volleyball courts. It's fantastic for watersports and family trips.
3. Holmes Beach offers a more private experience and stretches for kilometers along the island's west shore. Here, you can take long strolls and unwind in peace.
4. Bradenton Beach: A major attraction on the island, Bradenton Beach features a variety of outdoor pursuits, dining establishments, and fishing piers. The historic Bridge Street is also located there.
5. Anna Maria Beach: The northernmost beach on the island is renowned for its tranquil atmosphere and quiet seas. It's the perfect place to take in a peaceful beach day and an ideal spot for watching the sunset.
Piers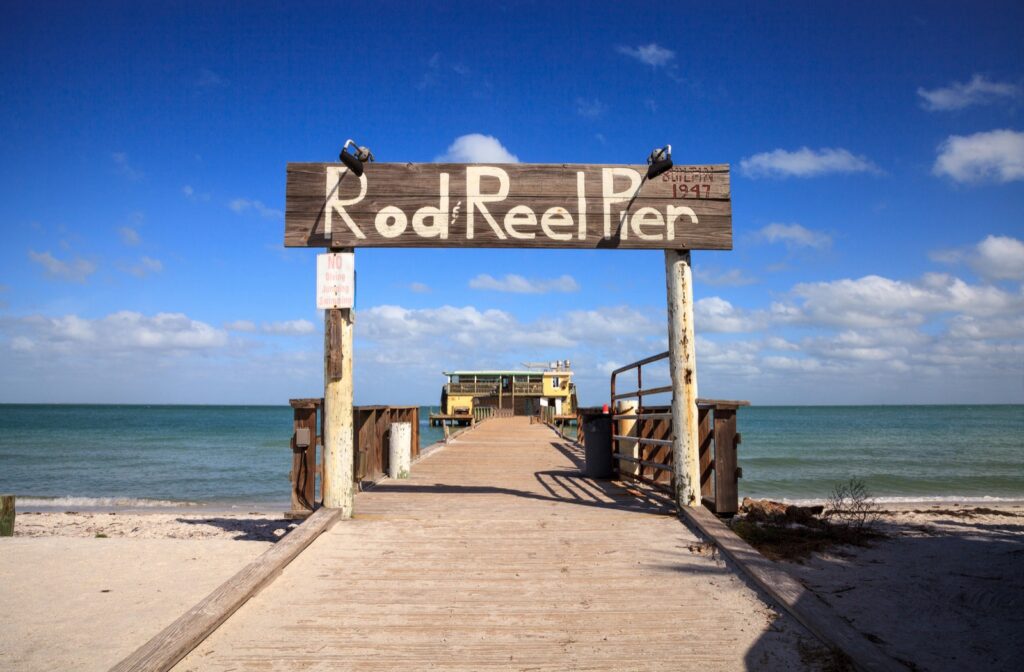 1. Anna Maria City Pier: In Anna Maria, this old wooden pier offers breathtaking views of Tampa Bay and the Sunshine Skyway Bridge. Visitors can fish, watch for wildlife, or dine at the City Pier Restaurant.
2. Rod & Reel Pier: Located in the city of Anna Maria on the island's northern tip, the Rod & Reel Pier is a well-liked location for dining and fishing. The seaside location and fresh seafood at the restaurant at the end of the pier are widely renowned.
3. Bridge Street Pier: The Bridge Street Pier, which is located in Bradenton Beach, provides fishing opportunities as well as lovely views of Sarasota Bay. It is conveniently close to Bridge Street, a popular shopping, dining, and entertainment district.
4. Coquina Beach Bayfront Park Fishing Pier: At Coquina Beach, you'll find a fishing pier on the bay side of the island. This area is excellent for fishing and enjoying the calm waters of the bay. It's a wonderful location for water sports and picnics.
Museums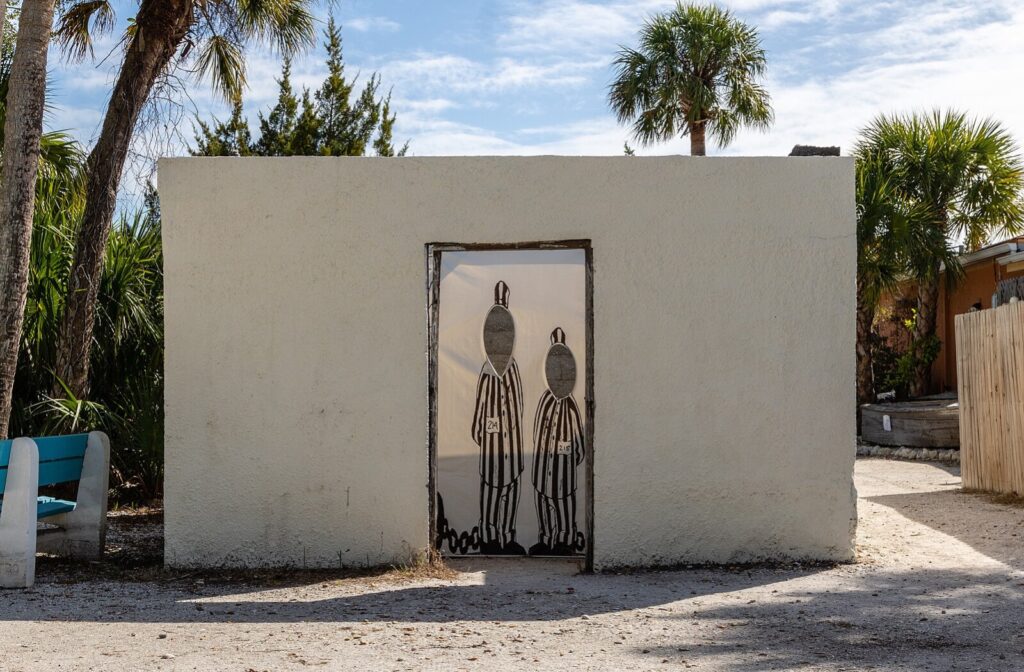 1. Anna Maria Island Historical Museum: This museum is an excellent place to learn about the island's history and development. It has displays on early settlers, regional culture, and the island's development over time. The museum has a charming garden and is housed in the old Belle Haven Cottage.
2. Florida Maritime Museum: Although this museum is not actually on Anna Maria Island, it is close by in the neighboring city of Cortez. It explores the area's maritime heritage, including fishing, boat construction, and the region's close ties to the sea. It's an interesting place to learn about the local maritime history.
3. The Studio at Gulf and Pine: This is a combination of an art gallery and a cultural center. It supports exhibitions, workshops, and events that feature local and regional artists, giving visitors a glimpse into the island's artistic side.
Anna Maria Island is the kind of place that lingers in your memory long after you've left its shores. Its unspoiled natural beauty, warm community, and relaxed pace of life make it a destination that's perfect for both relaxation and adventure. You'll discover Anna Maria Island to be a piece of paradise well worth experiencing, whether you're strolling along its immaculate beaches, discovering its cultural treasures, or savoring delectable seafood. Make sure to include this charming Gulf Coast gem on your list when you're organizing your next Florida vacation. After a long day of exploring the area, you'll find the ideal place to stay thanks to Tstays Rentals' extensive selection of Airbnbs, whether you're searching for a family-friendly retreat or a romantic getaway.