Our Vacation on Anna Maria Island
After hearing about all the breathtaking attractions on Anna Maria Island, we just had to try it out for ourselves and went on to spend our vacation there last summer. From morning till evening, we didn't leave a stone unturned. We wanted to try out all the activities the island had to offer and visit all its hidden gems.

Mason N. – AMI visitor
What We Do
What made it all better was being able to return to our comfy vacation home rented by Tstays. That was, quite honestly, the icing on top of the cake.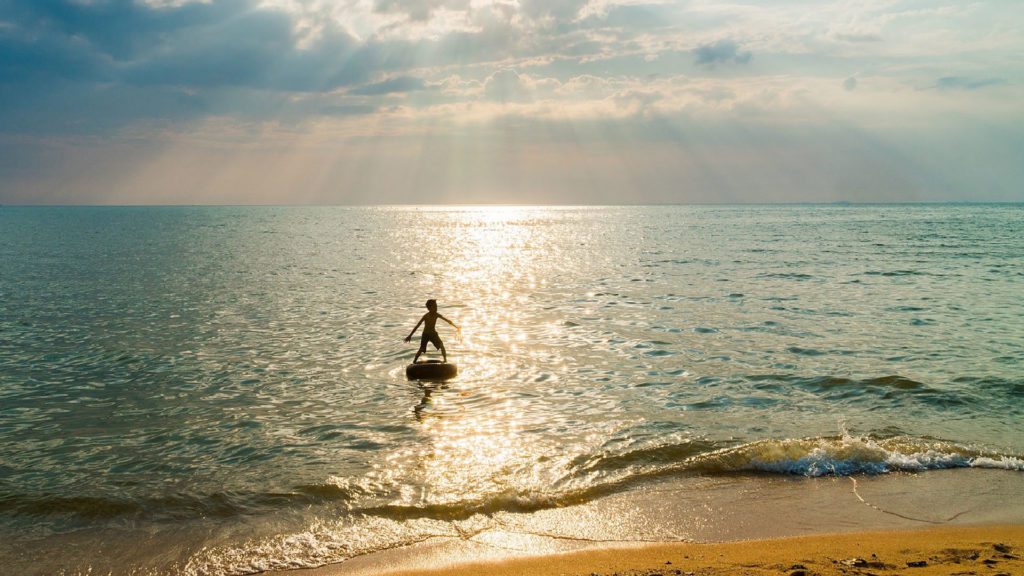 BRADENTON BEACH
First off, we had to visit the island's southern tip, Coquina Public Beach. It was such a spacious and beautiful shore. We especially liked that there was this canopy of Australian pine trees, between the parking lot and the dunes, that offered the perfect shaded path where you can take a stroll with your loved ones, or simply just sit in your beach chairs with your family and relax. Stepping onto the beach was honestly a picture-perfect setting; clear turquoise water meeting soft white sands. We could genuinely understand all the hype about the island's beaches. One simply cannot visit Anna Maria Island without dropping by its shores.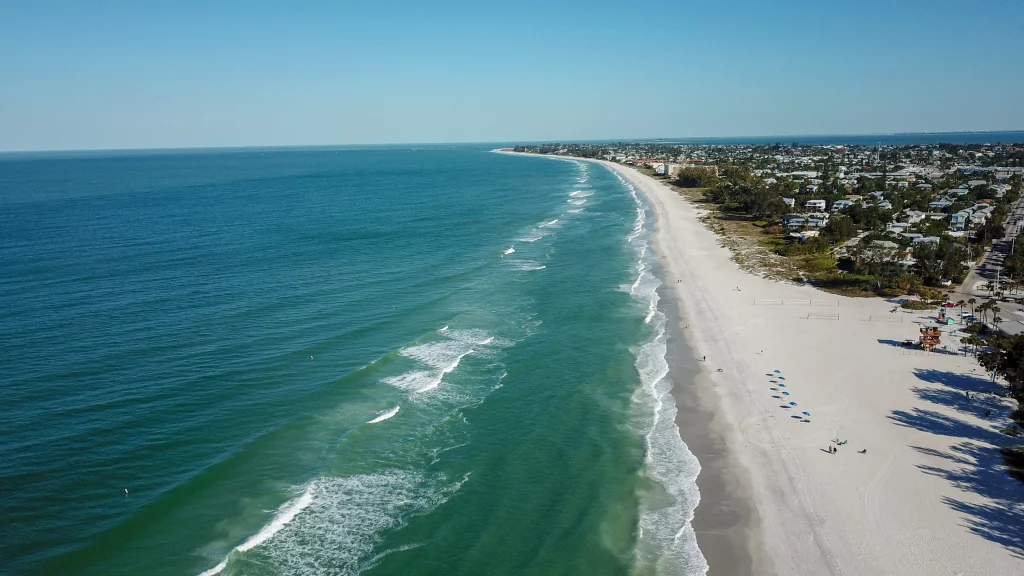 Our next stop was Gulf Drive. There were so many recreational activities to do there, including enthralling island shopping, visiting its various restaurants, and taking leisurely walks along its streets. Looking to our right we could see the gulf, and to our left, we could spot the bay. It was such a bright and cheerful environment.
While on one of our walks there, we noticed a rainbow-striped building on stilts, Joe's Eats, and Sweets, that immediately drew our kids' attention. They couldn't hold back their excitement. We couldn't believe the sweet array of treats that were there, and the even sweeter story. Looking at a picture of his departed wife Joanne, the owner fondly reminisced on their cherished time together when opening this ice cream shop. And now, over 30 years later and with 60 more ice cream flavors, their business was still booming.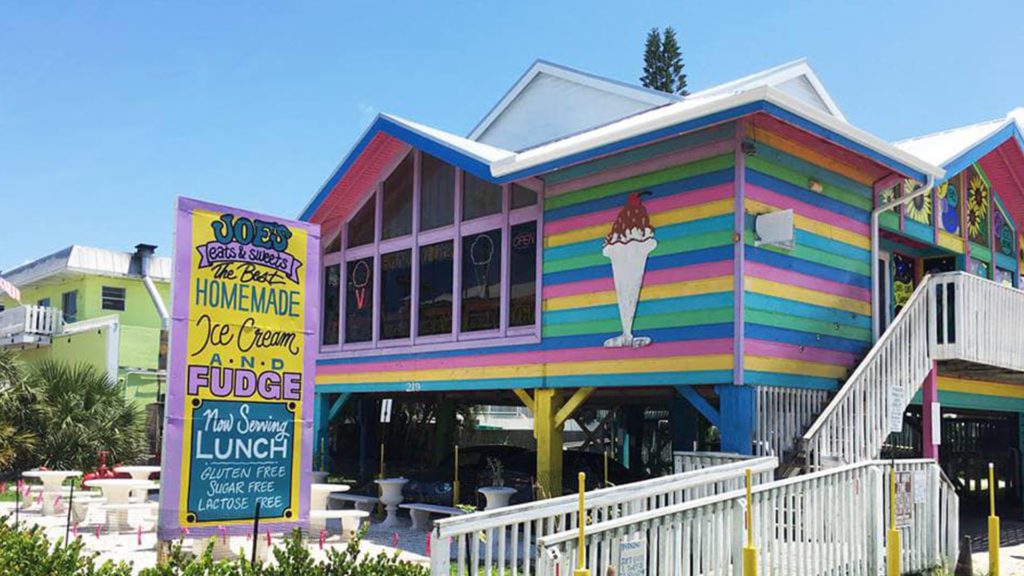 Continuing down Gulf Drive, we spotted restaurant after restaurant on the side of the road, all of them right on the beach. We took a break at Sandbar to enjoy some fresh seafood. They don't take bookings, so we had to wait for a while, but it was well worth it. The deck was filled with jolly and sparkling faces. The view was so captivating, that we grabbed a drink and went outside to the beach with our kids. After a few minutes of relaxation, we went back to our table where a very presentable waitress served us. The food was fabulous, they had a variety of seafood and fish. We even stopped by to get a souvenir of this place after finishing our meal.
HISTORICAL BRIDGE
The next day, we visited Historic Bridge Street in Bradenton Beach, which was prestigious for being one of Anna Maria Island's most famous shopping, feasting, and touring attractions.
There we could eat, shop, and explore to our heart's content while attending several seasonal community events. Locals kept raving about their Christmas events, and we can't wait to add it to our bucket list on our next visit.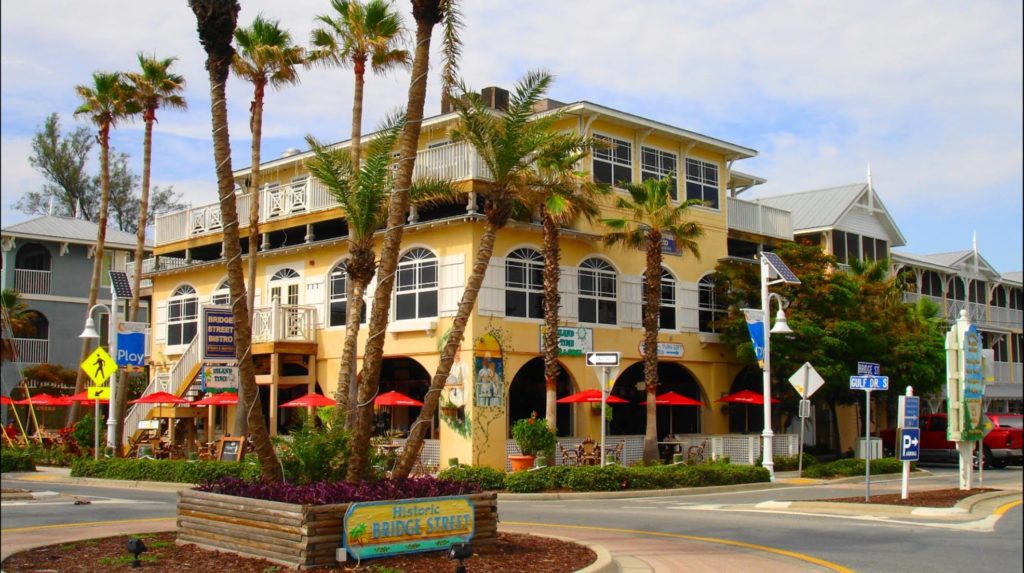 Walking down Bridge Street was beyond belief. We could see families golfing at a small electric mini course tucked away behind the shops, not to mention the quaint boutiques that we kept passing. Both the pier and the Gulf beach provided an immaculate view of the sea. Our kids had so much fun watching the dolphins frolicking about, and the sky during sunset was a kaleidoscope of mesmerizing colors.
A little down the street, we were immediately drawn by the artwork of this store called Cove. It was chock-full of talented original work; handmade candles, soaps, and jewelry, all crafted by fellow locals.
Going to the Anna Maria Historical Society is a must. There you will find an excellent little museum that, despite its size, is packed with knowledge and artifacts from the prehistoric age. It's close by and free of charge. And we couldn't miss the "old jail" there, which was a fantastic photo opportunity.
That was our visit to Bradenton Beach.
HOLMES BEACH
As a matter of fact, Holmes Beach was in the center of the island after a long residential stretch. We quickly realized that most of the enterprises are one-of-a-kind, mom-and-pop stores with tales that share a common theme: establishing a presence on the island decades ago and never leaving. So one example of that, is Jim Brady arrived here from Texas in 1964 and started West Coast Surf Shop. A recent fire threatened to close the 55-year-old shop, but in this town where neighbors help neighbors, the community banded together to raise funds. The shop was reopened and proudly holds the title of the state's oldest surf shop.
Then, we stopped by Duffy's Tavern, owned and run by a former town mayor for almost 40 years. It was such a cozy ambiance. Almost everyone was wearing a swimsuit and flip-flops and eating a burger – the restaurant's claim to fame. Among the cheeseburgers in paradise, Duffy's Tavern and Jimmy Buffett spring to mind.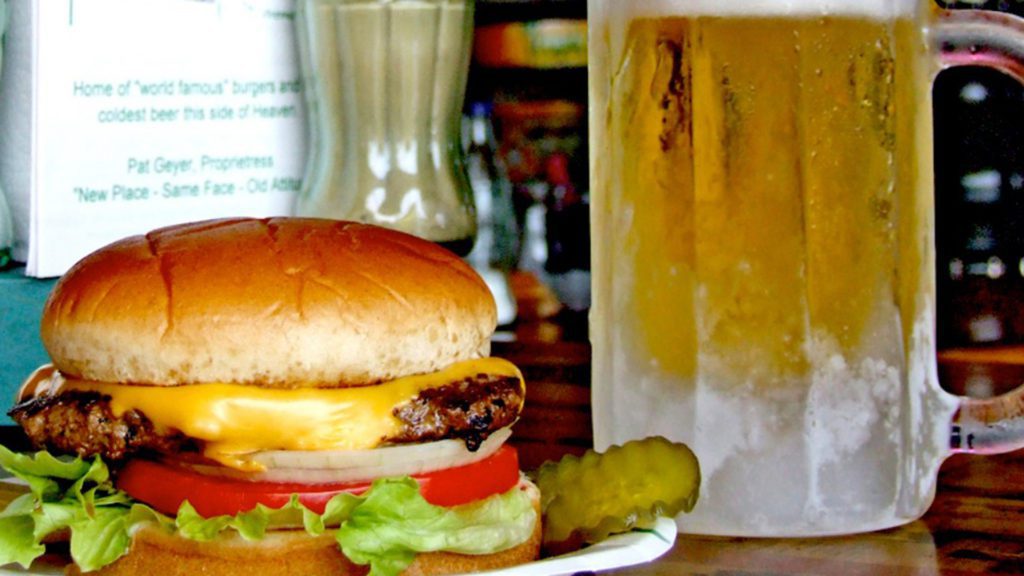 CITY OF ANNA MARIA ISLAND
Finally, arriving at the northern end of the island a couple of hours before nightfall proved fortunate. It's the ideal location to unwind after a long day of sightseeing. We soon found that Pine Avenue had a southern feel about it, with businesses and eateries located in magnificent houses with inviting verandas. Moreover, everywhere we turned, people were eating ancho chicken tacos or doughnuts topped with Fruity Pebbles on the front porch shared by Poppo's Taqueria and The Donut Experiment.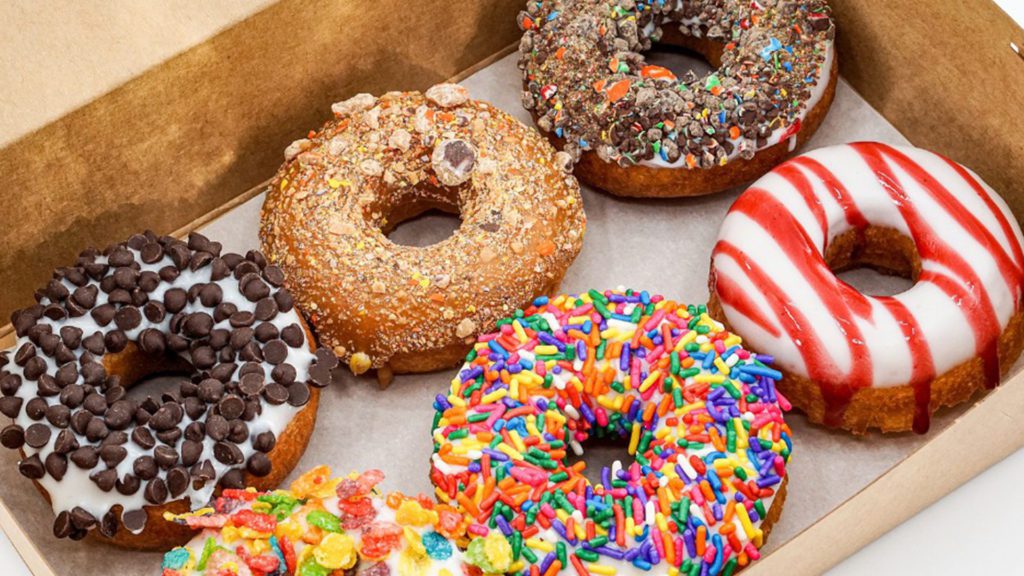 It honestly felt like a movie scenario seeing families ride bikes and shoppers stroll down the streets. So we were encouraged to go to a beachside restaurant for a must-see sunset vista. Finally, as we ended the day on the beach, watching the sunset over the Gulf of Mexico, we reflected on how lucky we were to reside in this part of the state. So we completely fathomed the allure of Anna Maria Island at this point, and why a vacation here should come with a warning: you may never want to leave.