Attention all beach lovers and snowbirds! Looking to escape everyday routine to the warm and inviting sun-soaked Florida beaches, there's no better destination for you than our sublime and glorious Navarre Beach, with its pearl white sandy shores meeting mesmerizing crystal blue waters. What better way to spend your precious vacation days than partaking in all the fun and enthralling activities on our beautiful Santa Rosa Island in the Gulf of Mexico.
Whether you're a snowbird looking to enjoy the warm and sunny weather, or a beach lover wanting to engage in various shoreline activities from diving to snorkeling and shell hunting, Navarre is the ideal haven for you.
What To Do
Our beaches are seriously underrated in the Panhandle area, so I'm here to tell you about all their hidden gems. Navarre Beach boasts a vast fishing pier for all you early birds who enjoy sitting by the water in silence and serenity, with nothing but the sound of the waves and the feeling of the morning breeze caressing your face. Of course, if fishing's not your thing, you can always walk along the vast pier in the morning. What better way to start your day!!
Navarre Beach's public access makes it locals' and visitors' favorite hangout, where you can have fun to your heart's content, from swimming, snorkeling, shelling, or simply lounging. It was always one of my dearest retreats growing up. Don't even get me started on the calm waters of the Santa Rosa Sound, ideal for sailing and boating.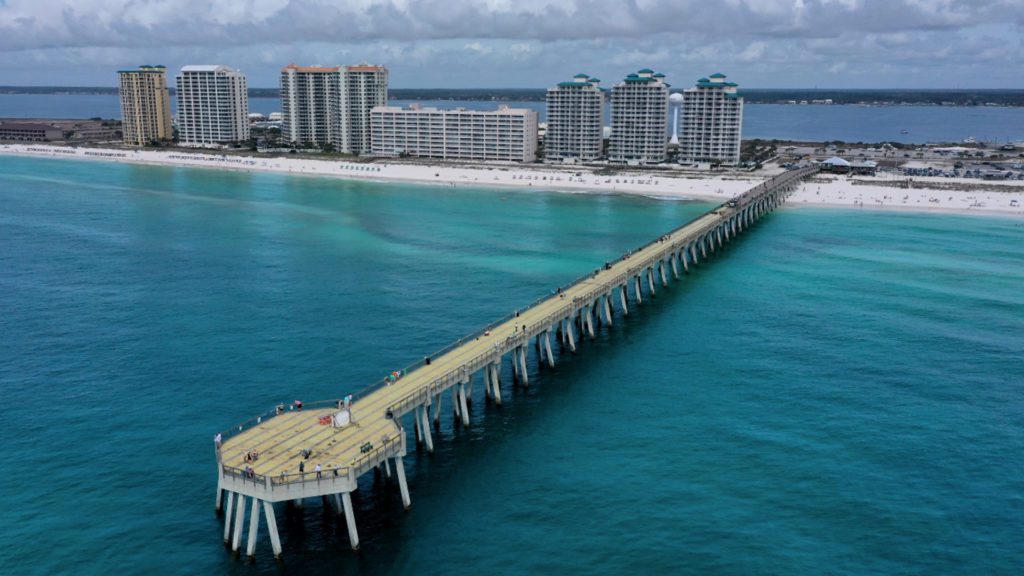 Three beaches stand out the most in Navarre: Pier Beach, where you can get all the beach supplies you might need from vendors and enjoy drinks and snacks from close by restau-cafés, East Beach, perfect for family outings, picnics, and BBQs along the shoreline, and Opal Beach if you're looking to simply sit on the warm inviting sands while enjoying some peace and quiet.
Restaurants and Cafés
After a long day at our dazzling beaches, or being out-and-about with your family roaming the alluring streets of Santa Rosa Island, you're gonna want to unwind at Broussard's to enjoy the most mouth-watering dishes you've ever had. The staff is so welcoming over there, and the ambiance is absolutely enchanting. Whether you want to stop by for drinks or try their infamous variety of seafood platters from baked oysters to catfish, you most definitely won't regret the friendly and cozy ambiance. I personally find that during sunny days, their outdoor seating area, Broussard's Bayou Grill, is ideal to maximize the brilliant weather. And it's pet friendly. Could it get any better?!
And for all Mexican food lovers out there, you'll really enjoy Taco's Rock Gulf Breeze. Genuine Mexican cuisine with a family-oriented cozy atmosphere. And the staff is so amiable over there, Tiyo especially always has the brightest and warmest smiles when welcoming clients, and Paulette, the owner, is the sweetest soul ever. Don't miss out on such an unforgettable experience.
Attractions and Family Outings
One of the best things about Navarre is never falling short of places to visit with your family or friends. If you're an energetic extrovert, I would seriously recommend paying a visit to Navy Point Park. It encompasses all that nature lovers might crave from cycling across impeccable bike trails while enjoying the beautiful scenery, to taking walks along clear paths shaded by a canopy of immaculate trees. Not to mention you can take part in several sports such as fishing, kayaking, and paddle boarding. Moreover, this park is entirely pet friendly.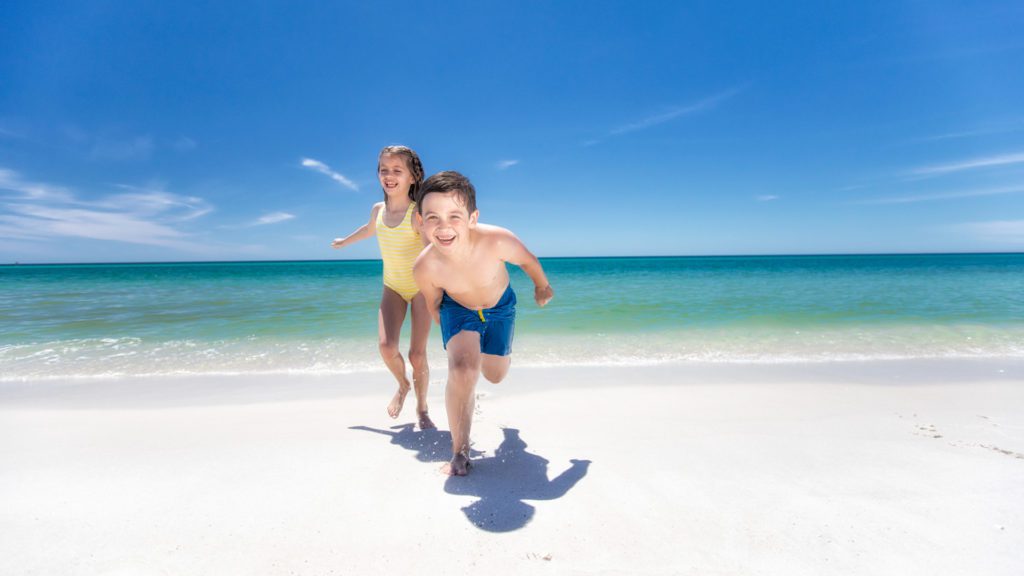 The best attraction that's proven to captivate your children will definitely be our very own Gulf Breeze Zoo. They boast an array of animals from rhinos, to lions, and not to forget the kid-entrancing monkeys and orangutans. Parents rest assured, encounters with the animals are thoroughly monitored by the zoo's staff to ensure your kids' safety above all else. Furthermore, if you're coming in with a large group, make sure to stop by for a tour of the Navarre Beach Sea Turtle Conservation Center. You'll be accompanied by an animal care expert. The kids will love it, and what better way to learn about the local marine life.
No visit to Navarre is complete without stopping by the ever-charming Graffiti Bridge. This quaint little bridge is one of the most popular attractions, especially among street-art lovers.
All these attractions and I've only scratched the surface. All this and more, so don't hesitate to pay us a visit and don't miss out on these hidden treasures. Everyone at Navarre will welcome you and make you feel at home. We would love to share our corner of the world with you.
Where To Stay
Finally, if you're looking for a place to crash, I highly recommend one of the homes offered by Tstays. Visitors have nothing but kind words to say about their residences and the homely positive vibes they offer, and they're in the perfect central location for all fun activities. What are you waiting for? Book your ticket to Navarre Beach now!